Anahita
Regular price
$2,347.00 USD
Regular price
Sale price
$2,347.00 USD
Unit price
per
Sale
Sold out
Share
Anahita: Persian Water Goddess; Fertility Goddess
    Ardvi Sura Anahita (also Anahita, Anahit, or "Immaculate One"), which means "the humid, strong, immaculate one", was one of the ruling deities of the Persian Empire.
She embodied the physical and metaphroical qualities of water, especially the fertilizing flow of water from the fountain in the stars. She also ruled semen and human fertility. She was viewed as the "Golden Mother" and as a warrior maiden.

This stunning painting is on deep edge gallery wrapped canvas. There are many, many layers of paint and ink gold leaf and varnish, the texture is so luscious, with crackle effects and golds sitting in the layers pearly inks catch the light and the surface can almost look like water. The surface here becomes just as important as the image. 
This  piece was created in 2022 from my Tales Remain exhibition, and ties many themes in the exhibition together. 
The Persian influence also ties to familyconnections.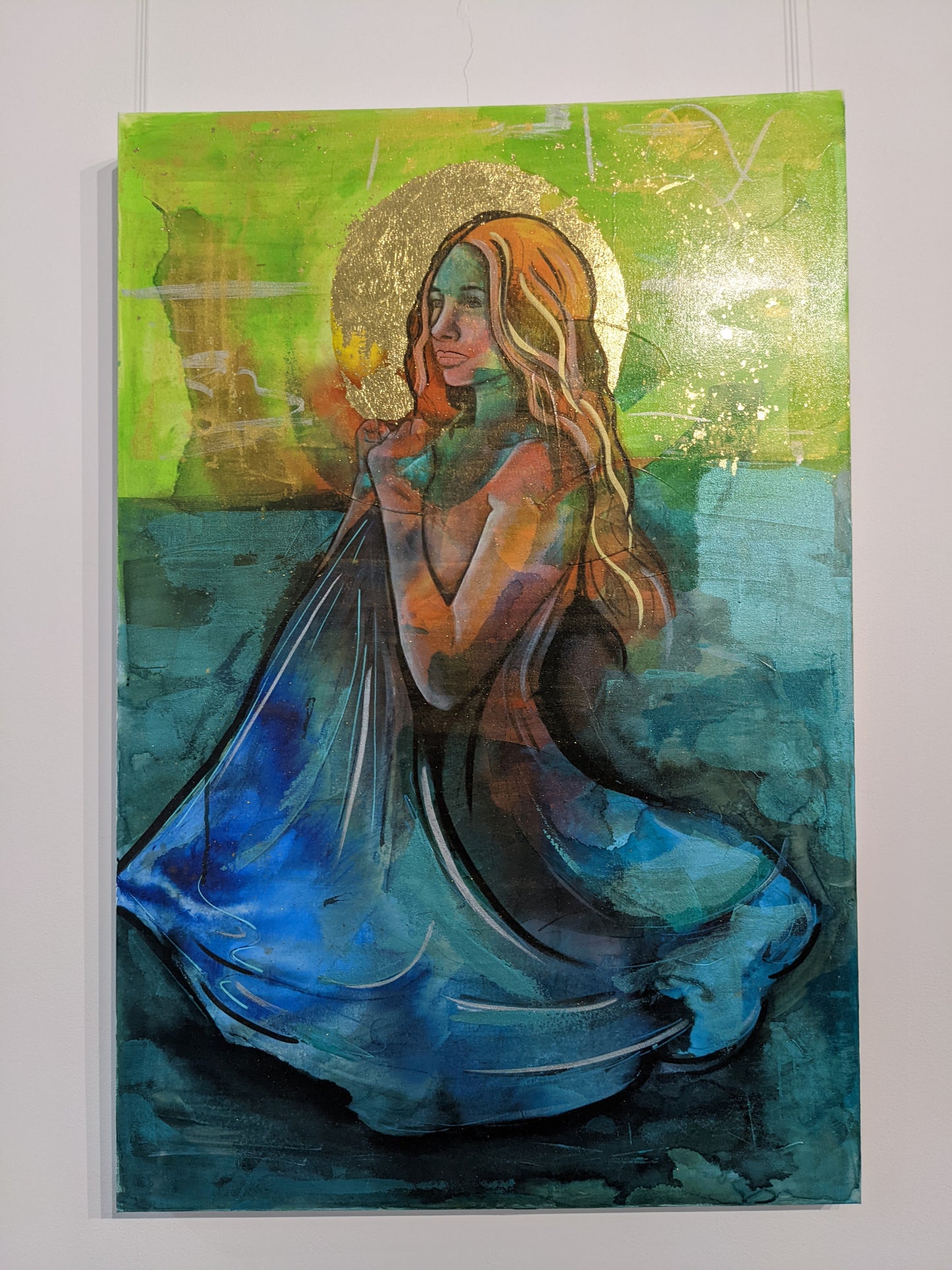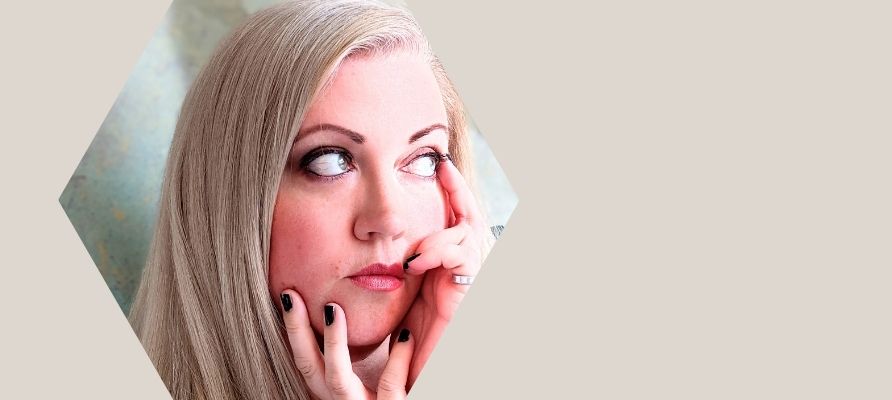 My work is ephemeral feminine expressionism, I am a painter, I work with all paints and mark making mediums, inks to oils. Currently exploring themes of Folklore and mythology, and inner beings.