Beautiful Mute
Regular price
$1,359.00 USD
Regular price
Sale price
$1,359.00 USD
Unit price
per
Sale
Sold out
Share
Beautiful Mute
A painting, with texture and layers, including gold leaf, this piece reveals more the more you look at it, please see the video.
"'But if you take my voice,' the little mermaid said, 'what am I left with?'
'Your beautiful appearance,' the witch said, your floating walk and your eloquent eyes – with those you're sure to be able to captivate a human heart. Well, have you lost your courage! Stretch out your little tongue, I will cut it off as payment, and you shall have your powerful drink!'
'So be it!' the little mermaid said, and the witch fetched her cauldron to boil the magic potion.
'Cleanliness is next to godliness!' she said and scoured the inside of it with the grass snakes, which she bound into a knot; now she made a deep scratch in her breast and let her black blood drip down in it. The steam formed the queerest shapes that were scaring and frightening. Every second the witch added new things to the cauldron, and when it boiled away it was as if a crocodile was crying. Finally the drink was ready – it looked like the clearest water!
'There it is!' the witch said and cut the little mermaid's tongue off – she was mute now, unable to either sing or speak'"
This is a quote from the original, and very dark tale of The Little Mermaid, by Hans Christian Anderson, this inspired the painting and the title of this piece.
This unique and magical painting is 50cm x 50cm on deep edge gallery wrapped linen canvas. The texture of the linen is seen through the painting surface and gives the piece added texture. There are many, many layers of paint and ink and varnish, the texture is so luscious, with crackle effects and gold paint and gold leaf sitting in the layers pearly inks catch the light and the surface can almost look like water. The cropped pose of the figure gives the image an oppressive feeling, this is indicative of the part of the story, the little mermaid is essentially giving up her freedom.
Please see the video to see close up and texture of the piece; https://youtu.be/LHRJ7hMwxfs
The piece was created as part of the Den Lille Harfrue Collection – the little mermaid. Created in lockdown to express my feelings about the restrictions, being unable to have social contact and also experiencing incredibly vivid and at some times quite scary dreams, a lot based underwater.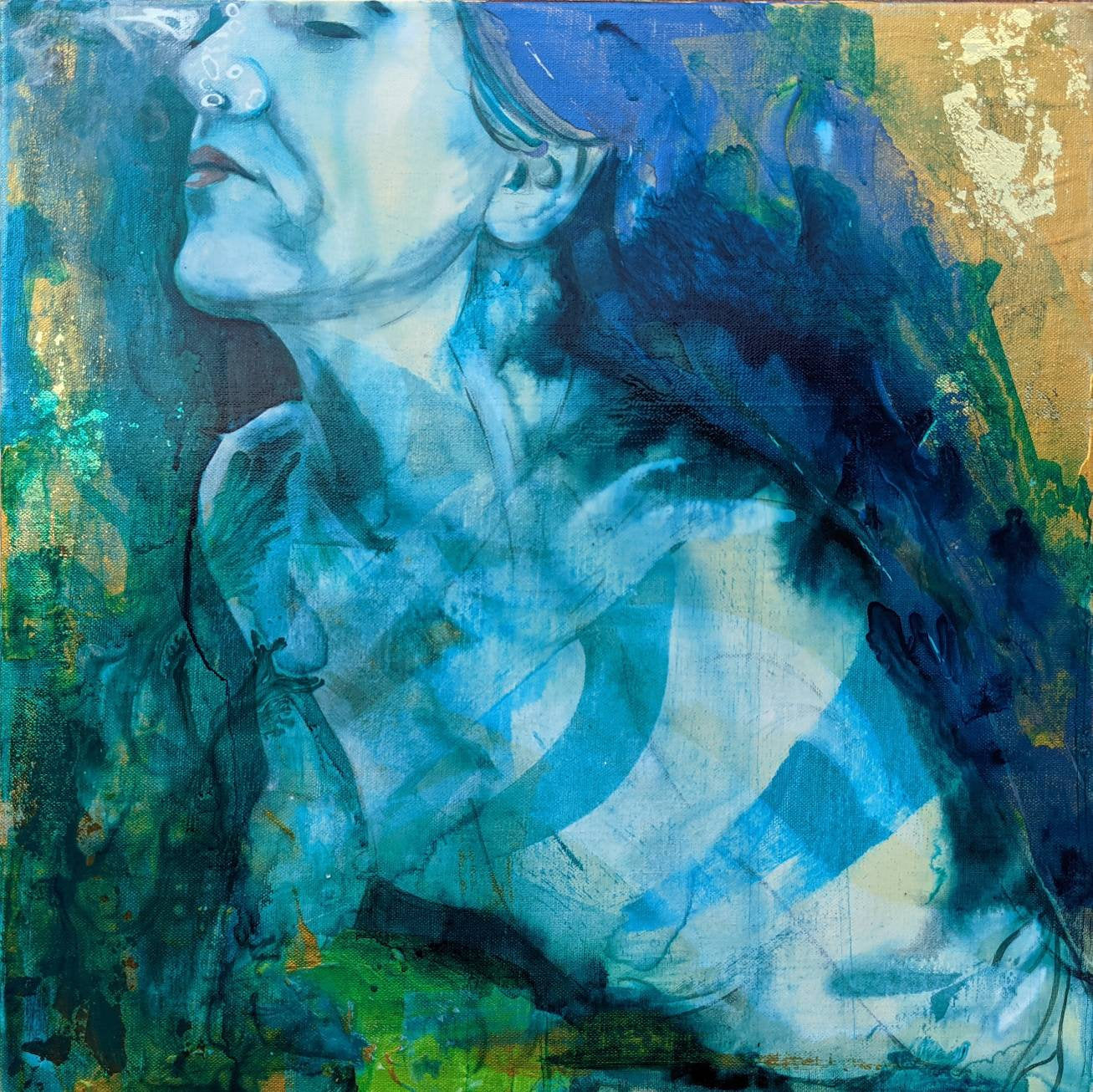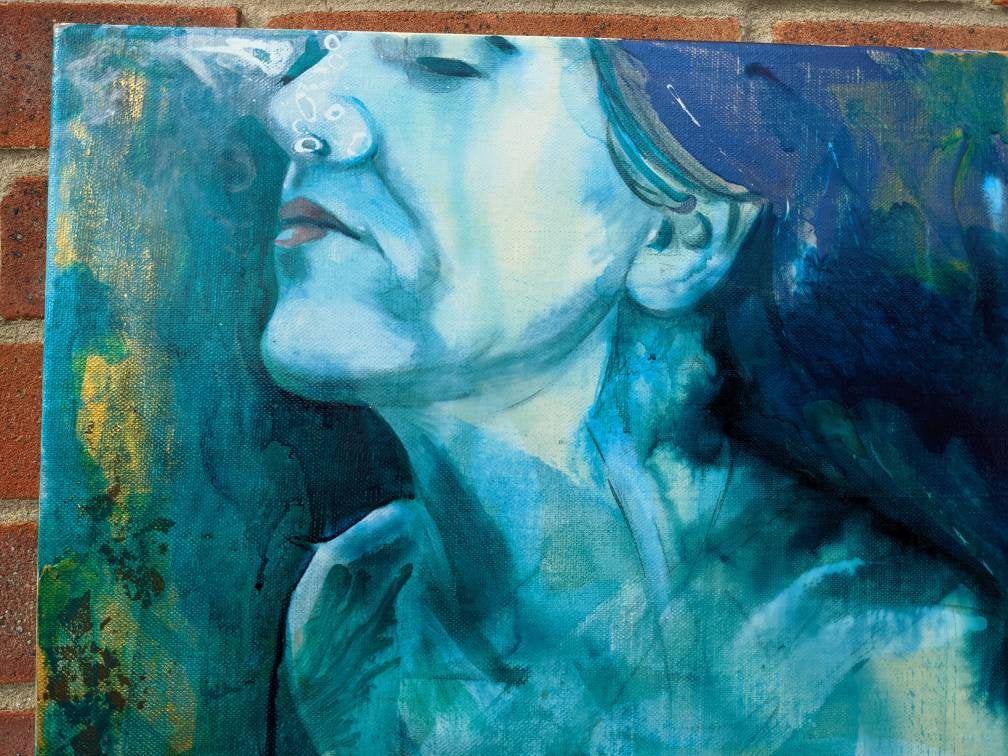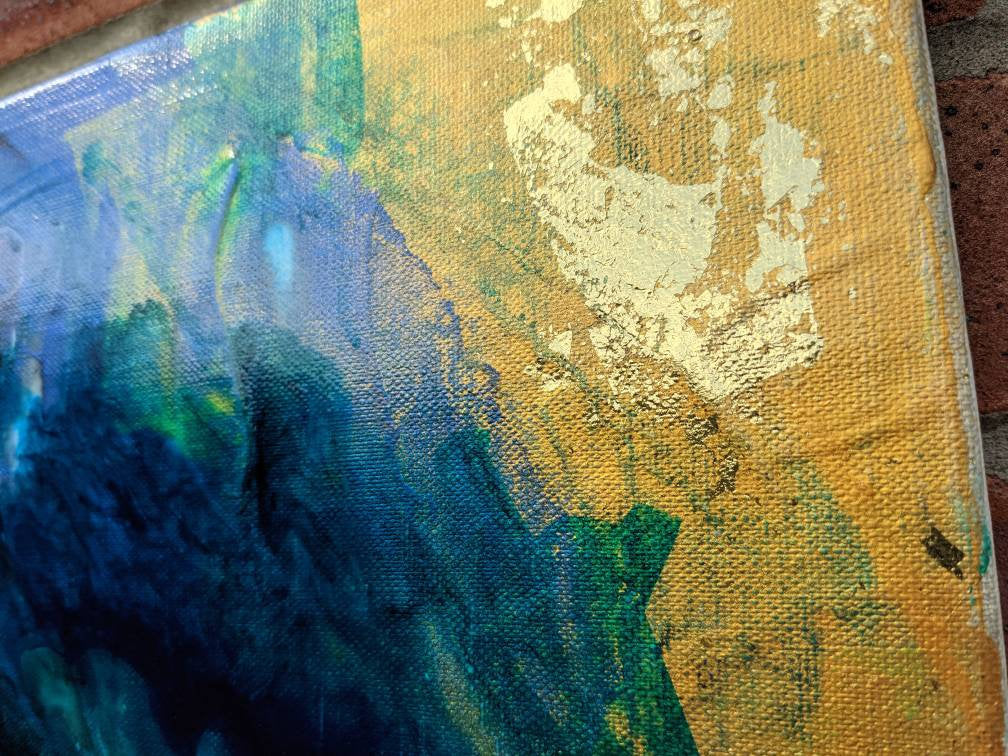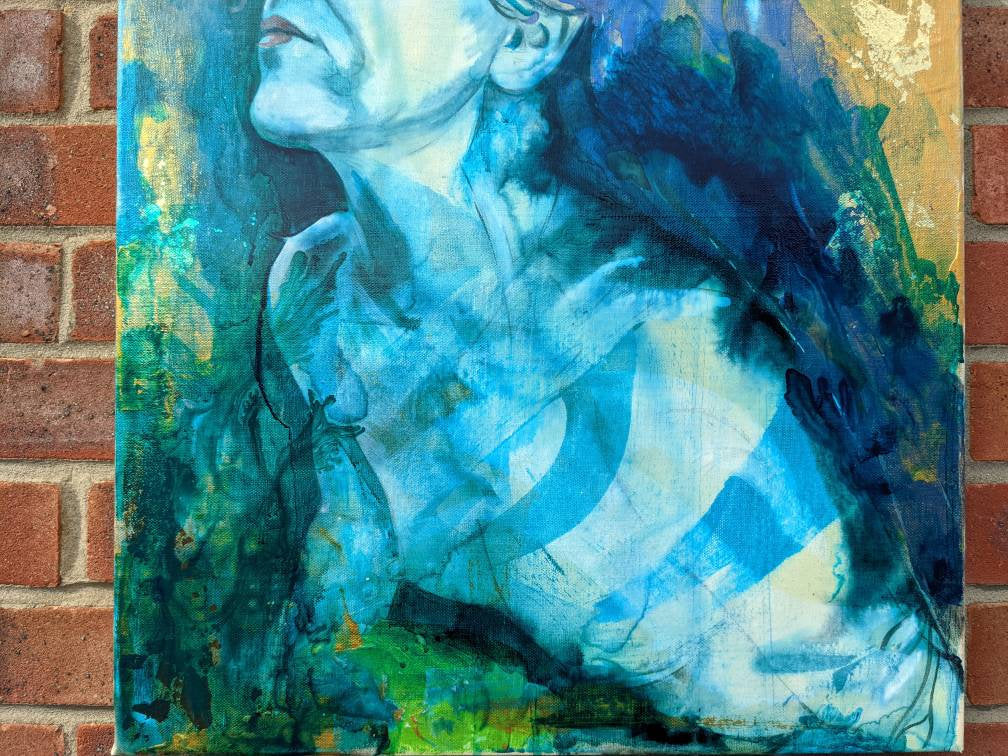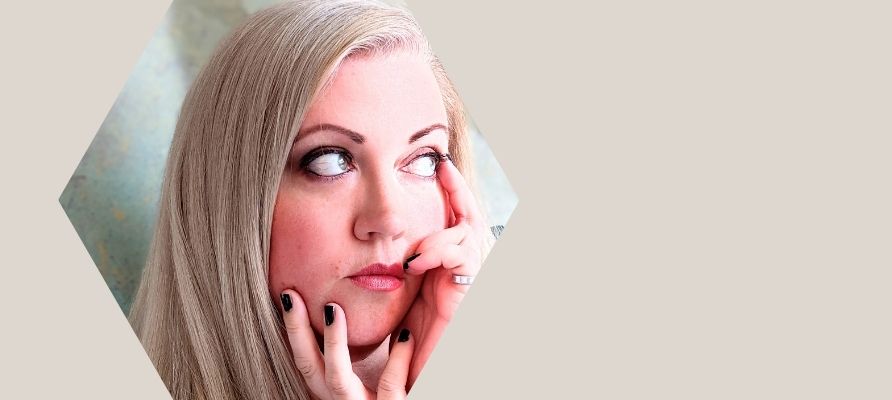 My work is ephemeral feminine expressionism, I am a painter, I work with all paints and mark making mediums, inks to oils. Currently exploring themes of Folklore and mythology, and inner beings.