Chase, Was £1900
Regular price
$680.00 USD
Regular price
Sale price
$680.00 USD
Unit price
per
Sale
Sold out
Share
Sometimes it takes a while to know that a painting is finished, even without working on it again.
Especially when working on a larger scale, and working with different layering techniques, to be happy with a an outcome and to know it's really finished, can sometimes take an age.
As happened with this piece, I sat and looked, observed, felt, for a good while, before I was satisfied. And this after it has lived, seemingly abandoned in my studio for over a year.

Leonardo Da Vinci said that "Art is never finished, only abandoned." However I don't think I actually agree with him on this one, for a man who actually "finished" very few pieces in his lifetime and really did abandon a great many unfinished.

I feel like yes there is the possibility to keep working and working, I feel like Paul Gardner had it more correct when he said "A painting is never finished – it simply stops in interesting places"

This is of course the artists decision to stop.

So here we are, "Chase" painted in layers of inks and acrylic paints, each layer becoming increasingly smaller and revealing the layer beneath, using tape to redact the painting surface so that previous layers are able to be seen.
You can see the tape marks, the layers, the process, the surface and the "making" is just as important as the final image. Drips and washes tie layers together.

So I stopped.
Abandoned.
Now it's ready, in its interesting place to have a home on someone's wall.

The size is 61x91cm, inks and acrylic paint on canvas.
The painting is signed and comes with a certificate of authenticity, coming directly from my studio.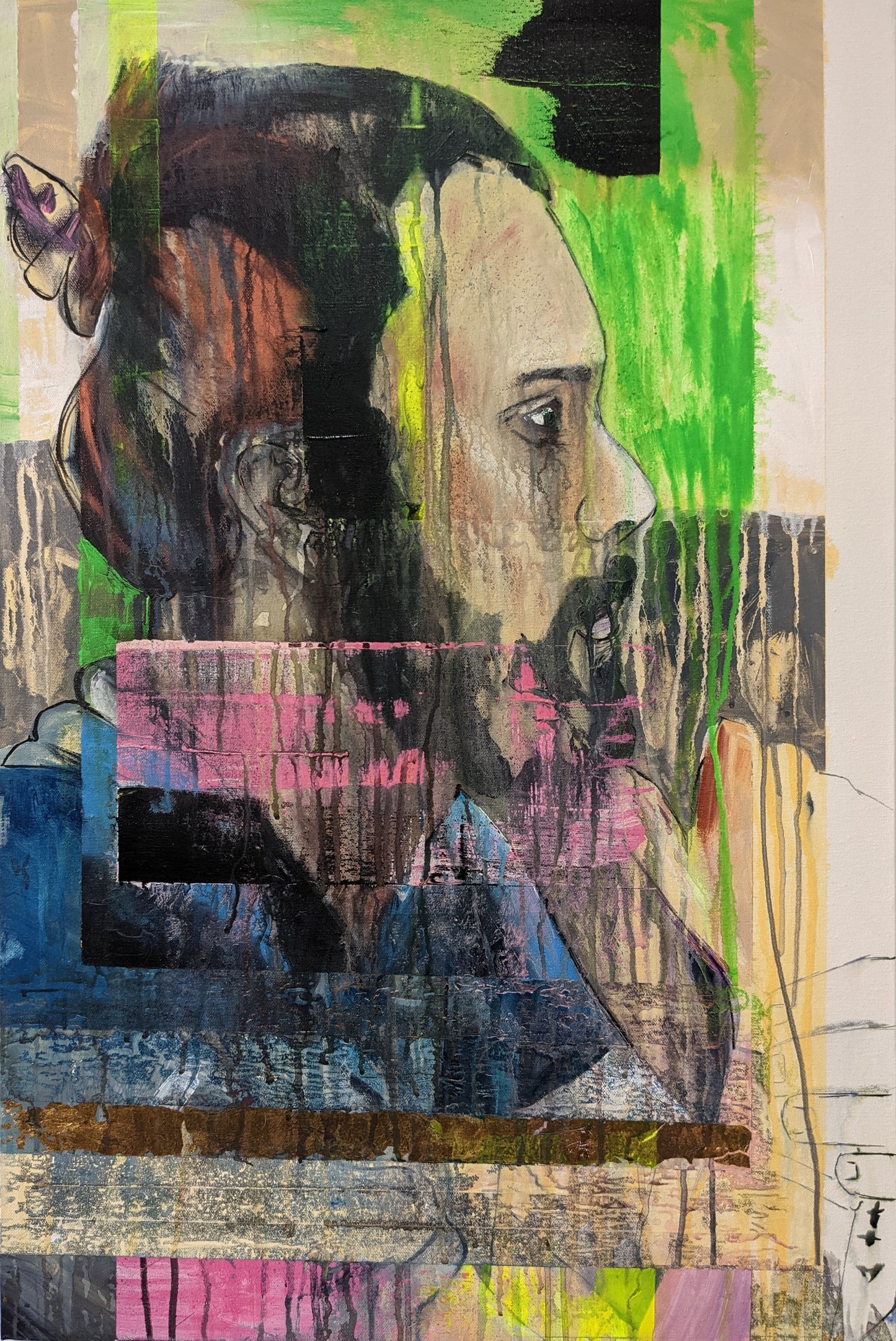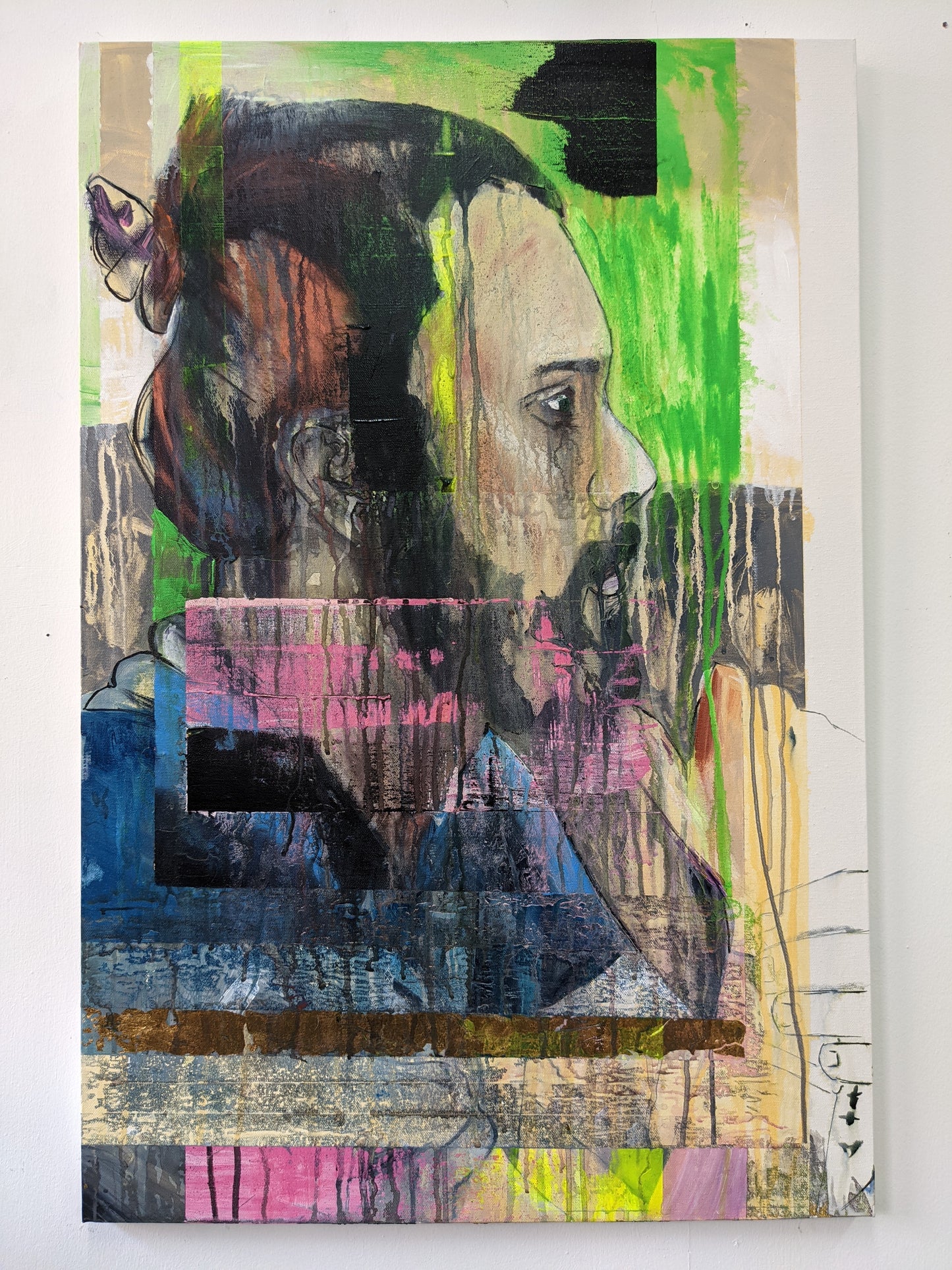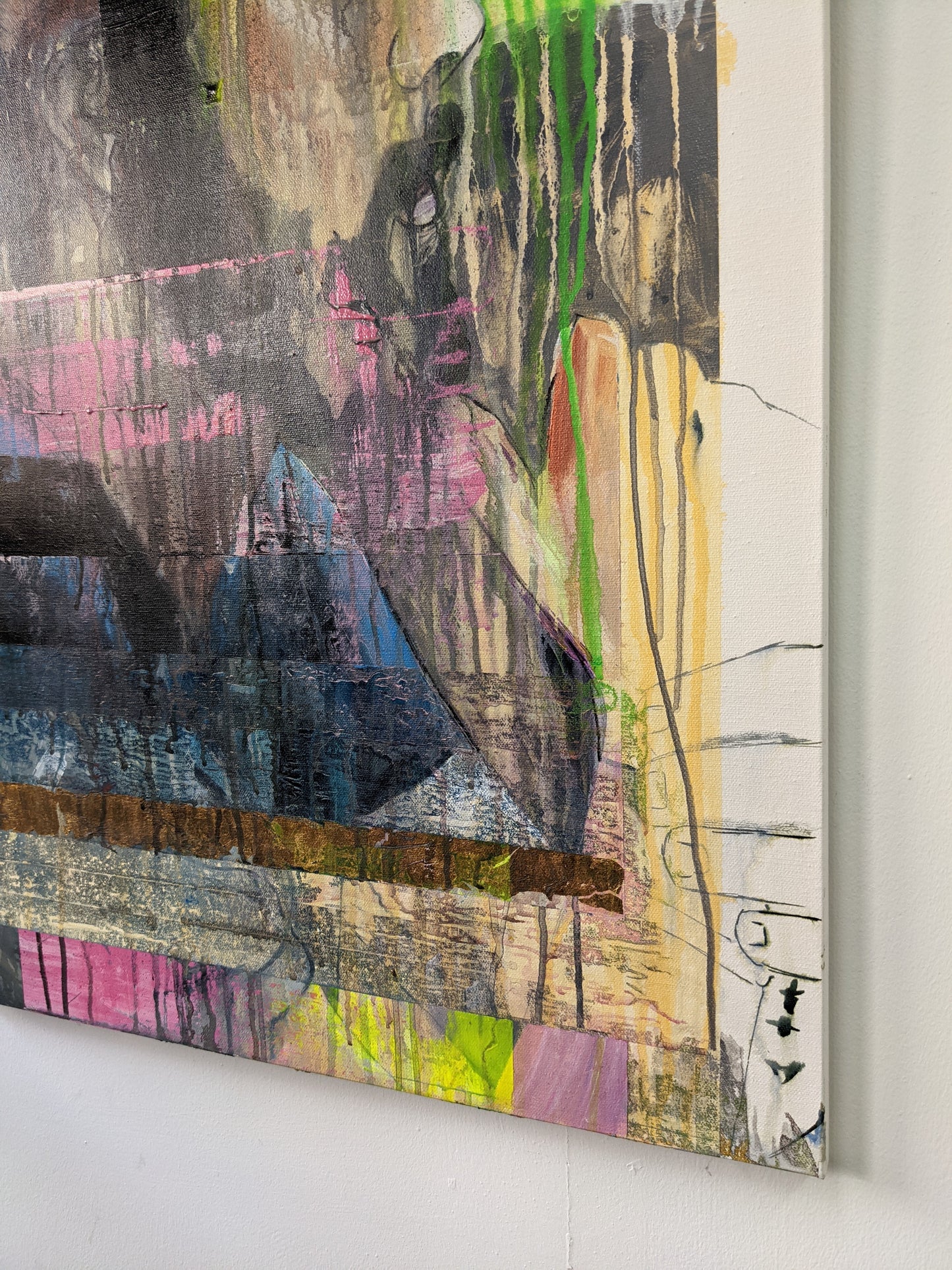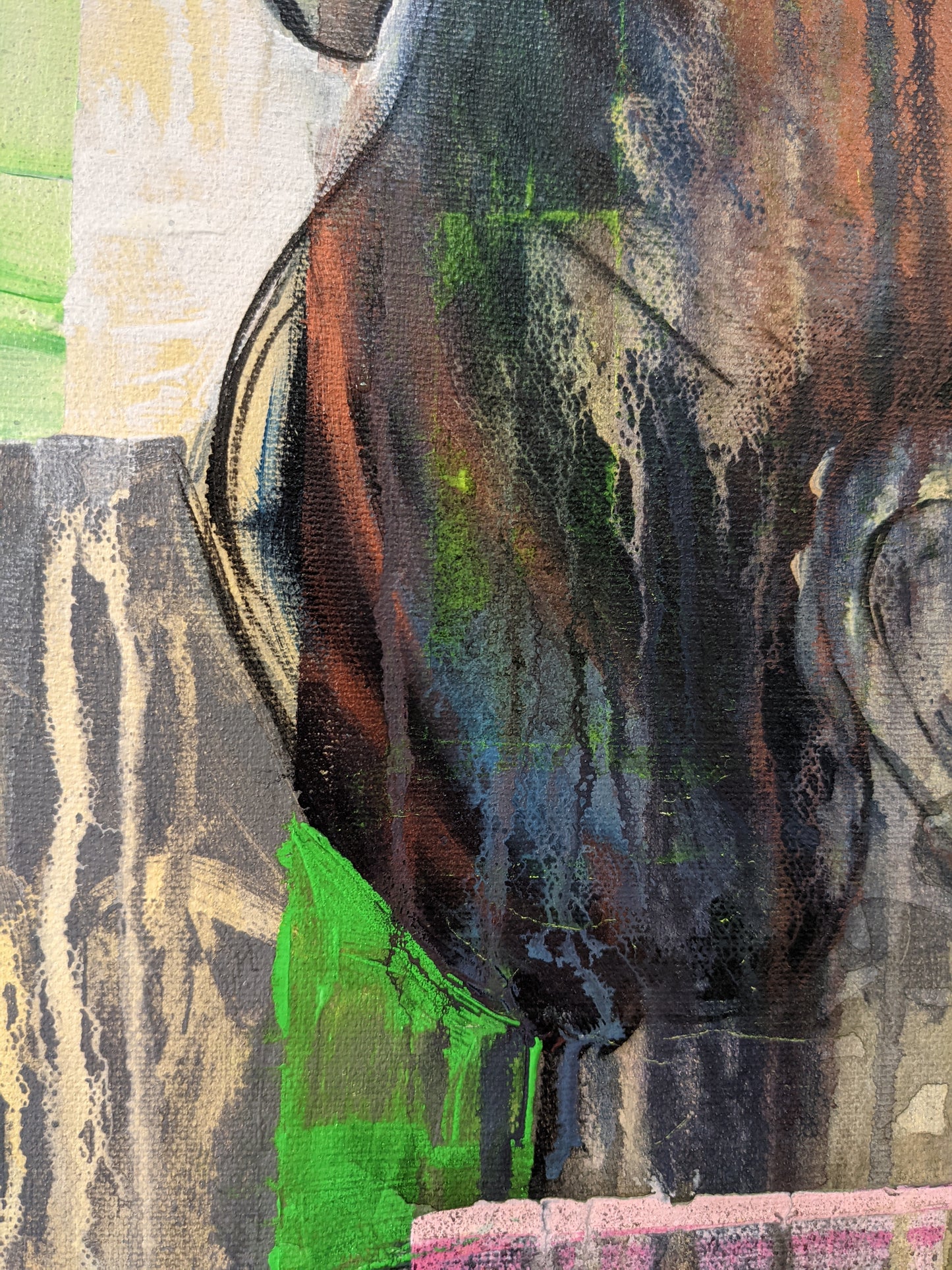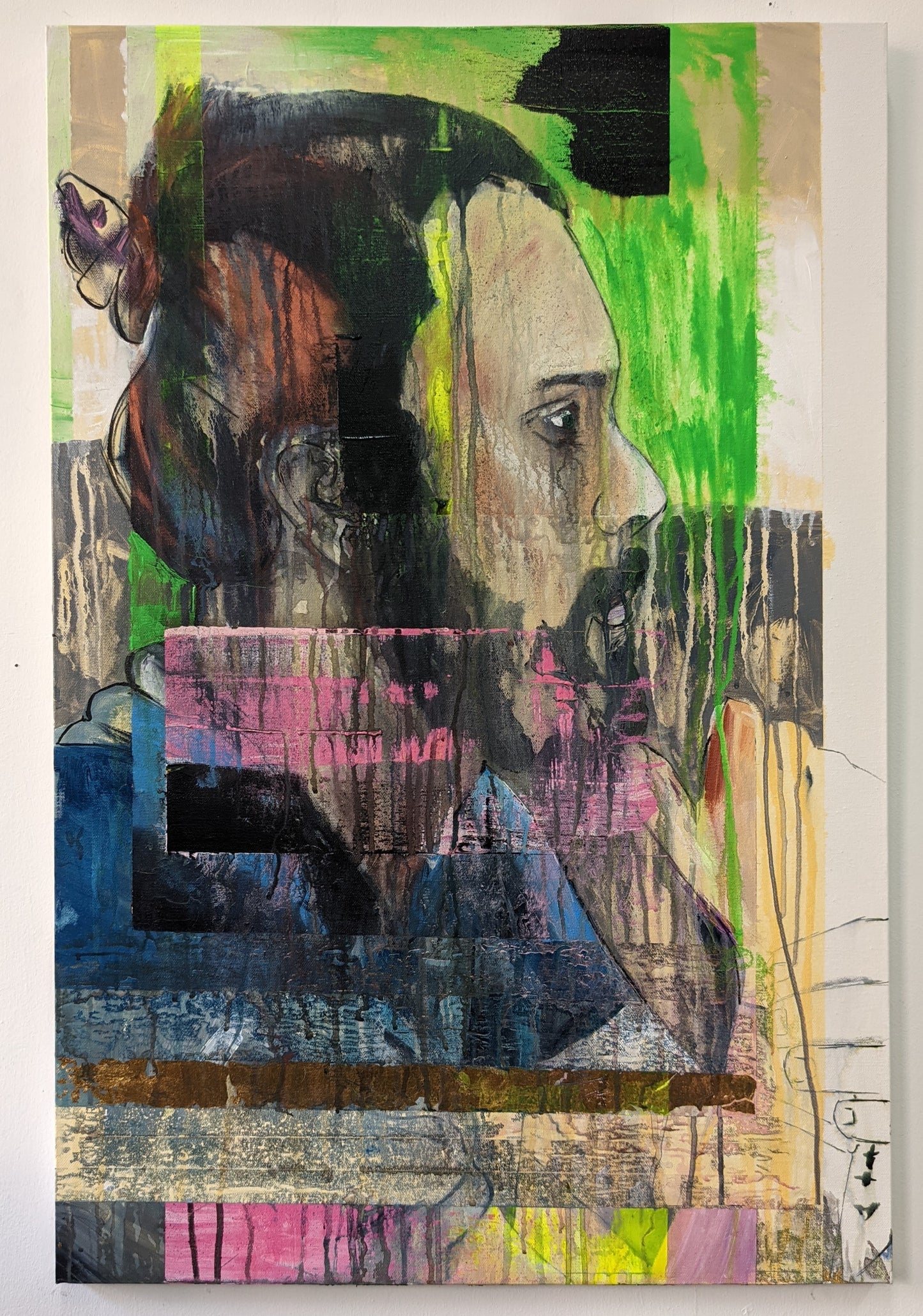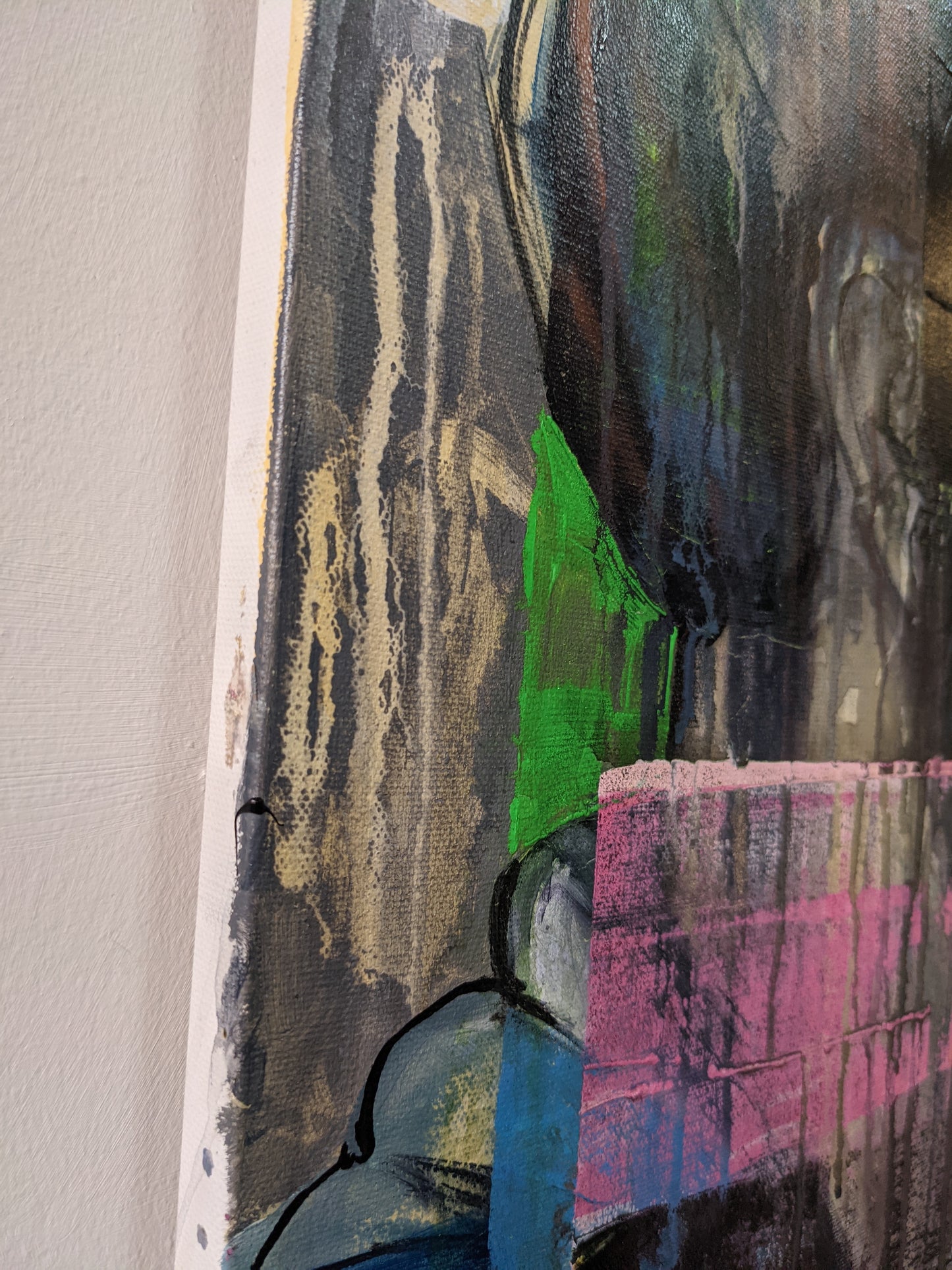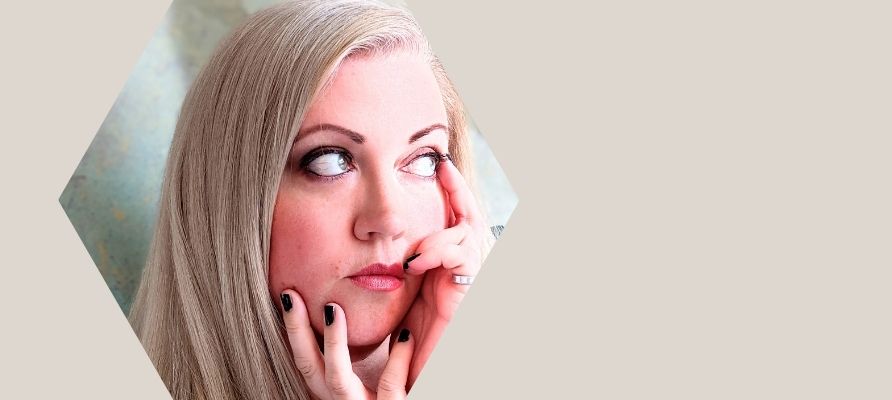 My work is ephemeral feminine expressionism, I am a painter, I work with all paints and mark making mediums, inks to oils. Currently exploring themes of Folklore and mythology, and inner beings.