Chloris
Regular price
$303.00 USD
Regular price
Sale price
$303.00 USD
Unit price
per
Sale
Sold out
Share
The portrait of Chloris, the minor Greek goddess, is a vibrant and beautiful portrayal of an ethereal being. She is depicted with her lush hair gathered in a soft updo with tiny flowers threaded through it. Her skin is soft and glowing with a hint of light blue and pink hues. Her dress is an airy taupe color, with small hints of vibrant greens and pinks sparkling throughout. The backdrop of the piece is a deep, dark navy blue, which gives the painting a slight somberness, despite the beauty of the Chloris.
The inks and acrylics used to create the portrait lay delicately on the handmade Khadi paper, giving it an airy and light feel. The texture of the paper gives the piece a whimsical, dreamy quality and complements Chloris' flowy, ethereal look. The painting has a certain grace and charm about it, and it truly captures the majestic beauty of the minor Goddess.
Chloris is a minor goddess of nature in Greek mythology. She was the daughter of a river god and she was the goddess of flowers, vegetation, and new growth. She was known for turning mortals into flowers and plants for fun. She was also believed to be the mother of Amaranth, a flower that is said to never fade or die. According to some sources, she was also the mother of Neaira, the goddess of the Heavens. She is sometimes represented with a crown of flowers and is associated with the spring season.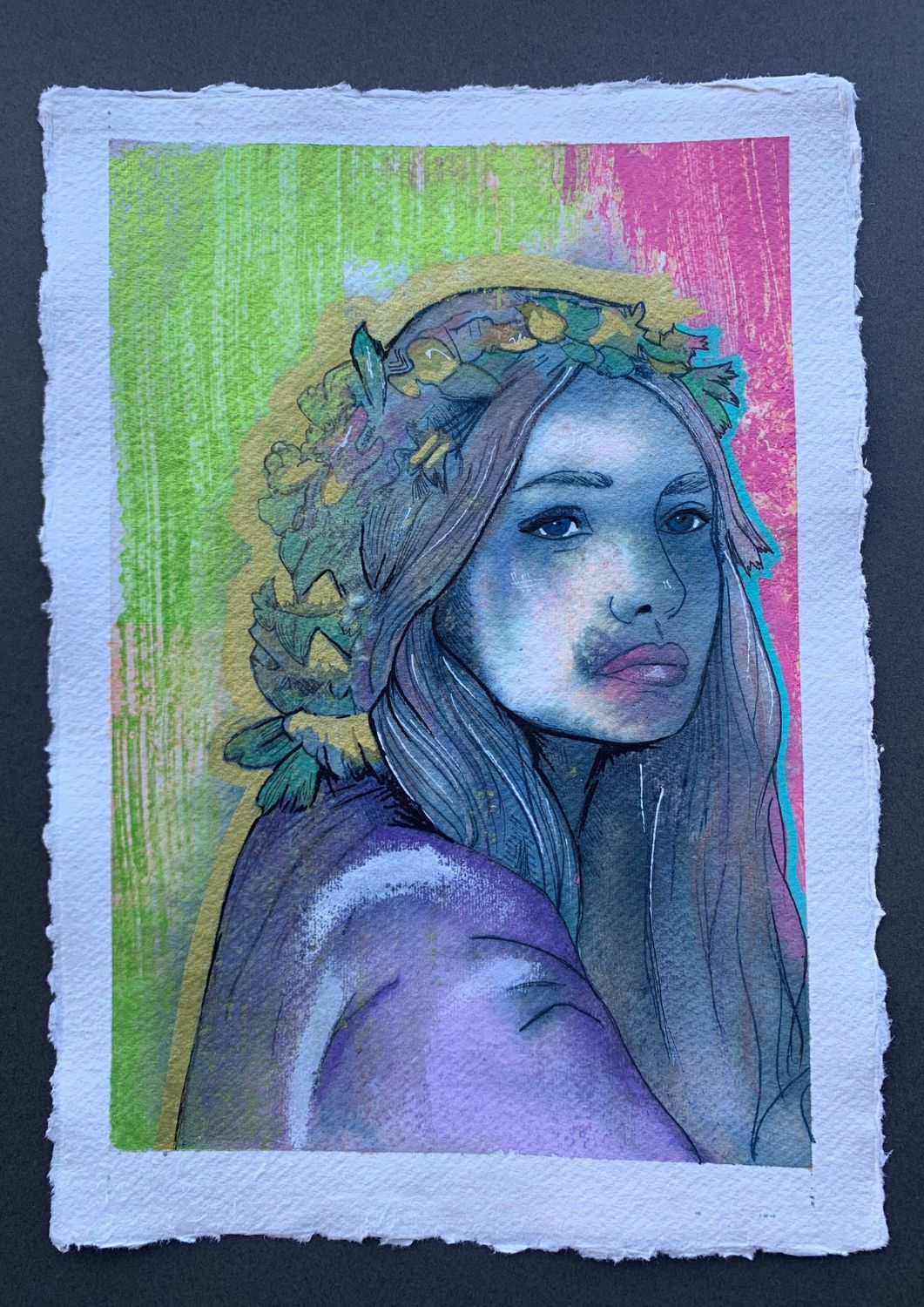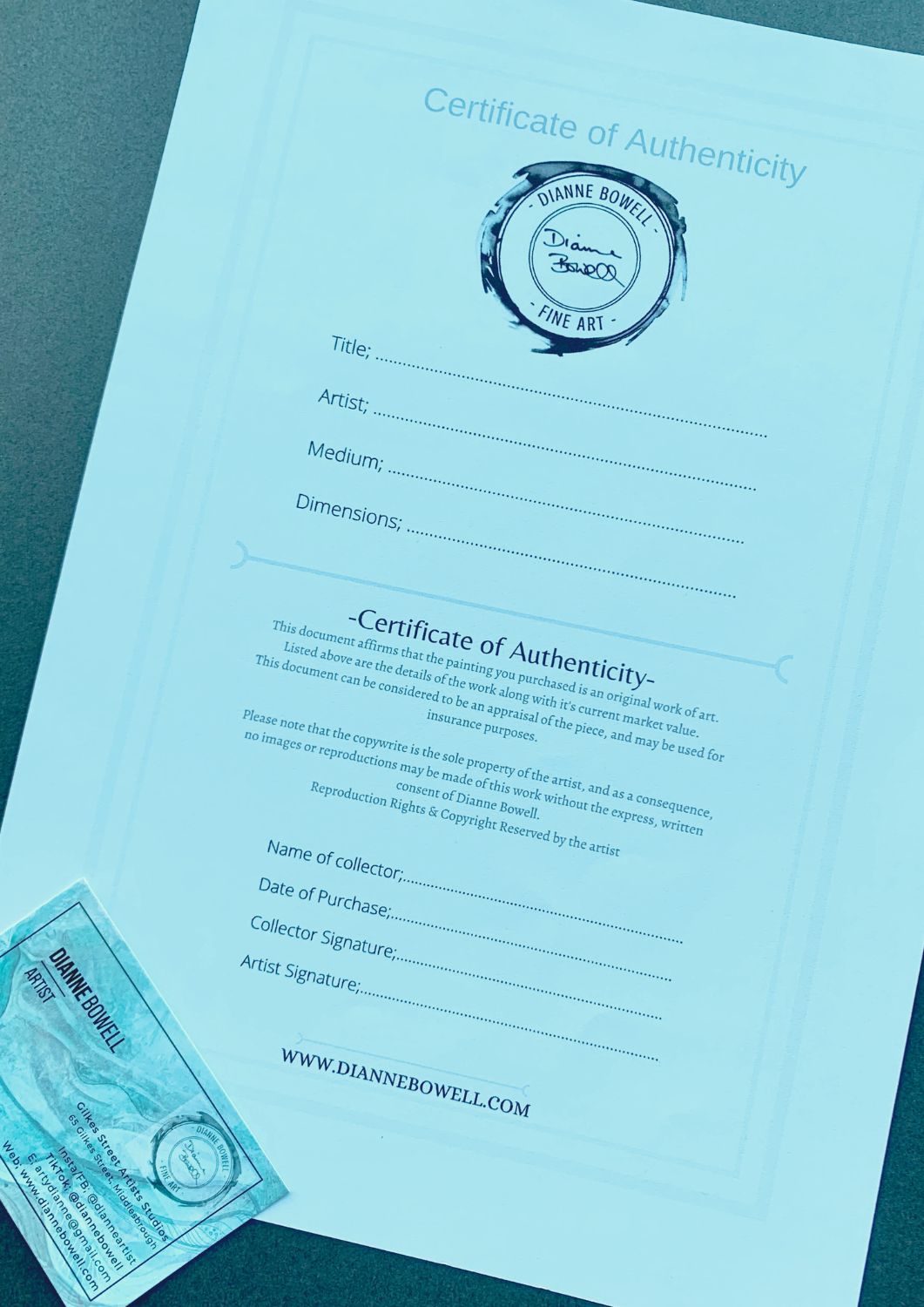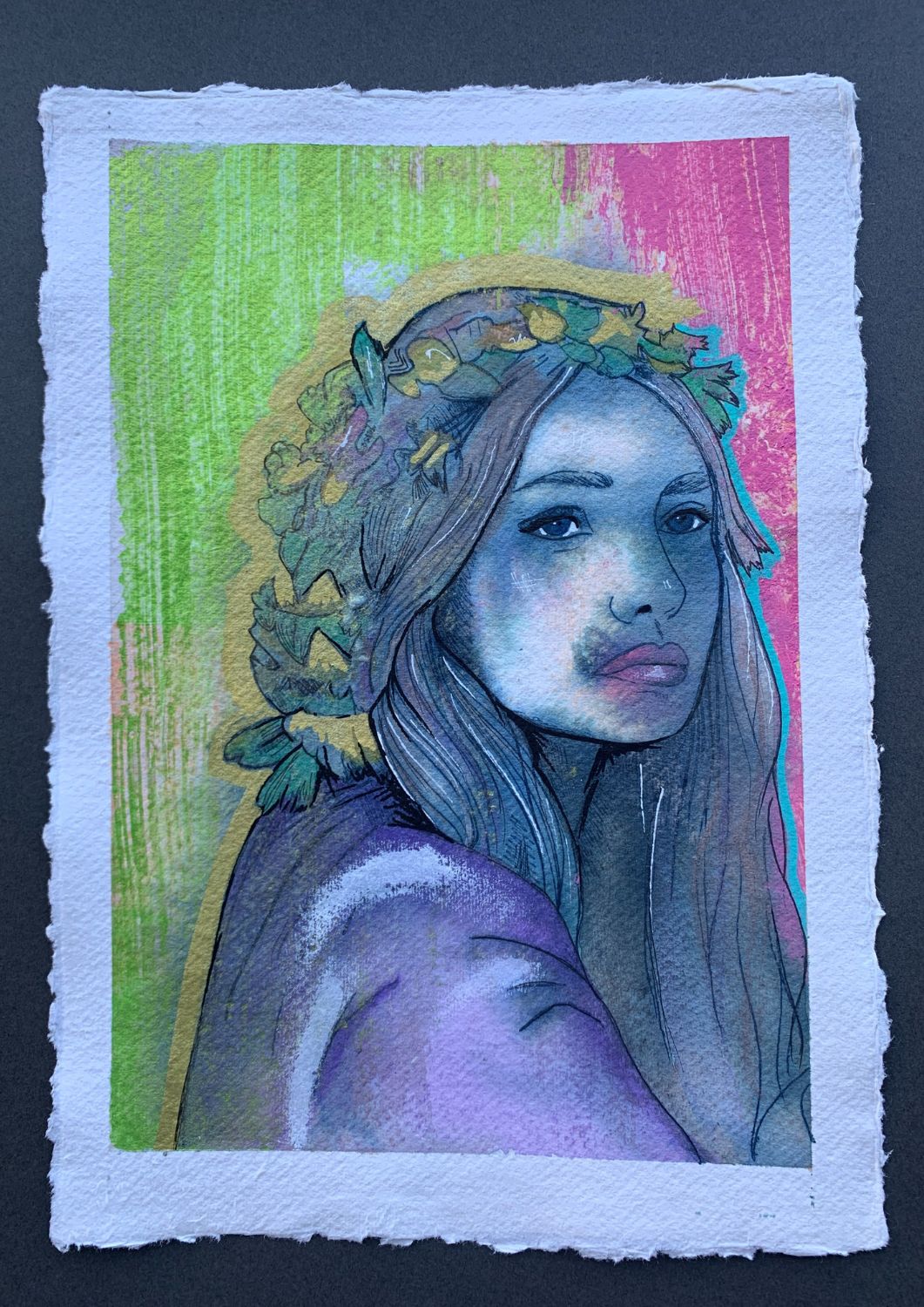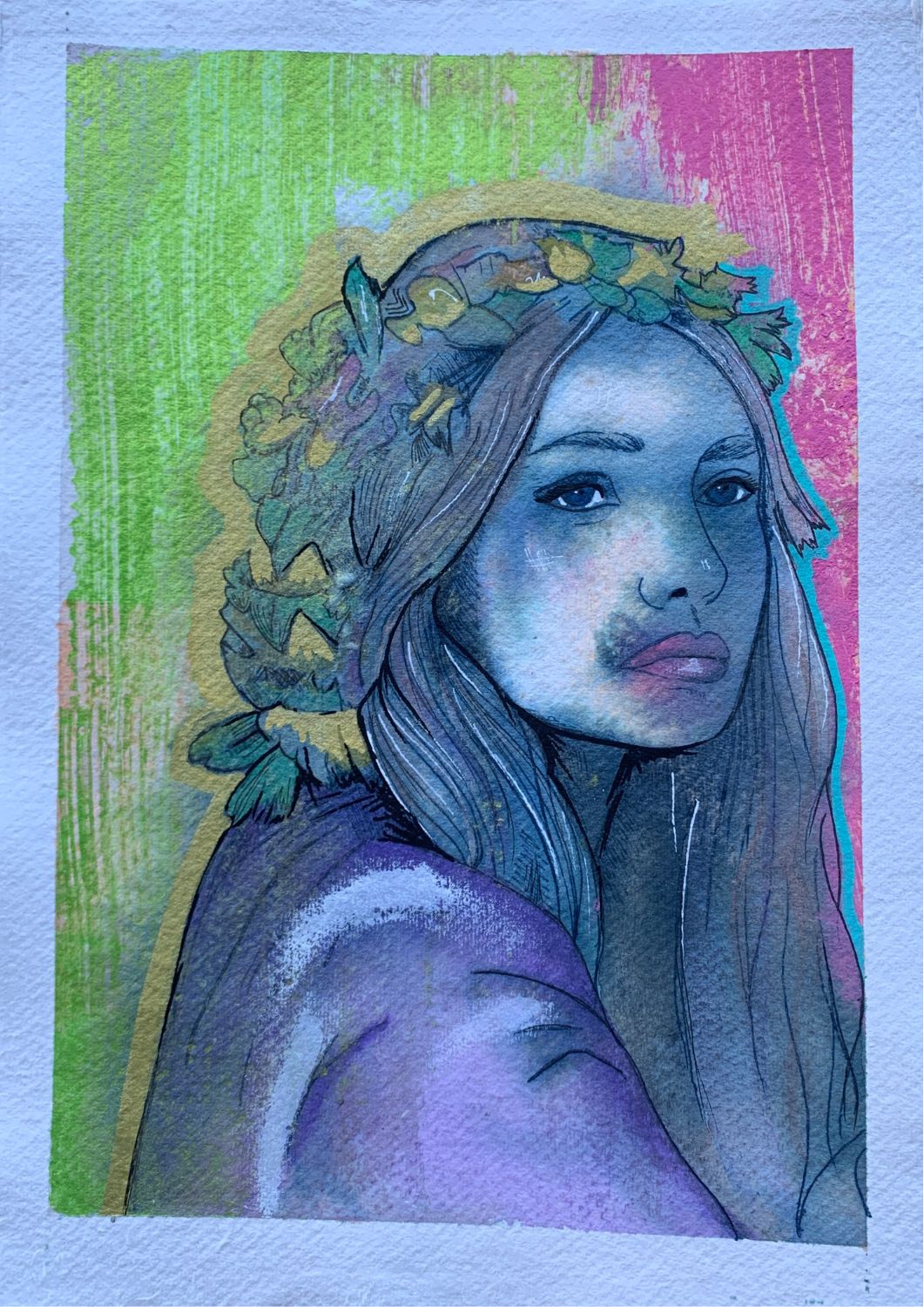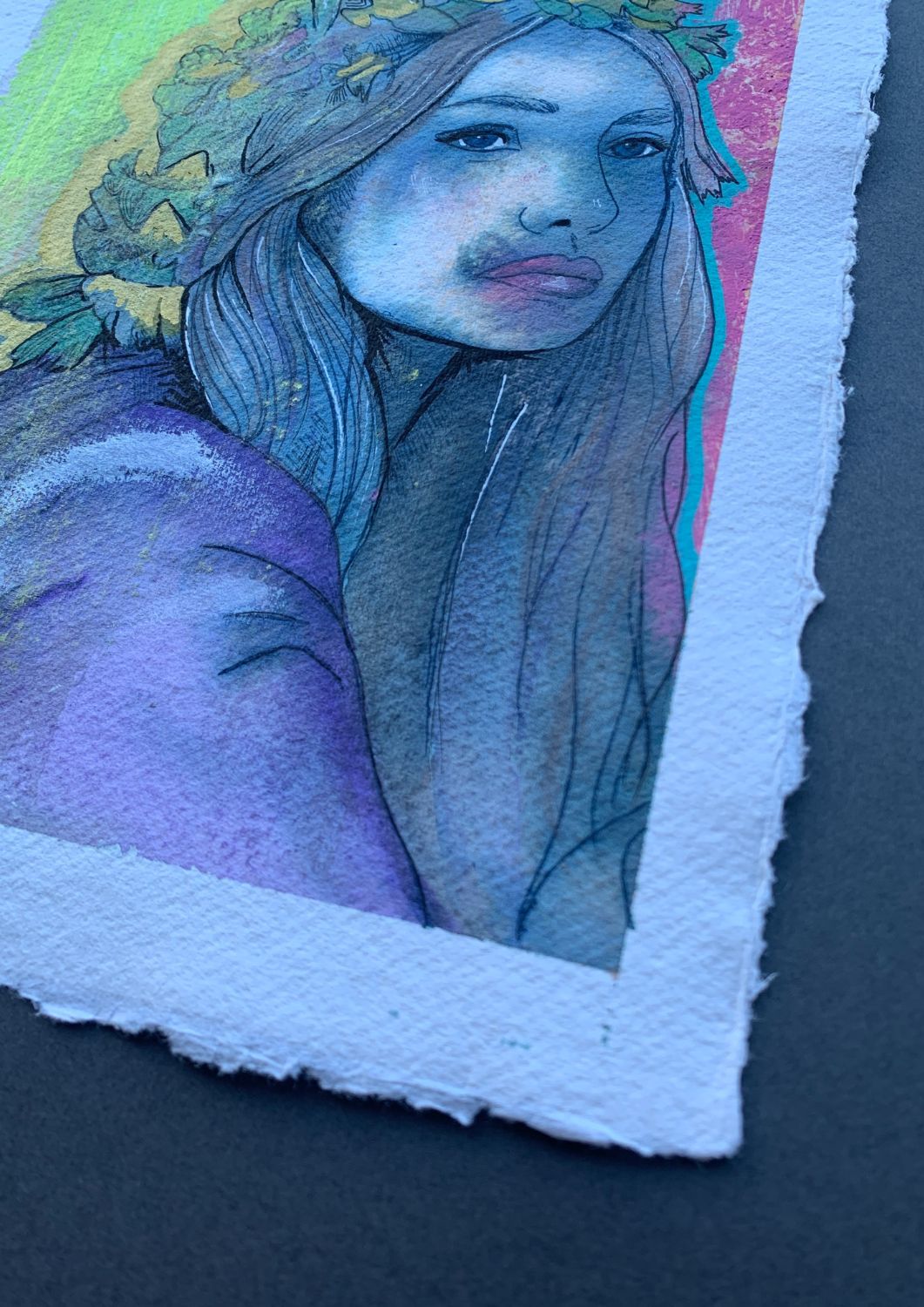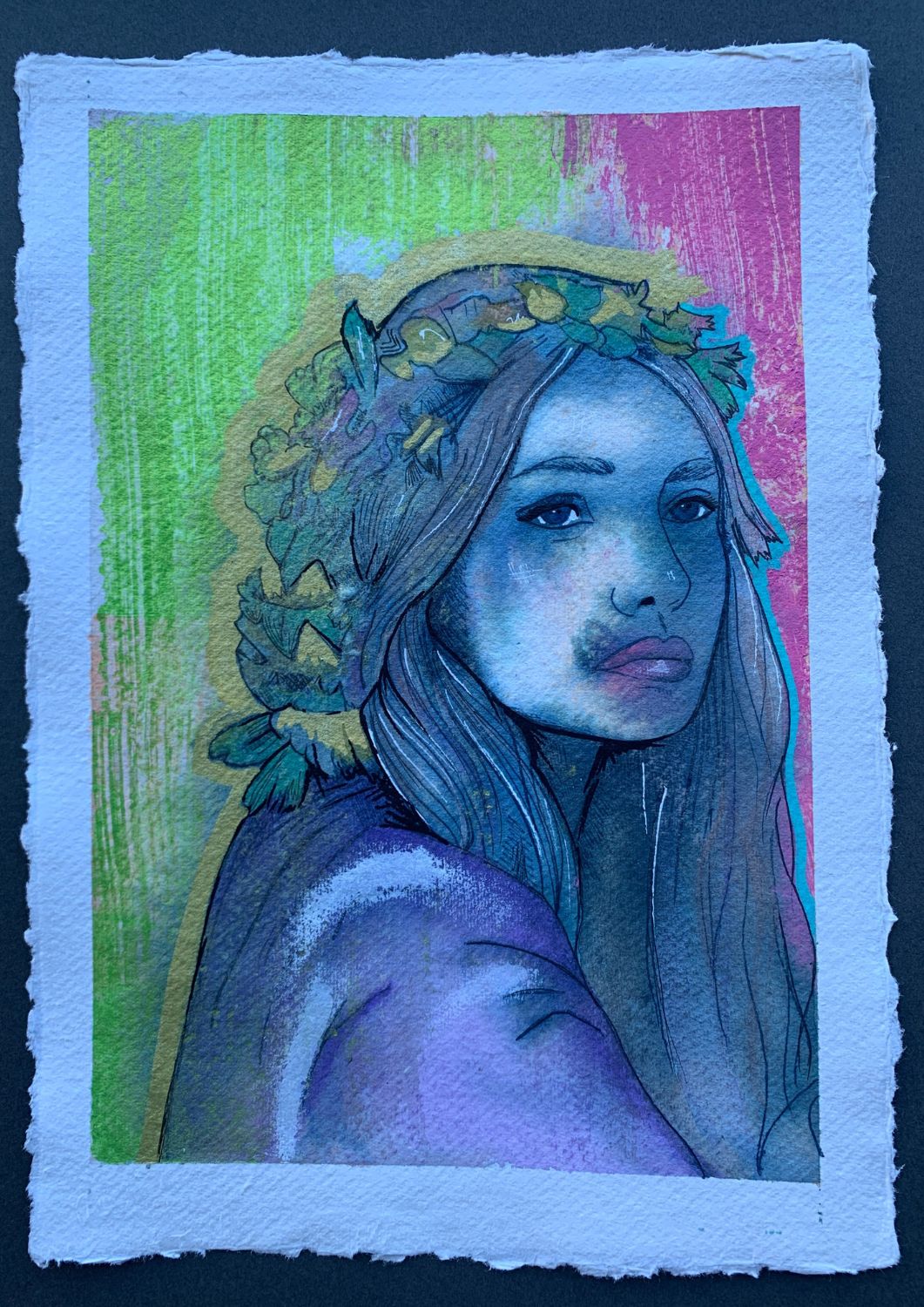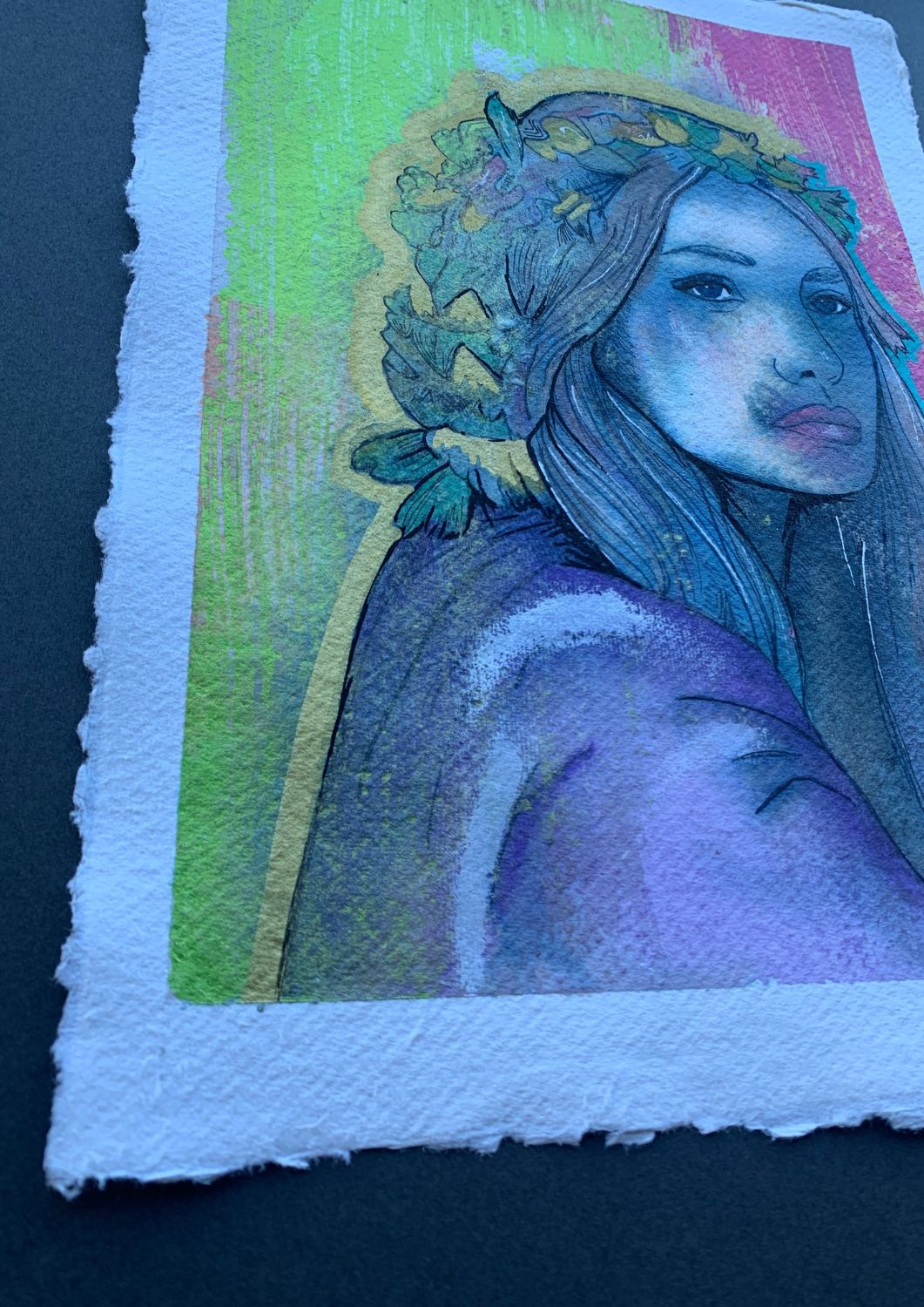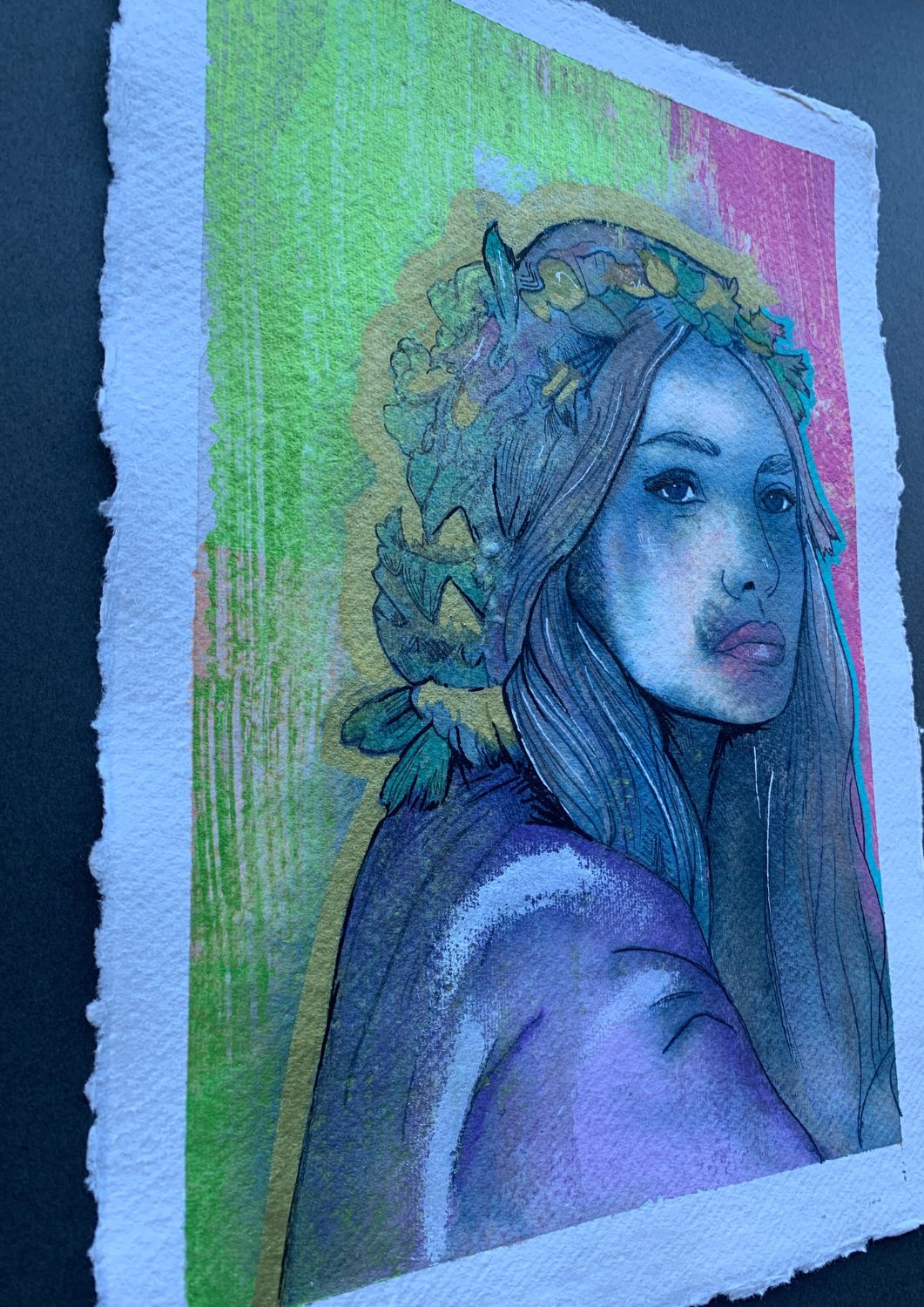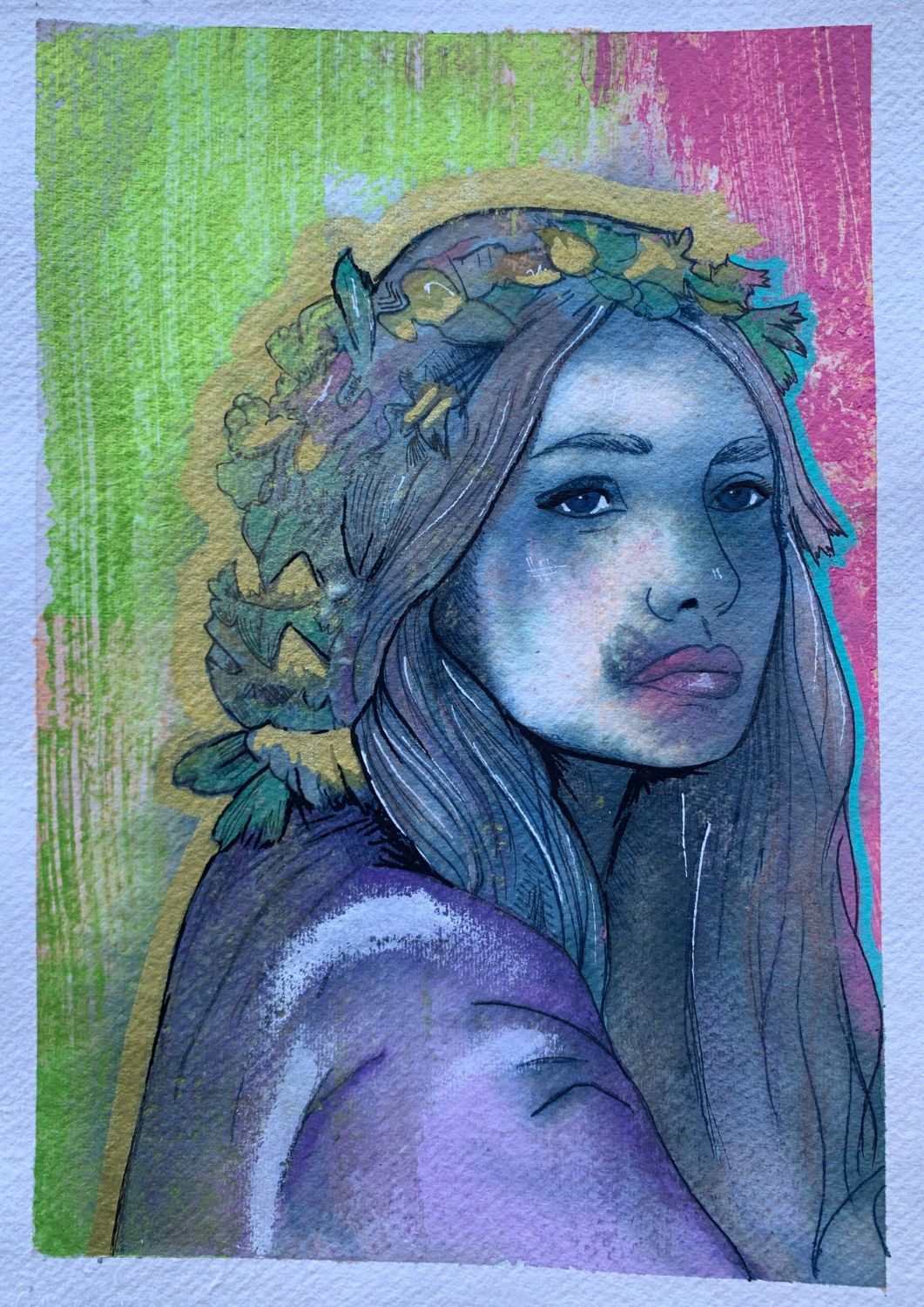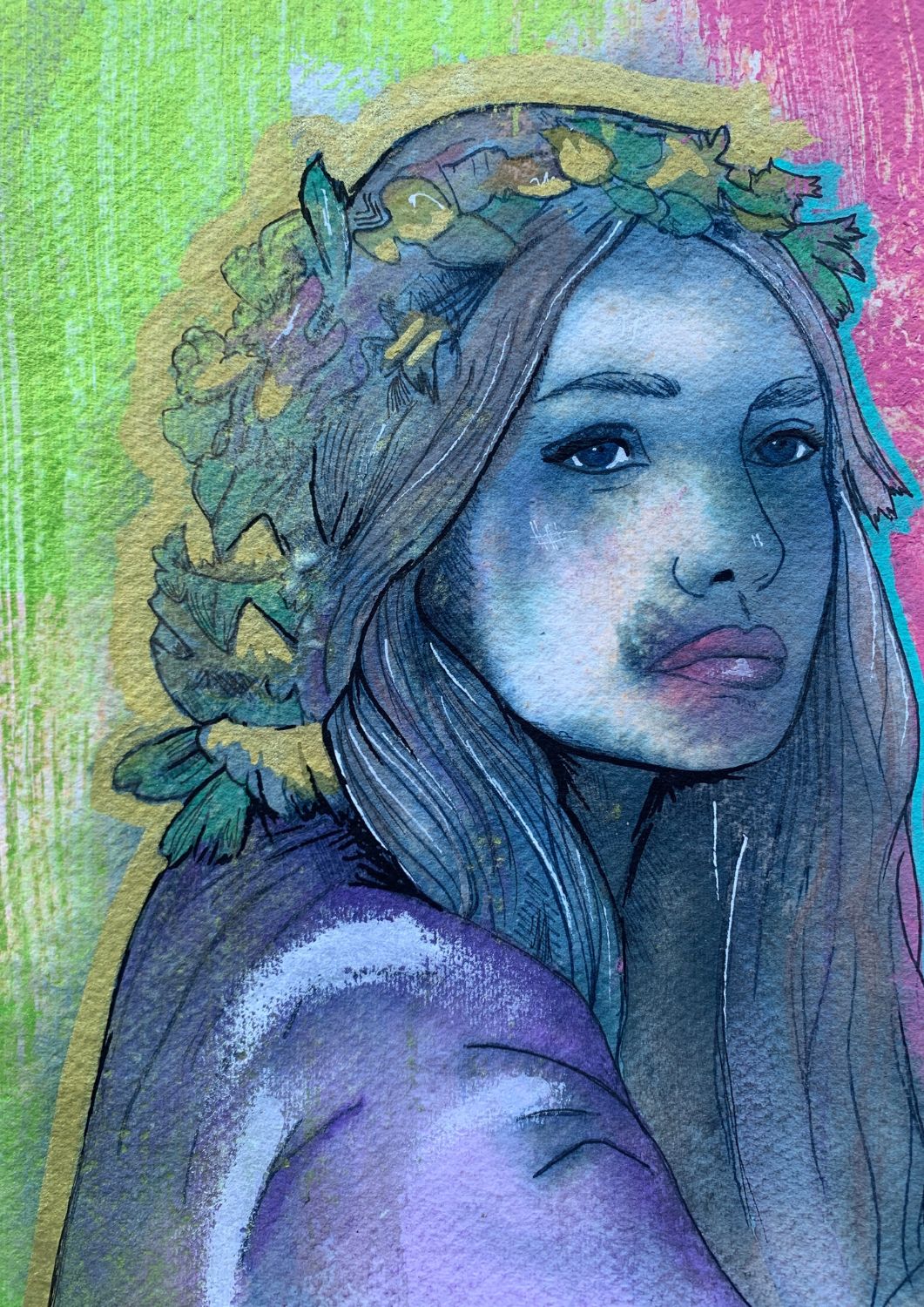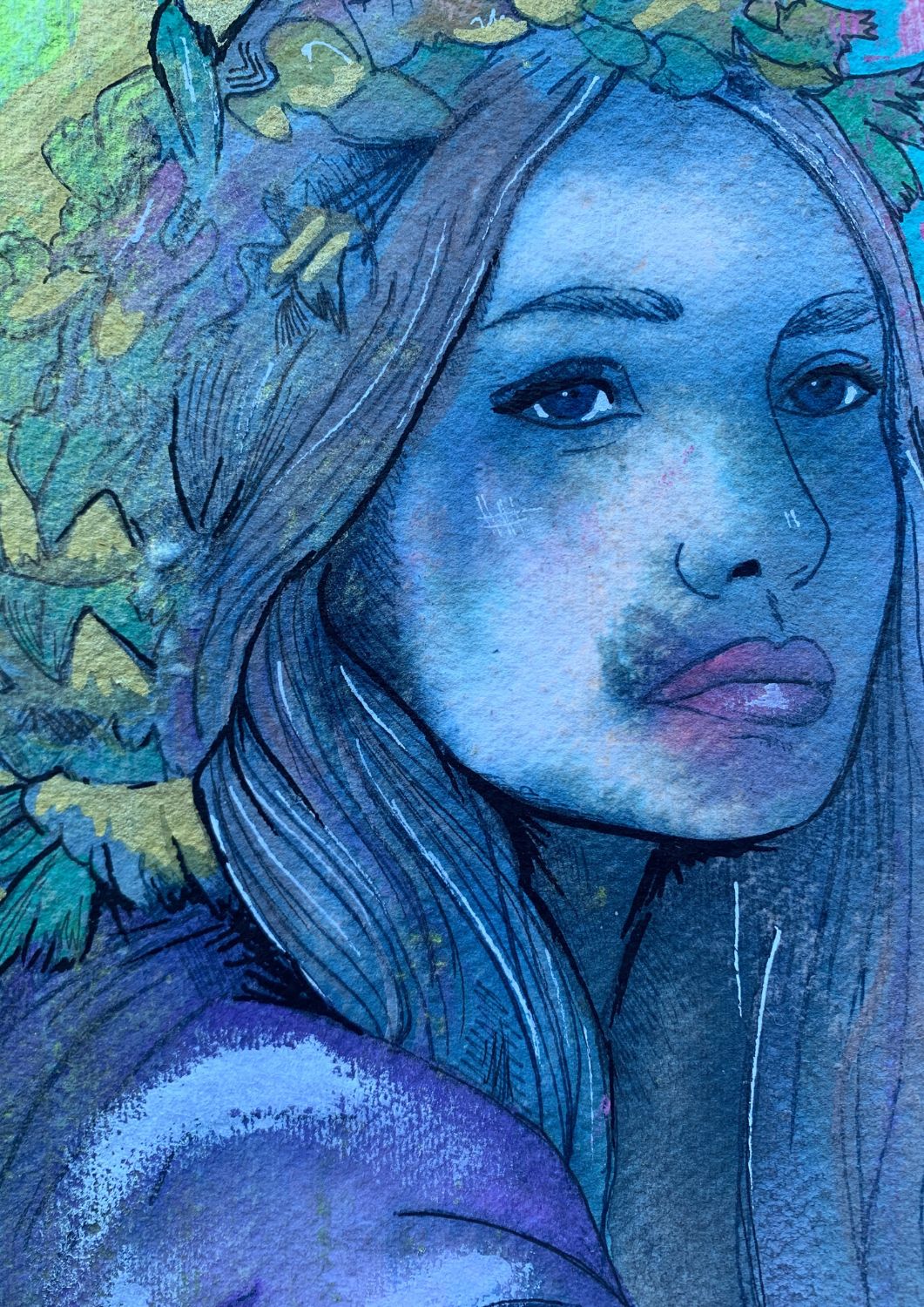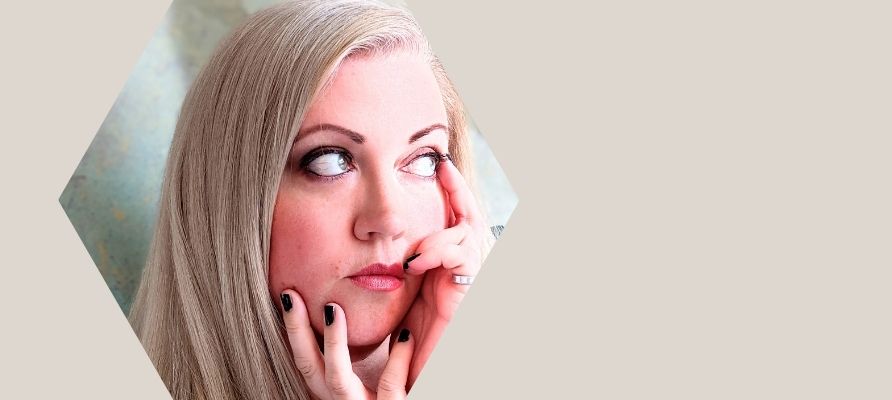 My work is ephemeral feminine expressionism, I am a painter, I work with all paints and mark making mediums, inks to oils. Currently exploring themes of Folklore and mythology, and inner beings.