Print Final Dive (Swan Dive)
Regular price
Sale price
$19.00 USD
Unit price
per
Sale
Sold out
Share

High quality, signed and numbered Giclée print, on 270gsm White Velvet 25% cotton rag, 75% Cellulose White Matte Fine art paper.
From the original painting -
"Final Dive (Swan Dive)"
"'Once more she gazed at the prince with half-glazed eyes, rushed off the ship down into the sea, and felt her body dissolve into foam. Now the sun rose out of the sea. Its rays fell so gently and warmly on the deathly cold sea-foam and the little mermaid did not feel death"
This is a quote from the original, and very dark tale of The Little Mermaid, by Hans Christian Anderson, this inspired the painting and the title of this piece.
The original painting is 21x29.5cm painted on wood panel, the surface is smooth, I have worked here are many, many layers of paint and ink and varnish, the texture is tactile, with crackle effects and smooth finishes, you want to run your hands and your eyes over it!
In the layers pearly inks catch the light and the surface can almost look like water.
The image and gesture is poignant and expressive, the contrasts of gold, teal and red really makes this piece stand out. The print really does pick out these details.
Not only did I draw on my own vivid dreams as inspiration for this piece, and this whole collection, I also looked at one of my favourite Fairy Tales as a Child- The Little Mermaid, by Hans Christian Anderson, its original title in danish "Den Lille Harfrue". The tale, far from the Disney version is a violent and very tragic tale of the Mermaid who gave up everything for a pair of horrifically painful legs, only to find her love unrequited.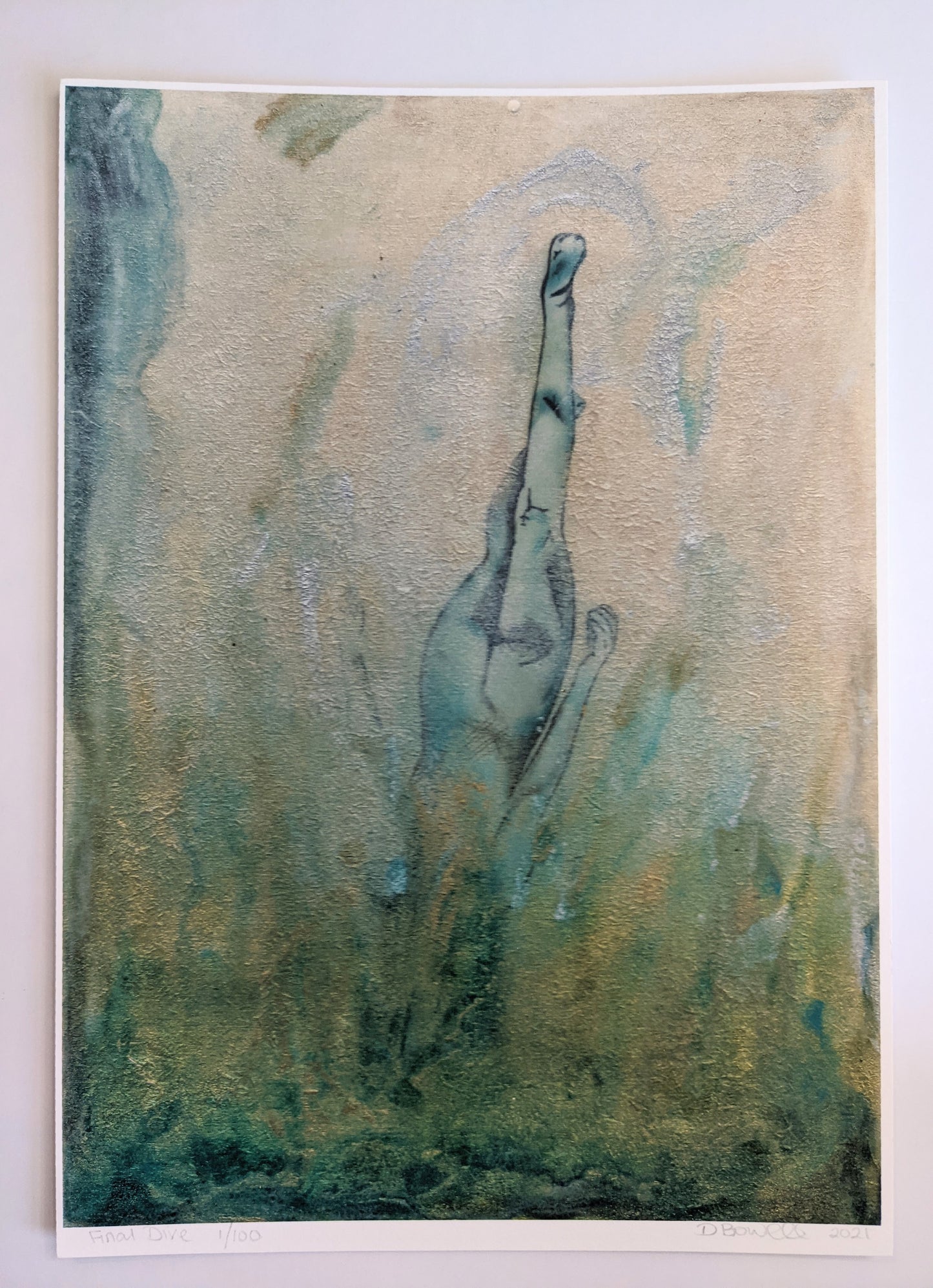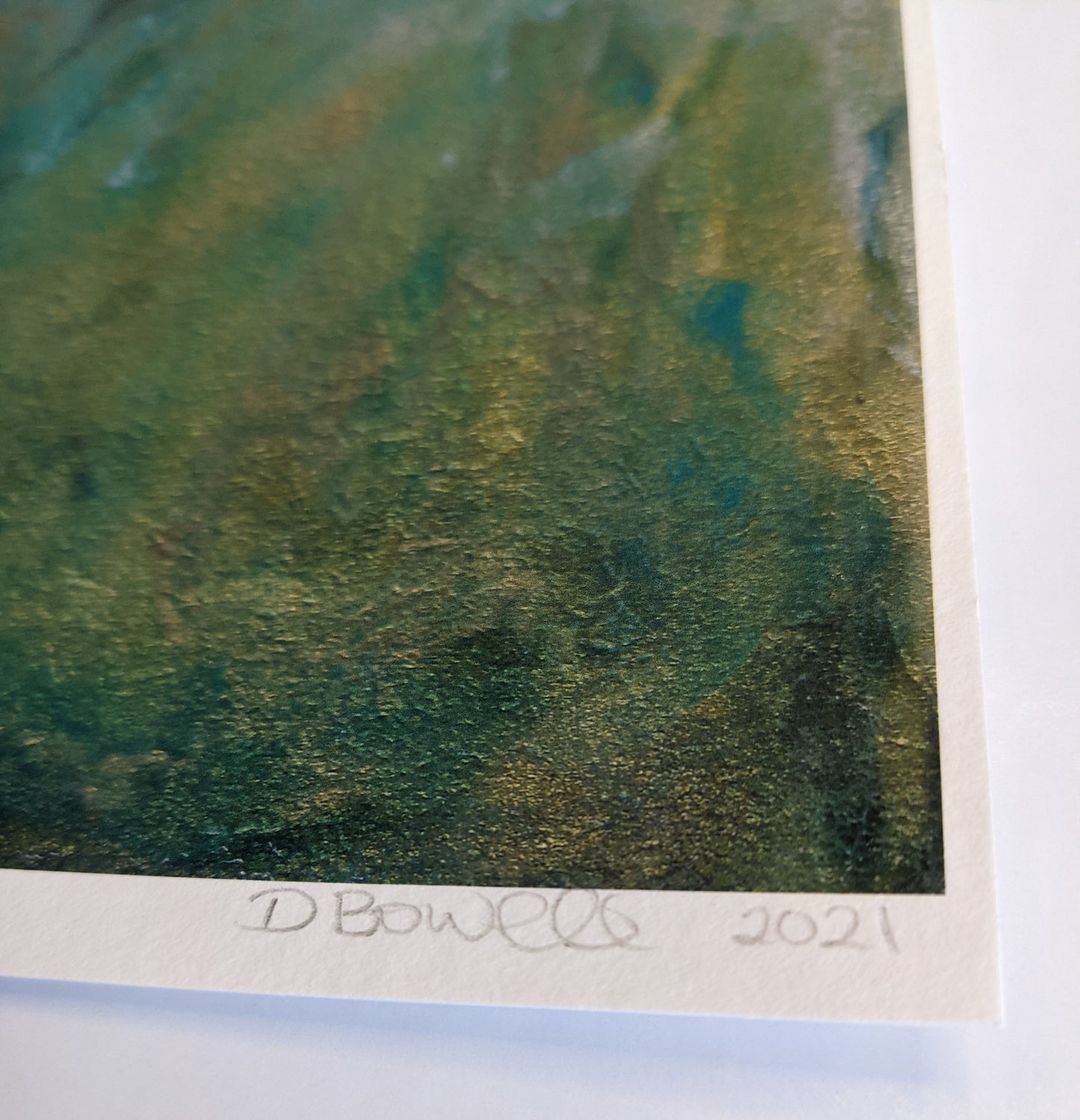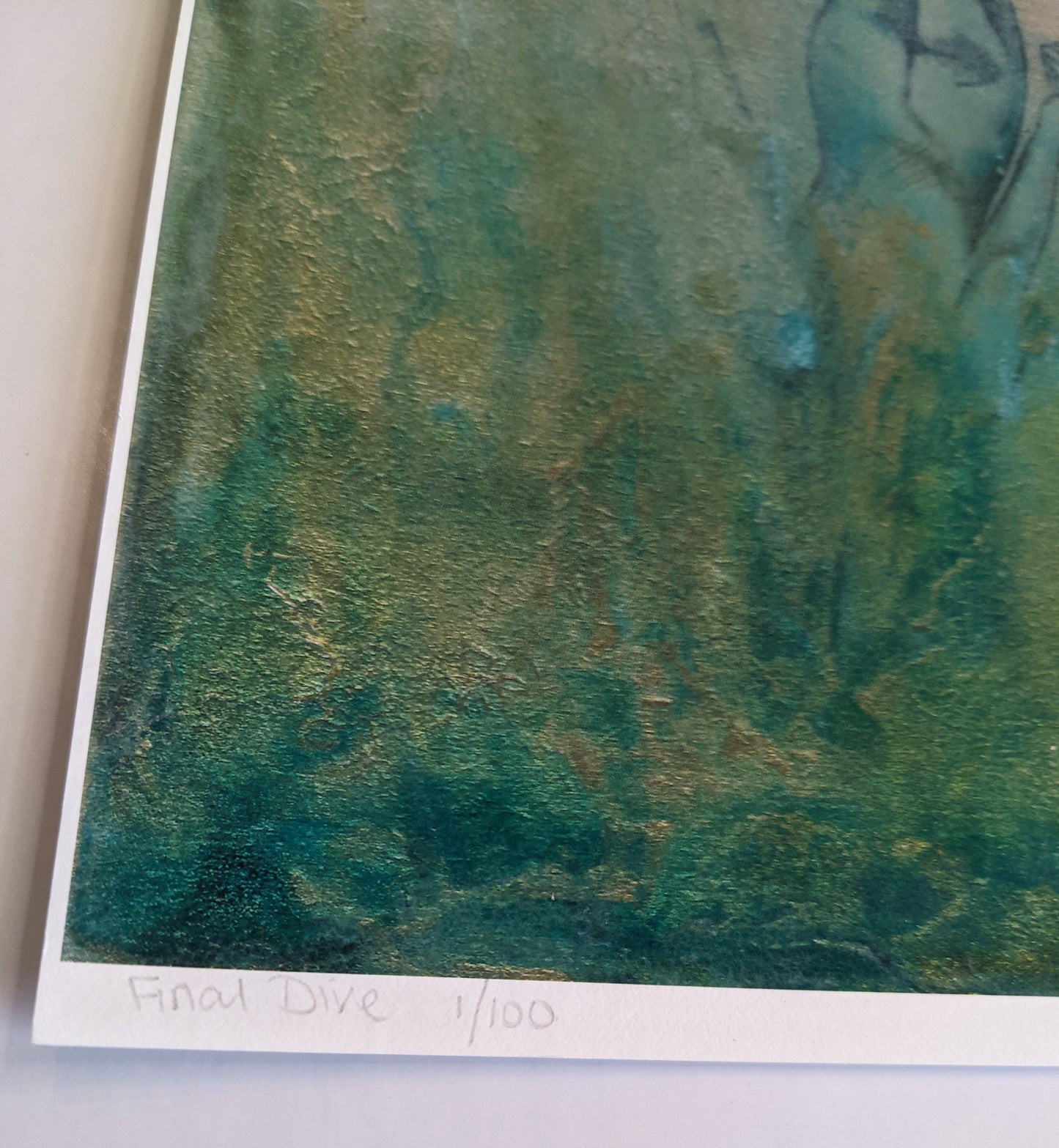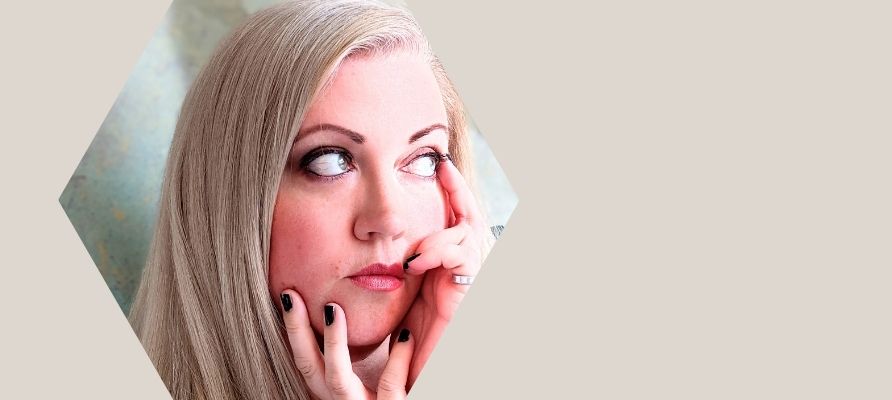 My work is ephemeral feminine expressionism, I am a painter, I work with all paints and mark making mediums, inks to oils. Currently exploring themes of Folklore and mythology, and inner beings.