Eos, original
Regular price
Sale price
$63.00 USD
Unit price
per
Sale
Sold out
Share
"Eos", is a Titaness and the goddess of the dawn, who rose each morning from her home at the edge of the Oceanus.
Original modern mythological portrait, Gold is the dominating colour in this piece, creating the final layer, the gold here allows the figure to fade into the back ground. Eos was the Greek goddess of the Dawn, the gold layers represent the sunrise. 
This brand new ink and watercolour and painting, with acrylic and is created on thick handmade Khadi paper, the edges of the paper are rough and not straight, illustrating its handmade nature. 
The piece is then mounted onto a canvas, this can be hung as it is, or framed. 
The inks and watercolours are worked into with water sprays and brushes, and overlaid with acrylic paint, the image is built up in layers.
This Original painting size is 21x29cm, painted on handmade paper and then mounted onto a stretched canvas and ready to hang. 
As always this original painting comes with a hand written, wax sealed parchment for authenticity.
Please message me if you have any questions about the piece.
One of a Kind, This artwork is sold unframed.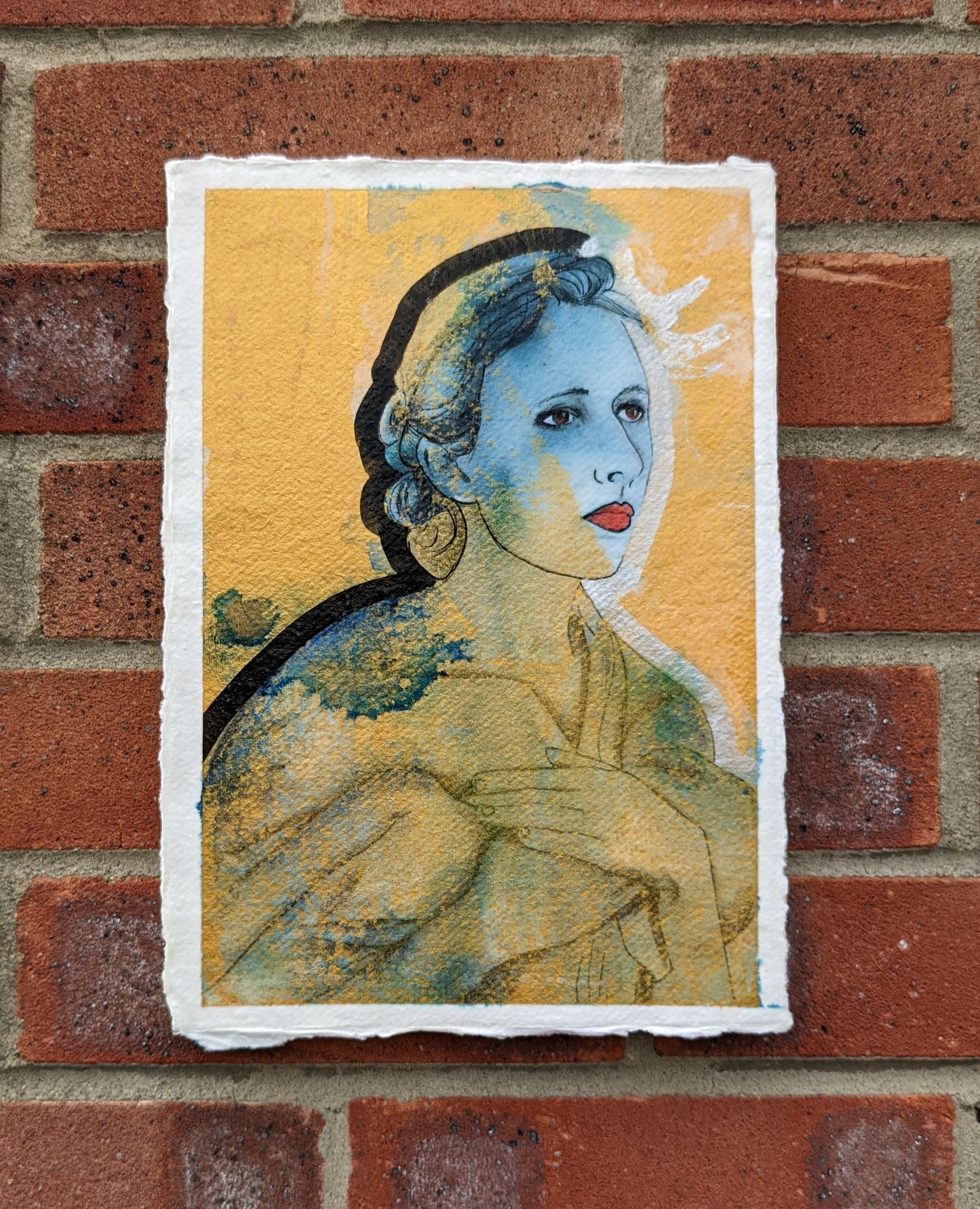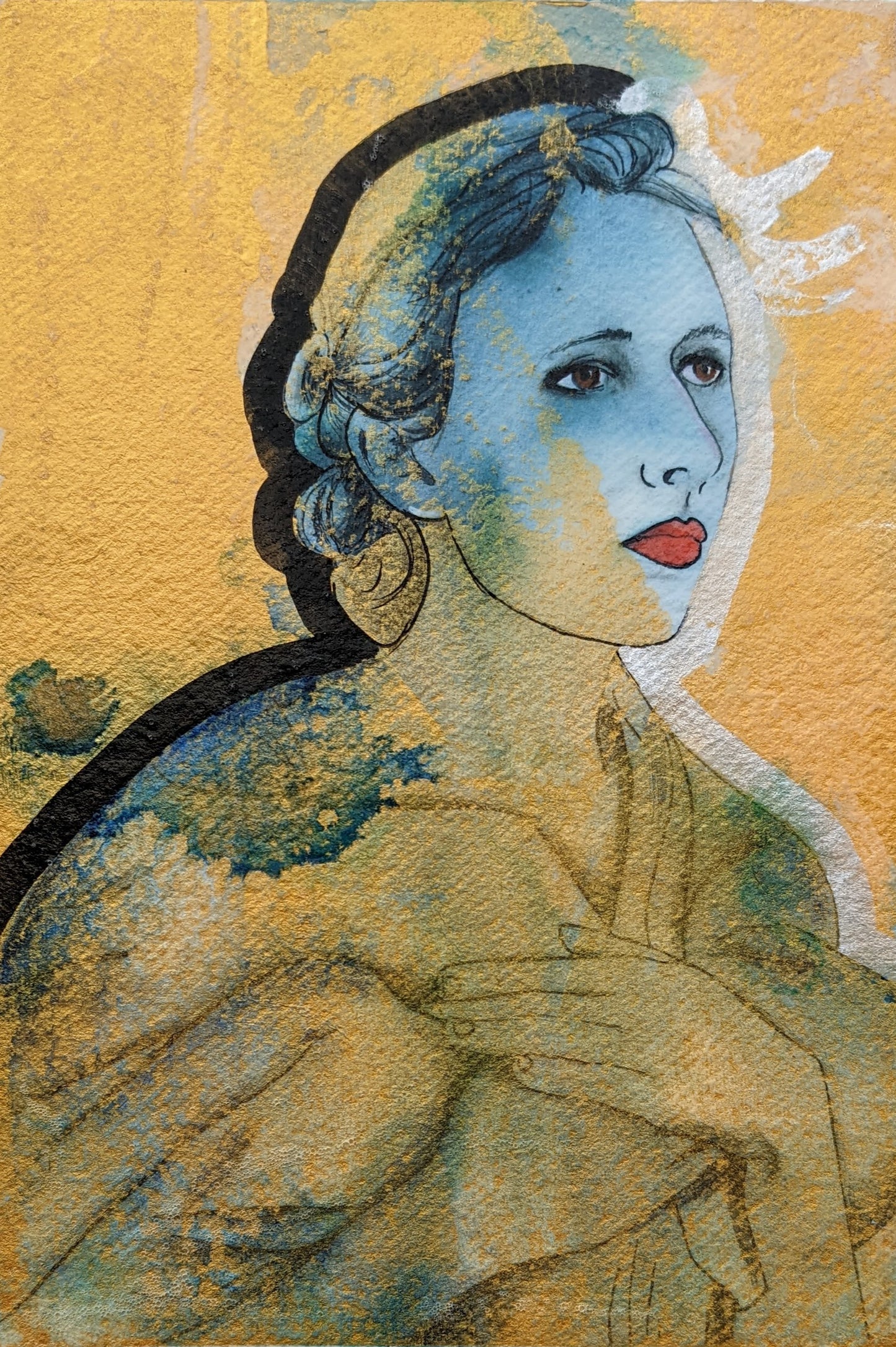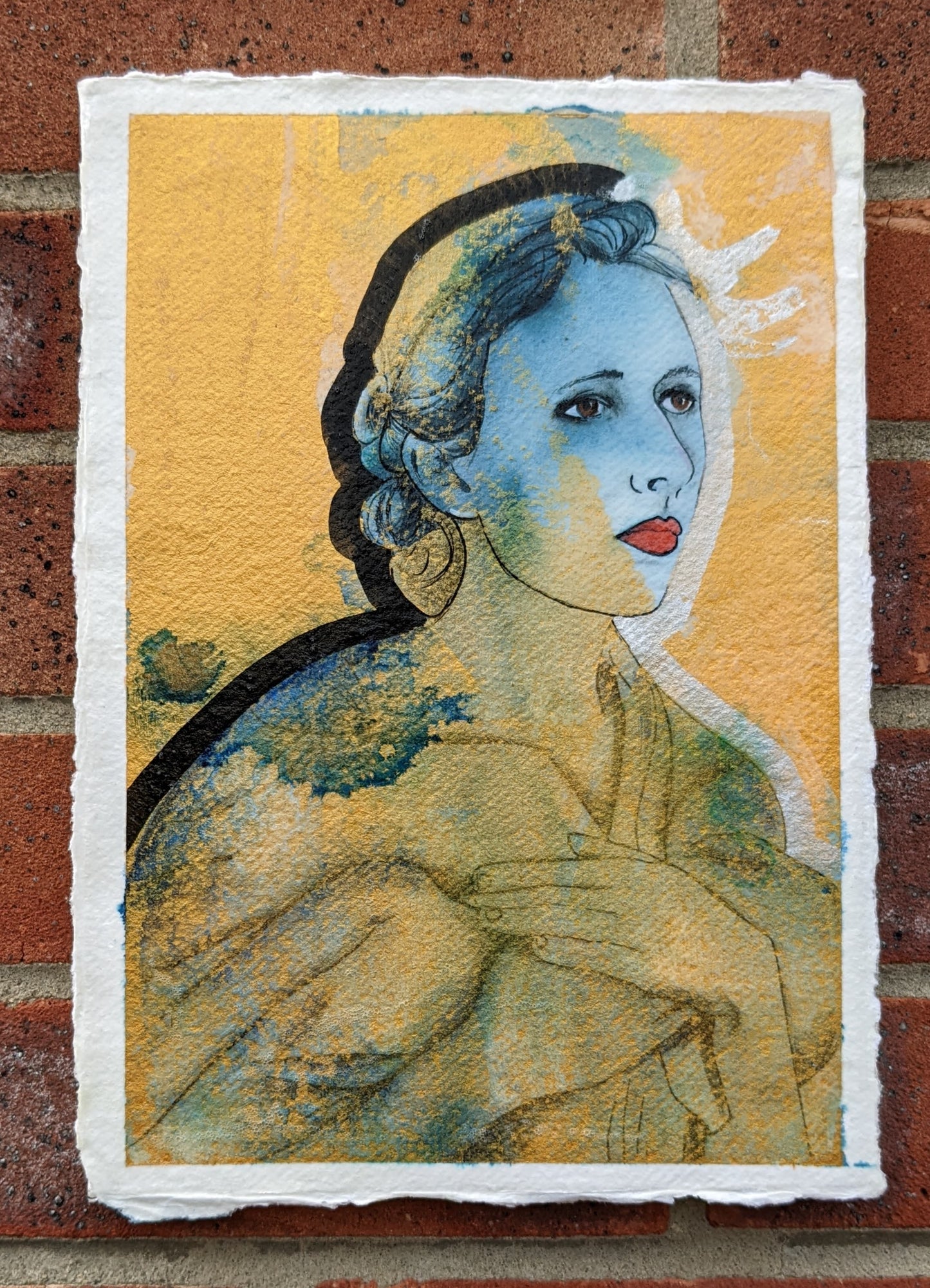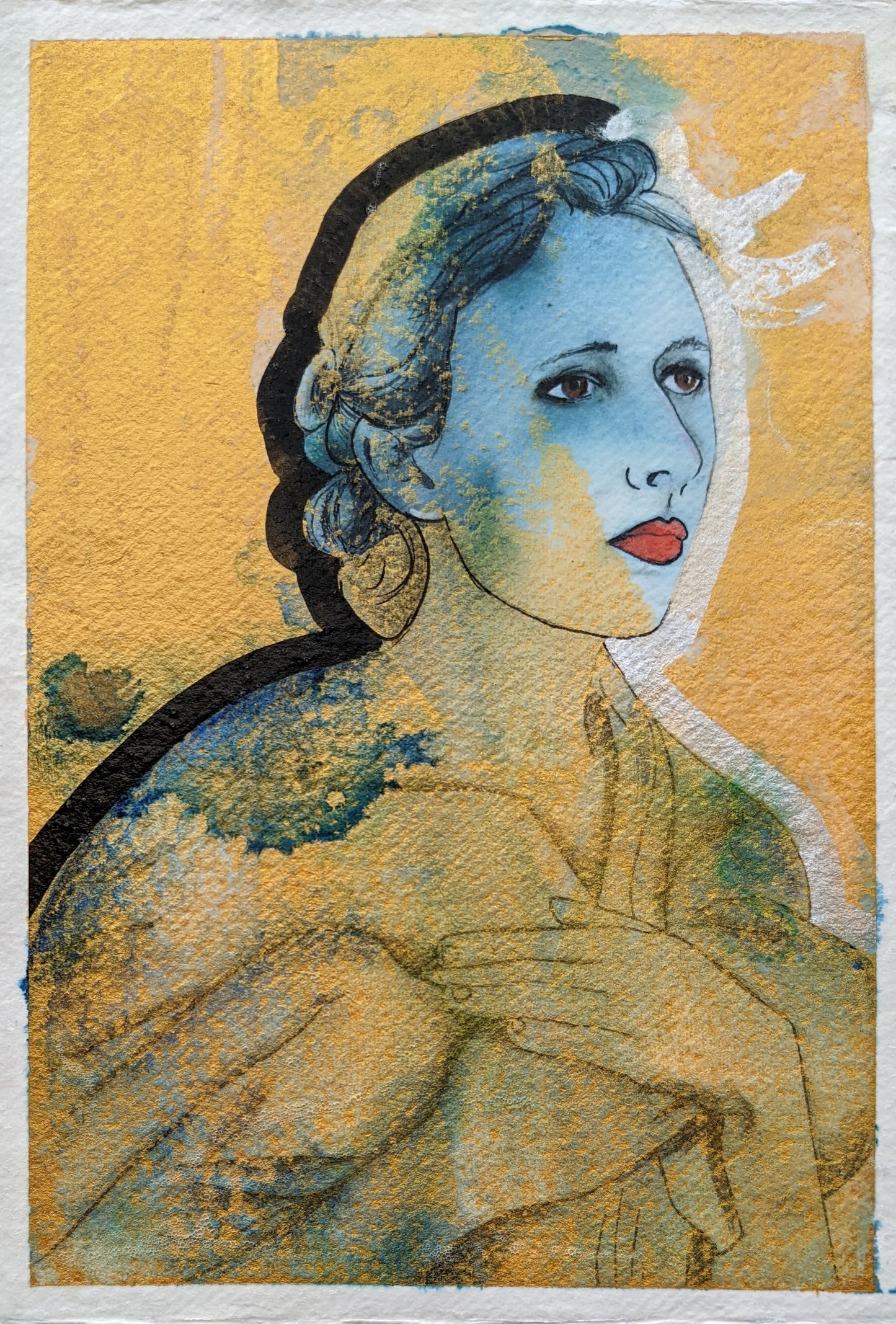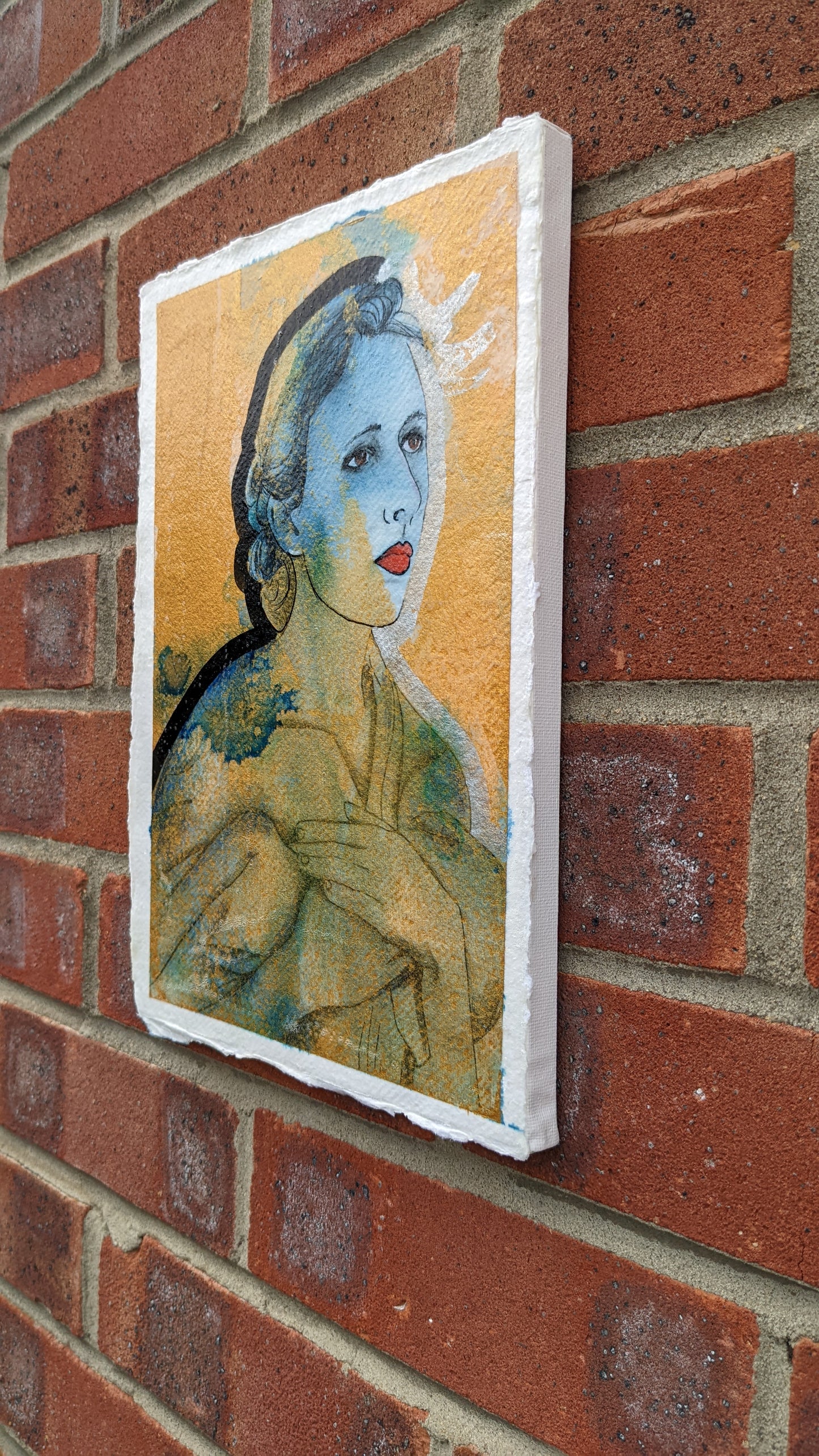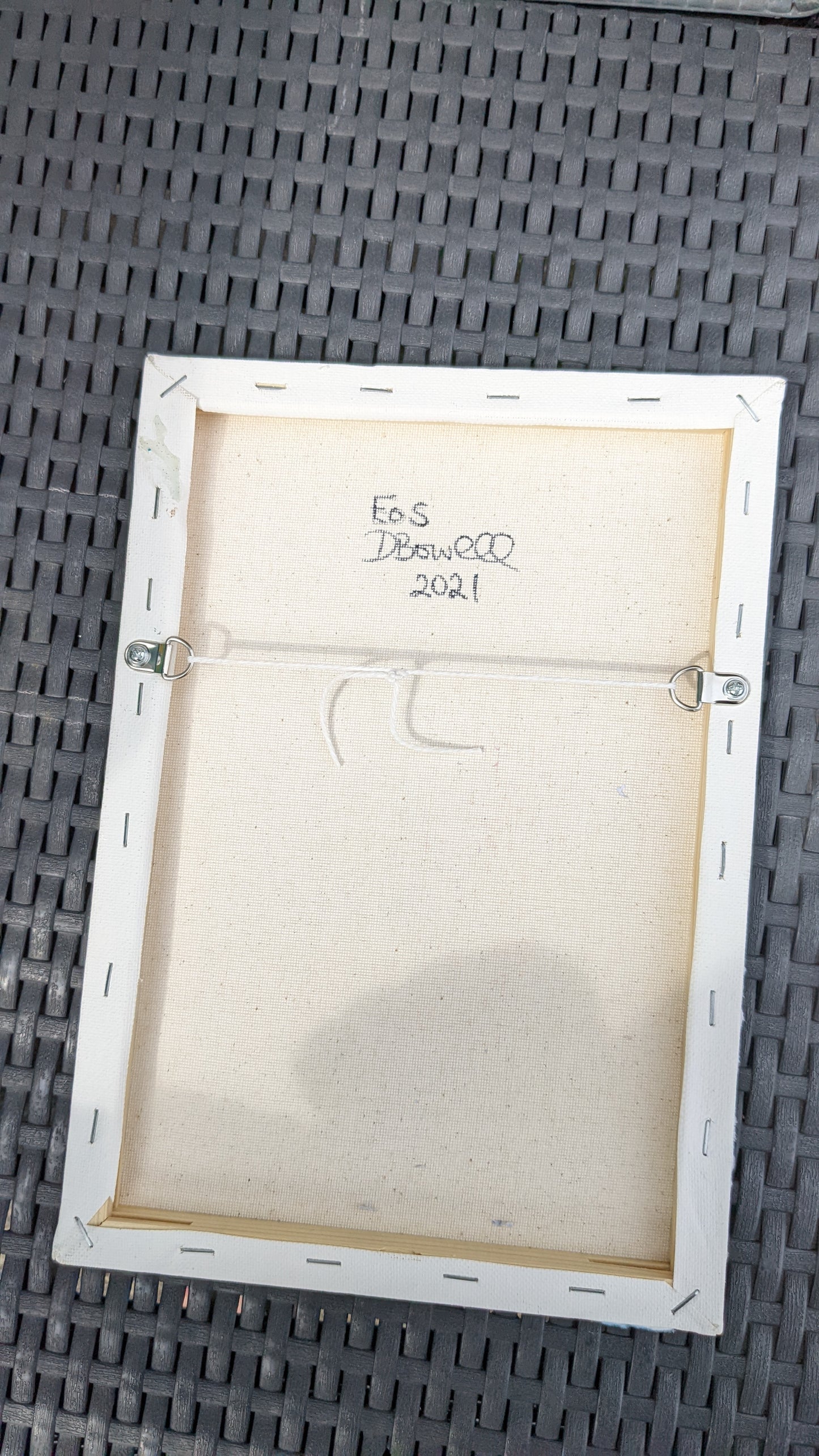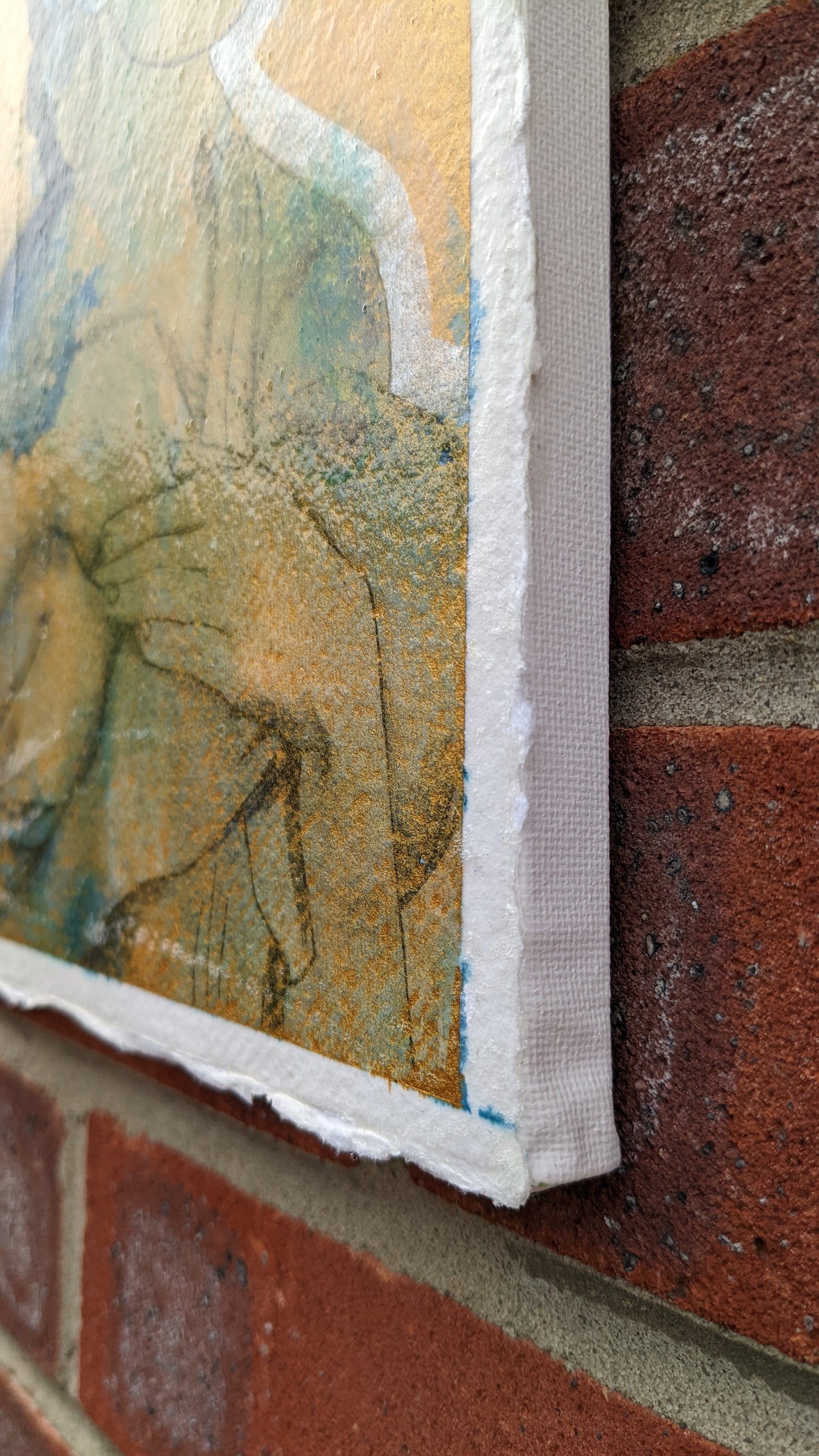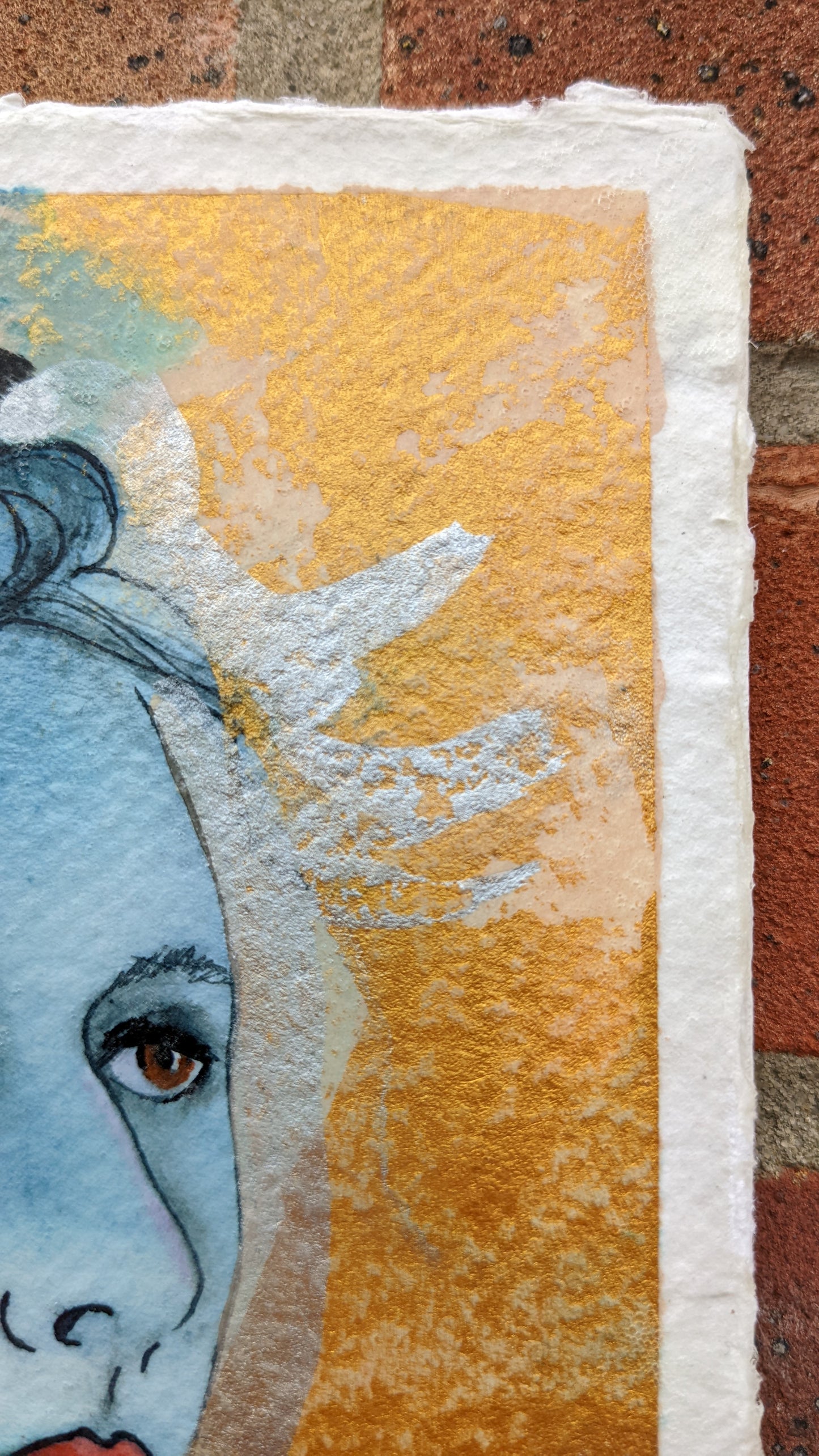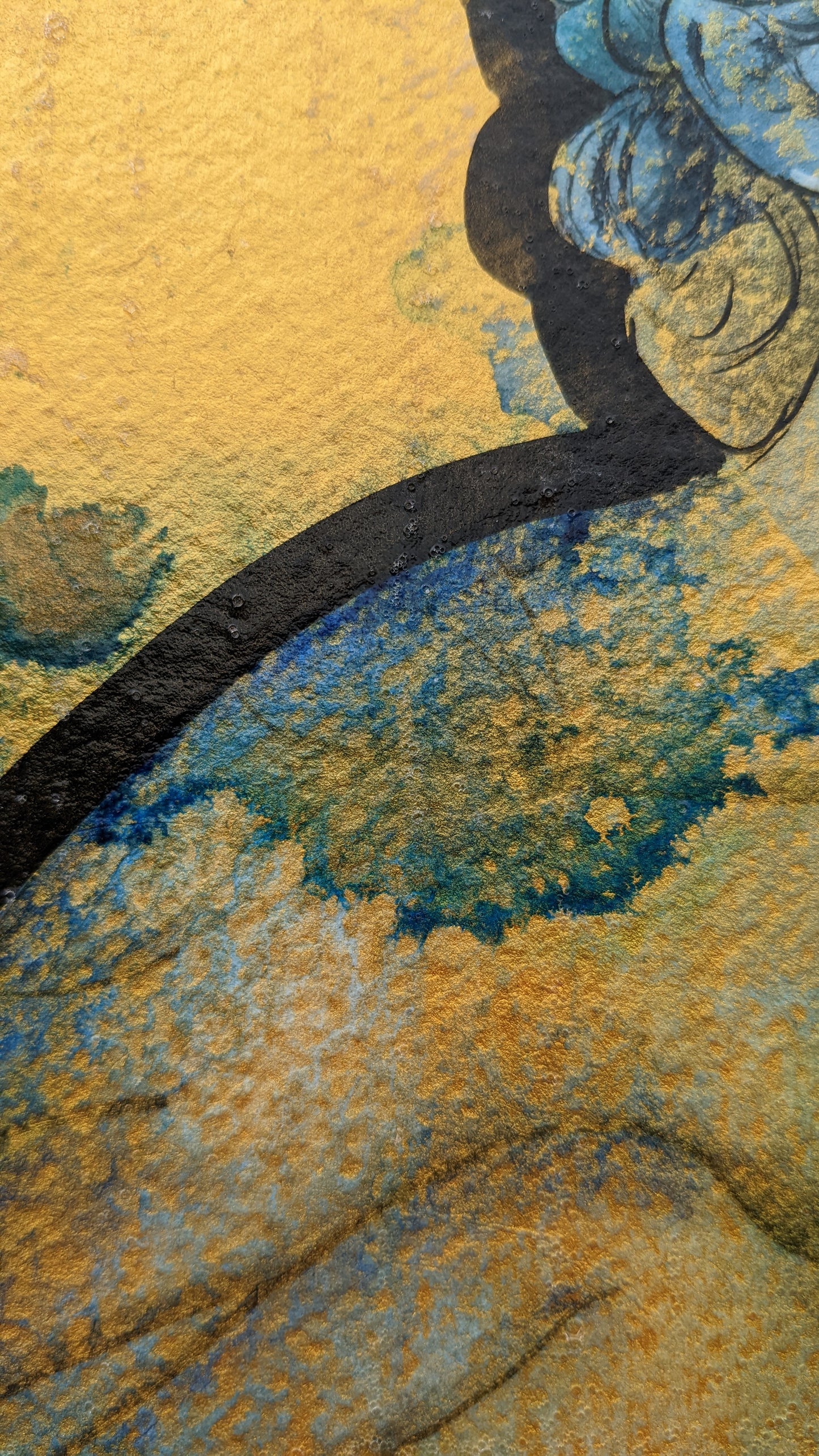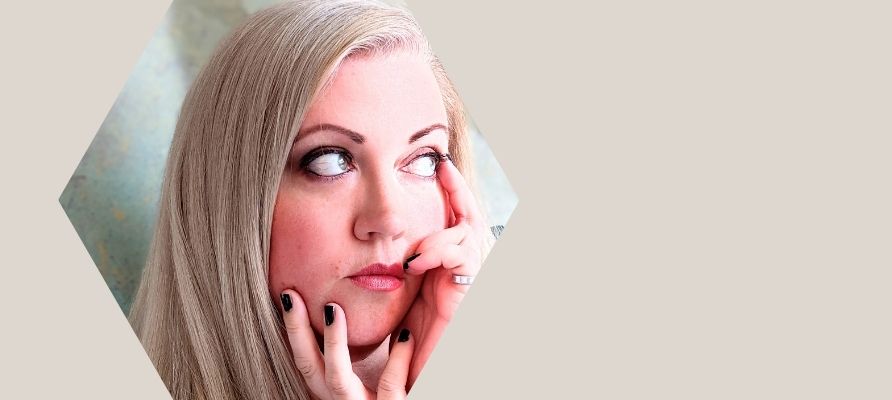 My work is ephemeral feminine expressionism, I am a painter, I work with all paints and mark making mediums, inks to oils. Currently exploring themes of Folklore and mythology, and inner beings.