Den Lille Harfrue - Title piece
Regular price
$129.00 USD
Regular price
Sale price
$129.00 USD
Unit price
per
Sale
Sold out
Share
Den Lille Harfrue. - Title piece.
(The Little Mermaid)
This title piece for the exhibition was created in 2020 and was an attempt to express my feelings about lockdowns and the restrictions of the pandemic.  Being unable to have social contact and also experiencing incredibly vivid and at sometimes quite scary dreams, a lot based underwater a pretty oppressive and restrictive experience.
This piece was the first in the series and really lead onto the other work, the use of inks, watercolours and varnish in many layers really gives the piece an underwater feel creating a poetic narrative to begin the collection. Along with the colours of pale gold and teal, if you allow yourself you can really get lost in that tangle of kelp forest deep beneath the waves. The piece is 30cm x 25cm on canvas board.

Not only did I draw on my own vivid dreams as inspiration for this piece, and this whole collection, I also looked at one of my favourite Fairy Tales as a Child- The Little Mermaid, by Hans Christian Anderson, its original title in danish "Den Lille Harfrue". The tale, far from the Disney version is a violent and very tragic tale of the Mermaid who gave up everything for a pair of horrifically painful legs, only to find her love unrequited.
A3 PRINT AVAILABLE HERE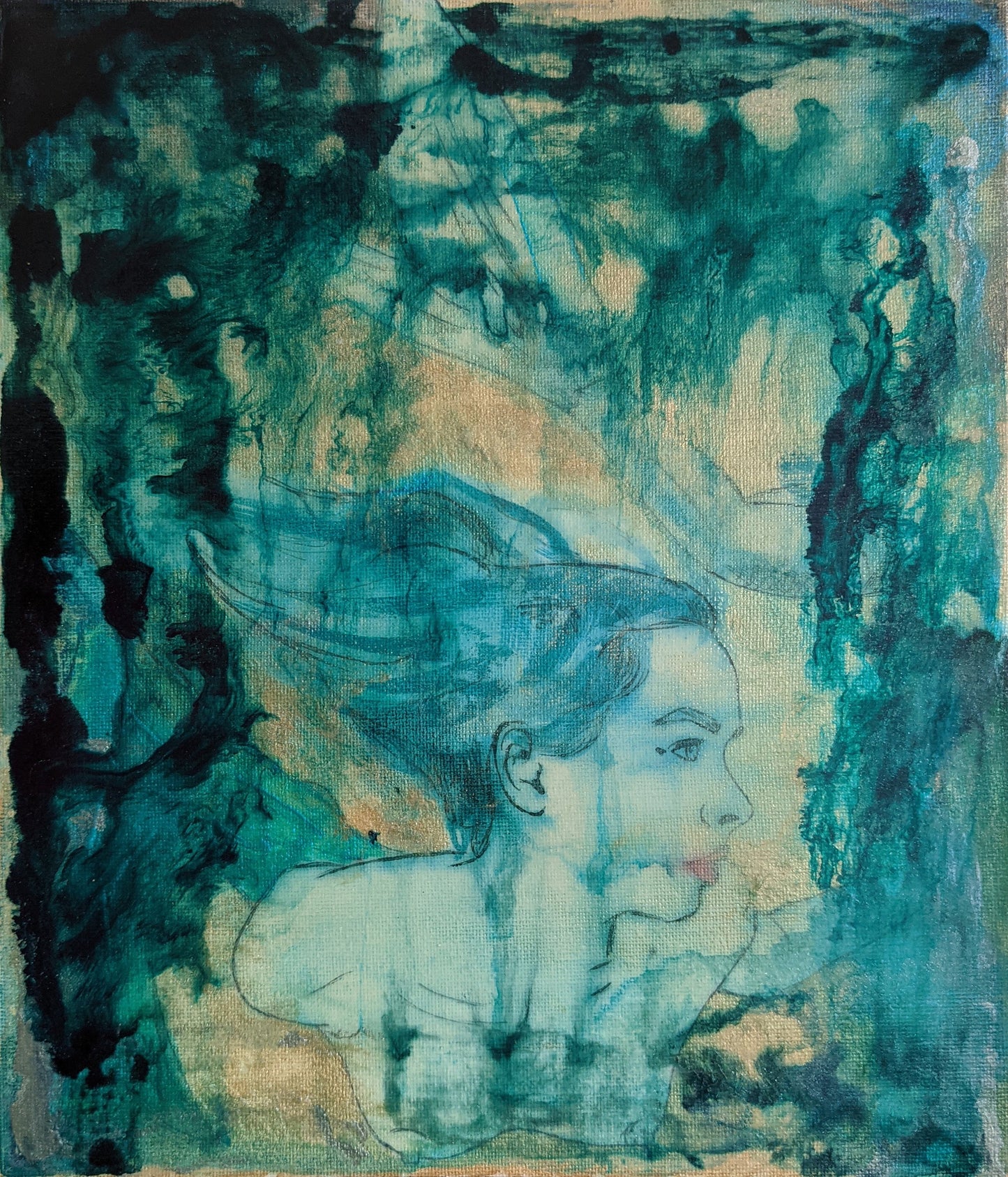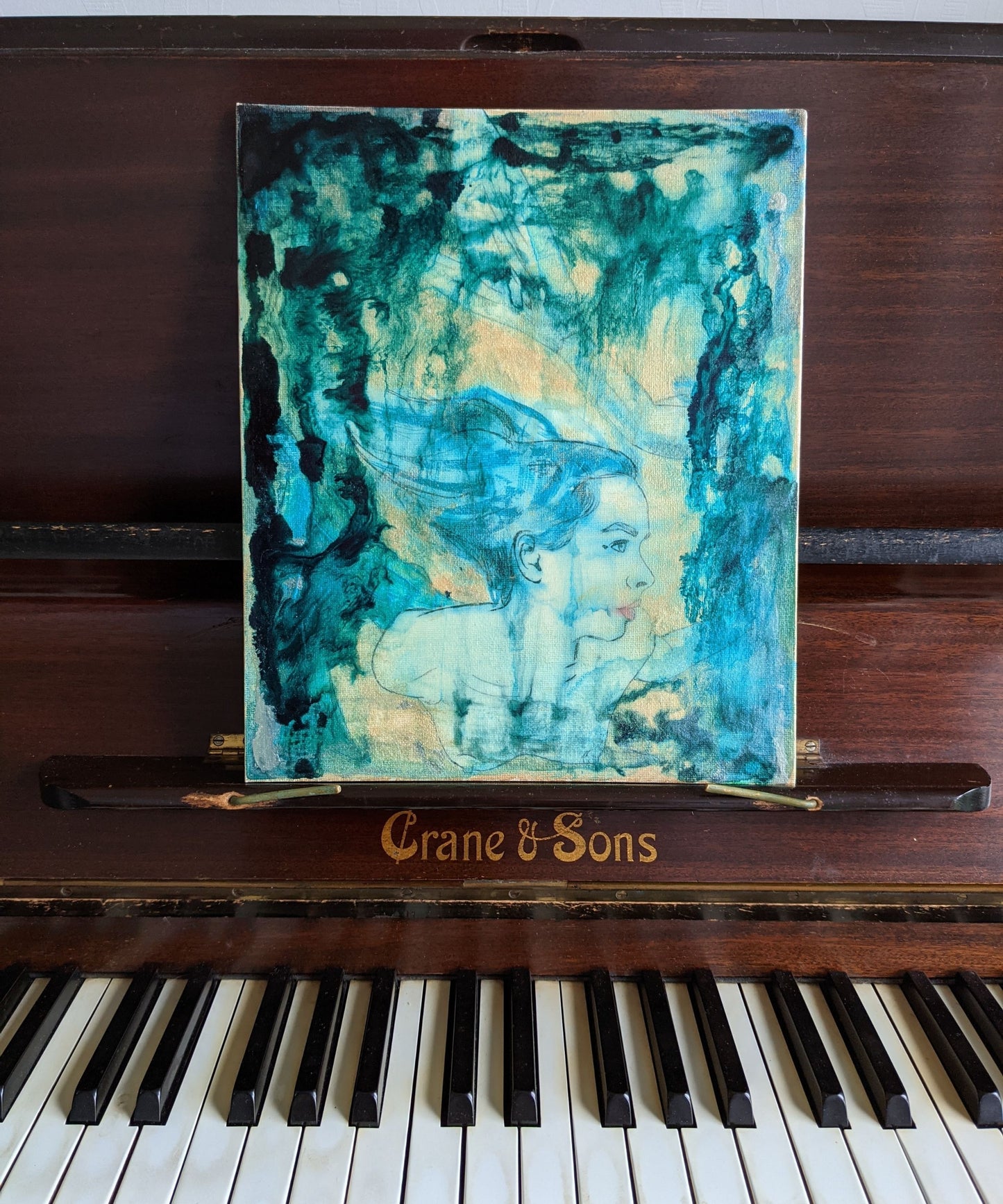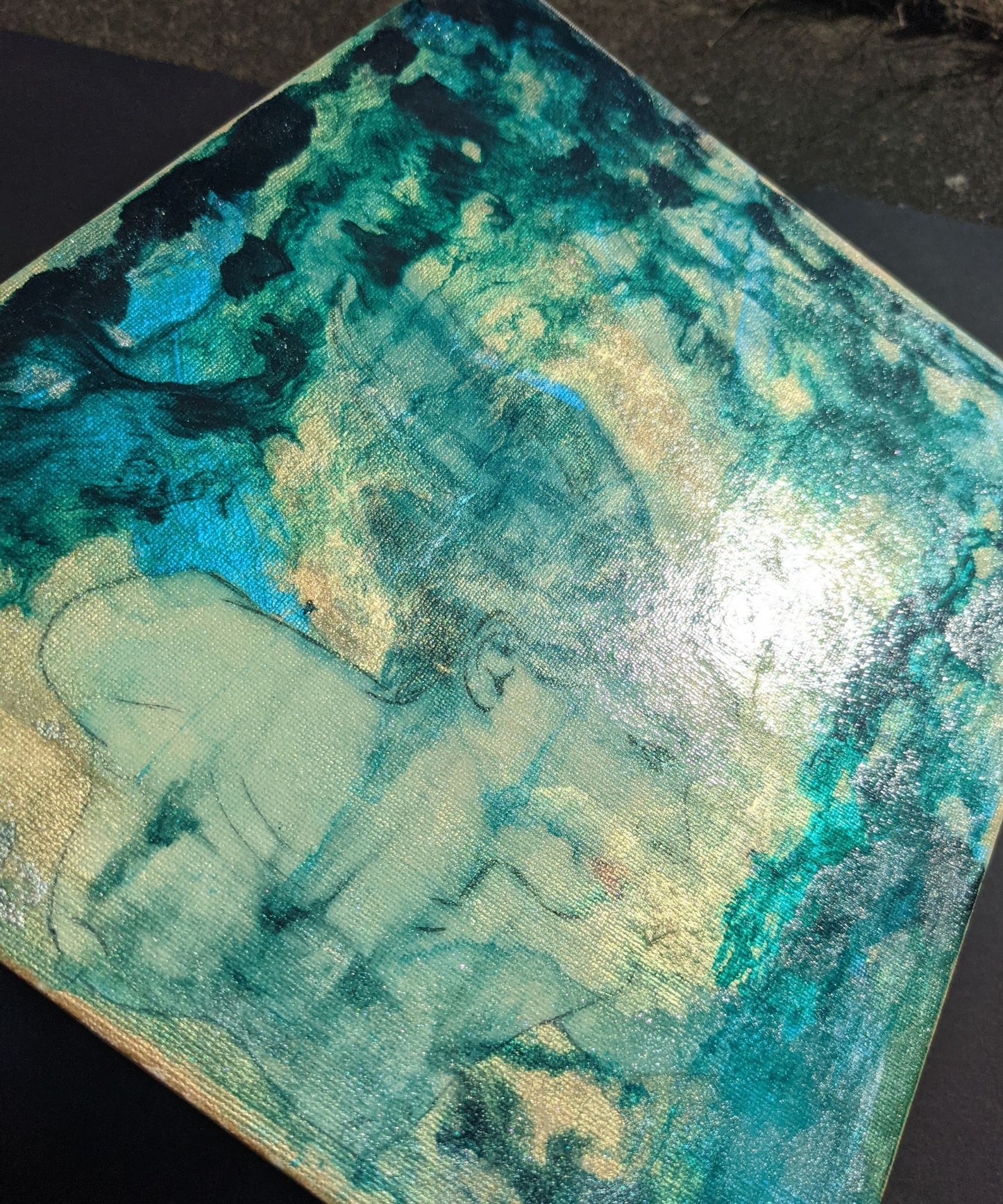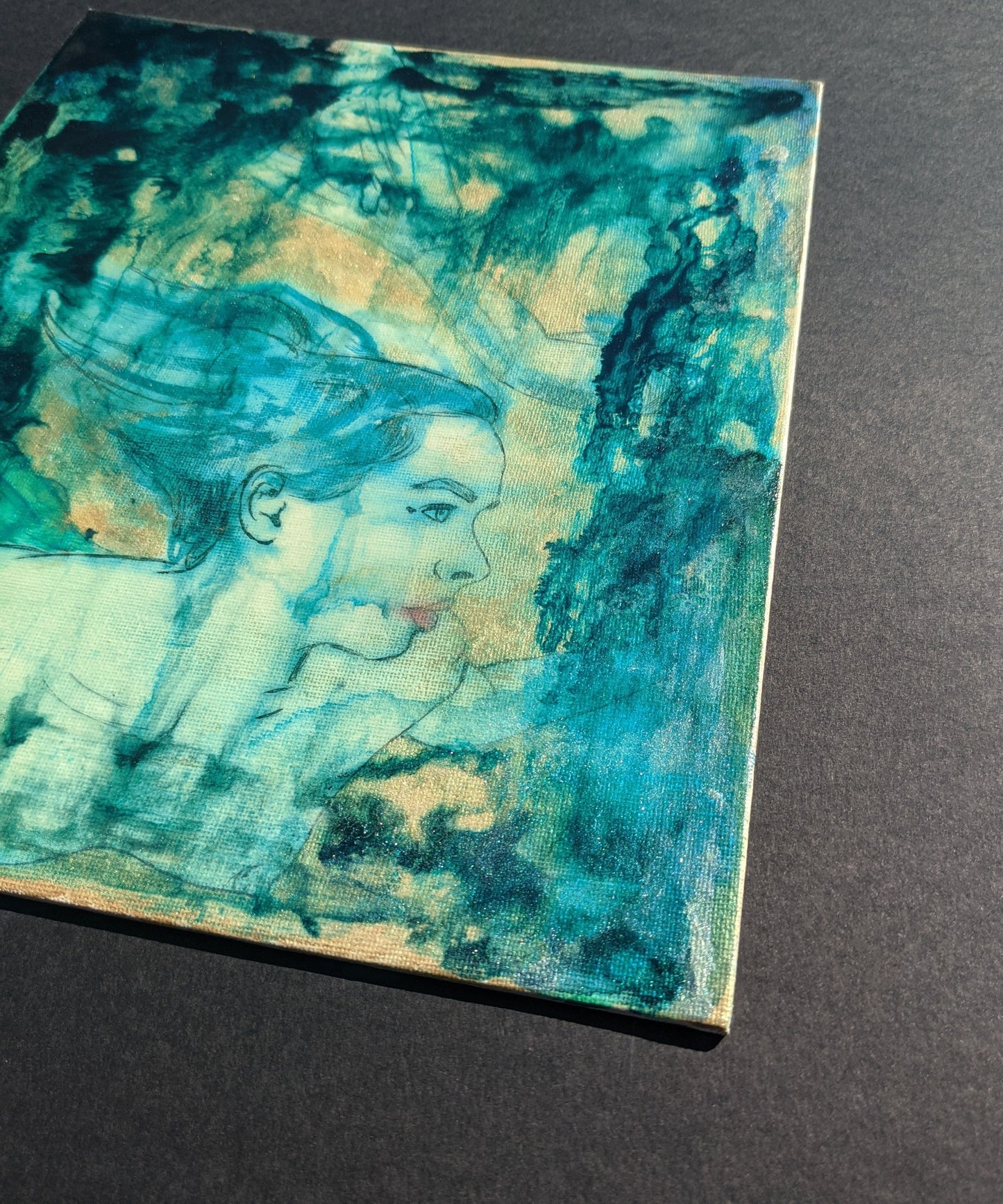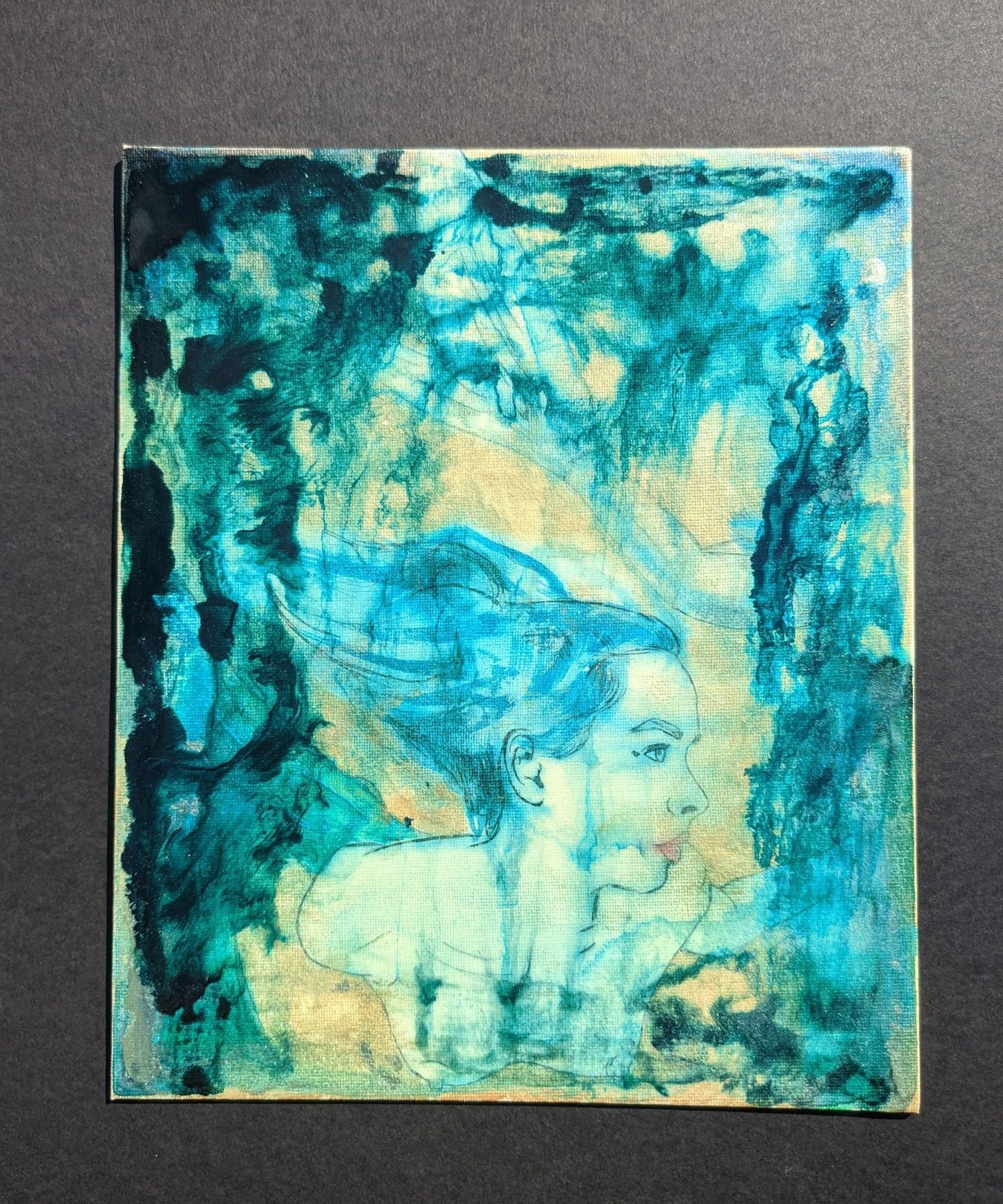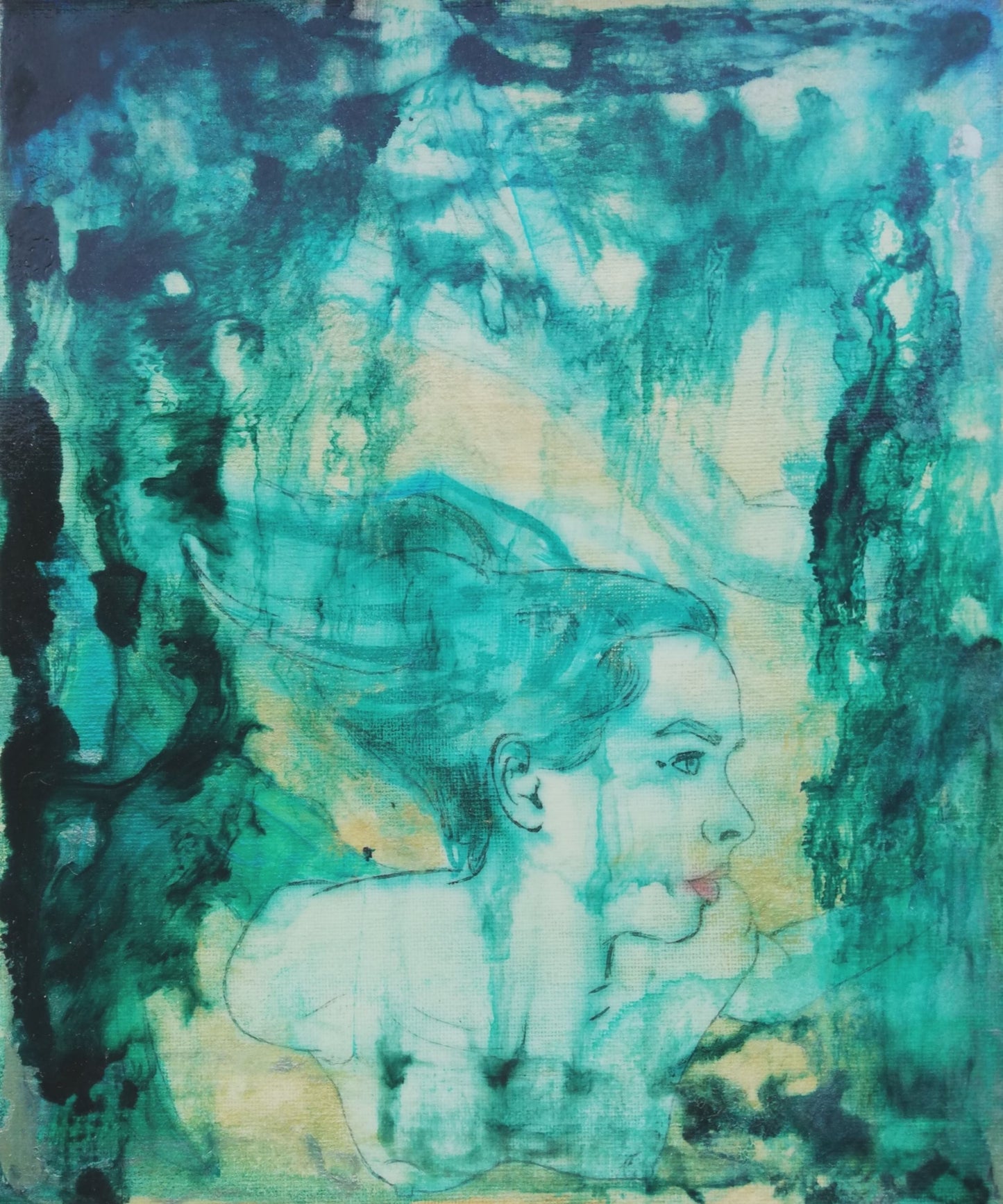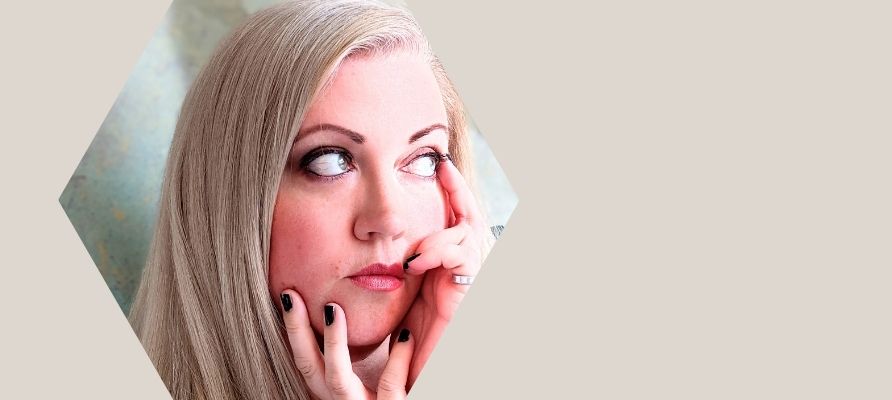 My work is ephemeral feminine expressionism, I am a painter, I work with all paints and mark making mediums, inks to oils. Currently exploring themes of Folklore and mythology, and inner beings.