Macha
Regular price
$257.00 USD
Regular price
Sale price
$257.00 USD
Unit price
per
Sale
Sold out
Share
Macha, An original painting by Middlesbrough artist Dianne Bowell. 
MACHA, an Irish fertility Goddess. 
The king of Ulster was said to have forced MACHA to race against his horses while she was heavily pregnant. Despite being pregnant, she won the race and then cursed the men of Ulster to feel the pain of labor every time they went to war. 
She is sometimes counted as one of the three faces of The Morrigan. 
This ink and watercolour painting, with acrylic and is created on thick handmade Khadi paper, the edges of the paper are rough and not straight, illustrating its handmade nature. The piece is then mounted onto a canvas, this can be hung as it is, or framed. 

The inks and watercolours are worked into with water sprays and brushes, and overlaid with acrylic paint, and gold leaf the image is built up in layers.
This Original painting size is 21x29cm, created on handmade khadi paper and then permanently mounted on stretched canvas and ready to hang.  
As always this original painting comes with a hand written, wax sealed parchment for authenticity.
Please message me if you have any questions about the piece.
One of a Kind, This artwork is sold unframed.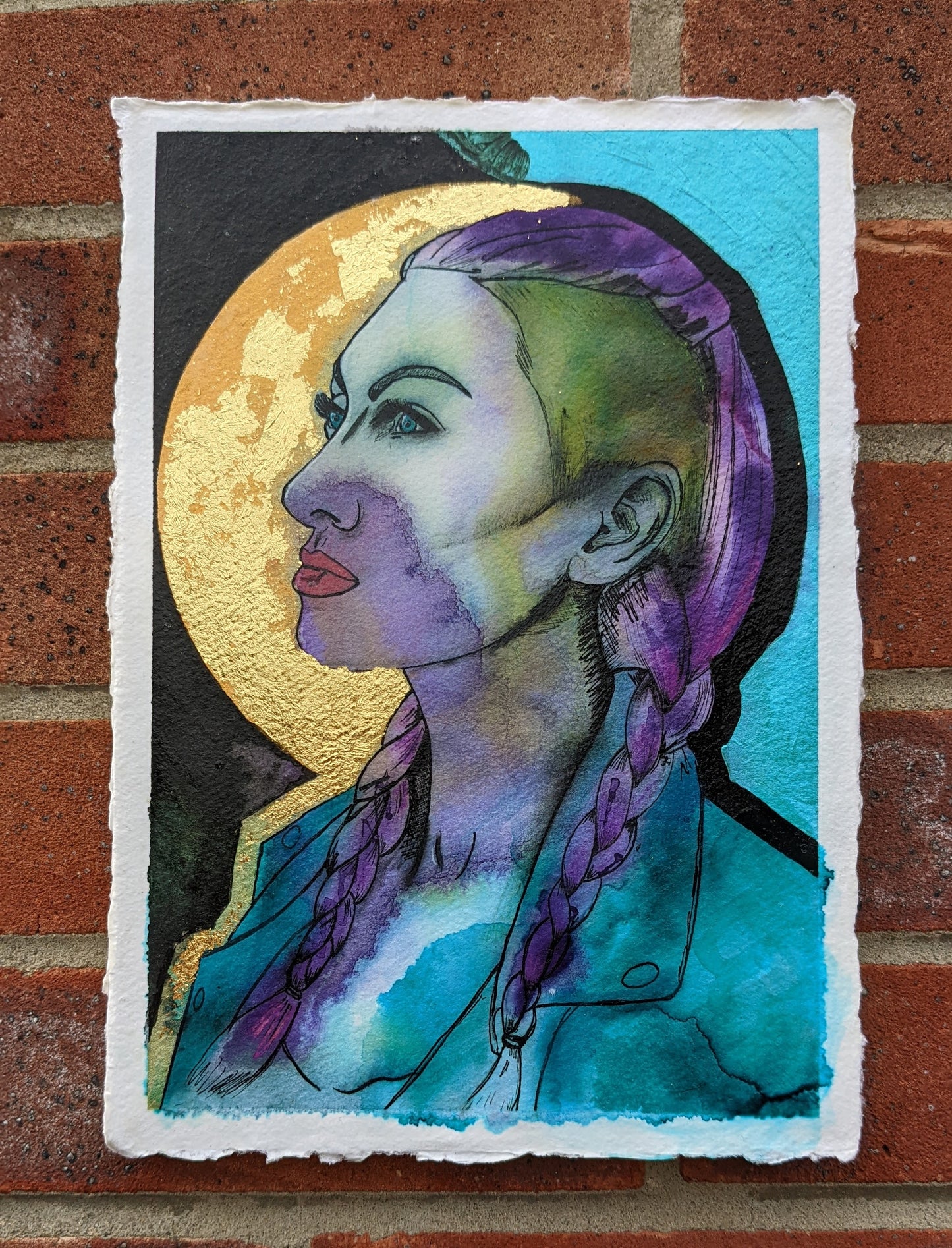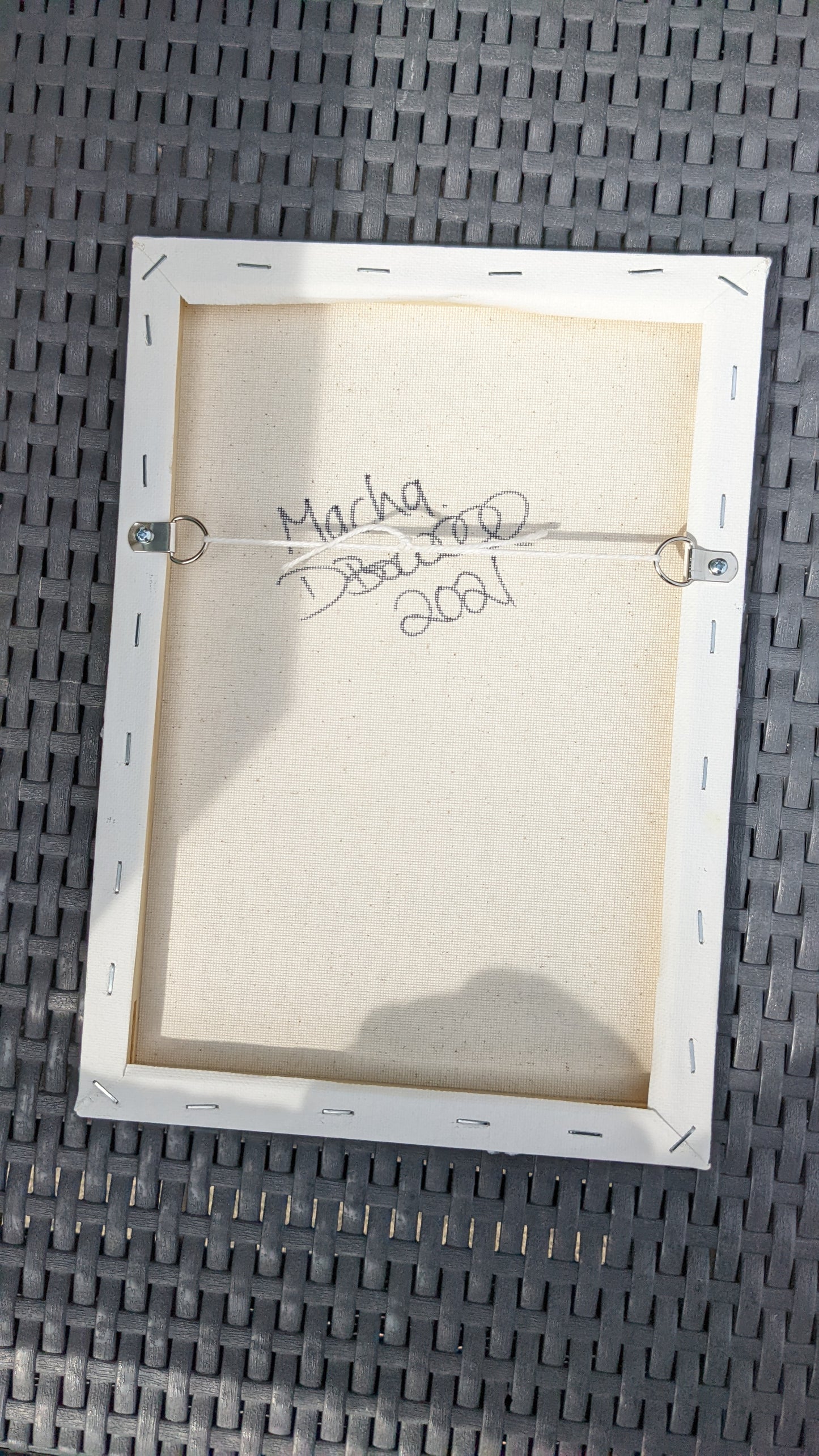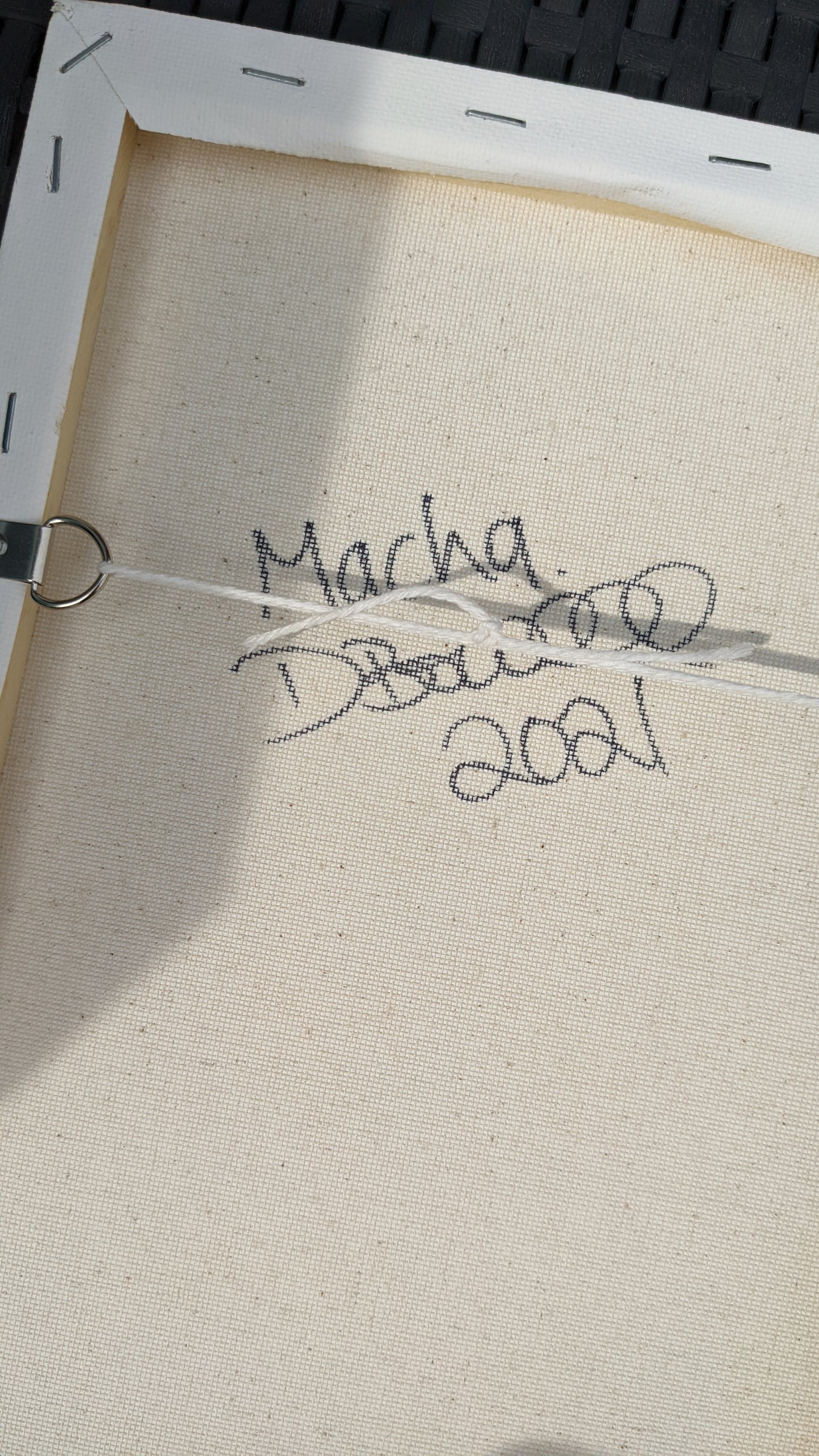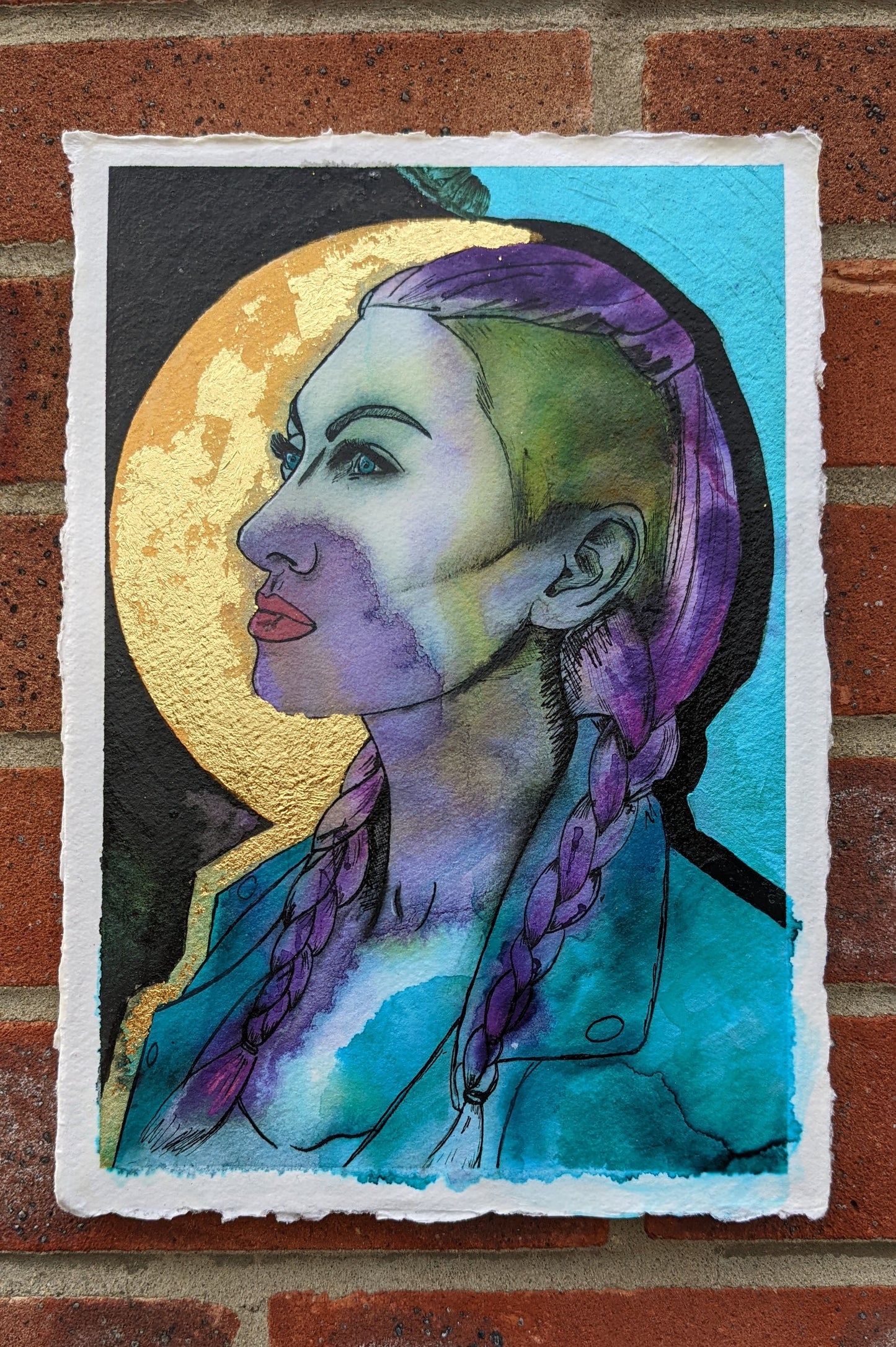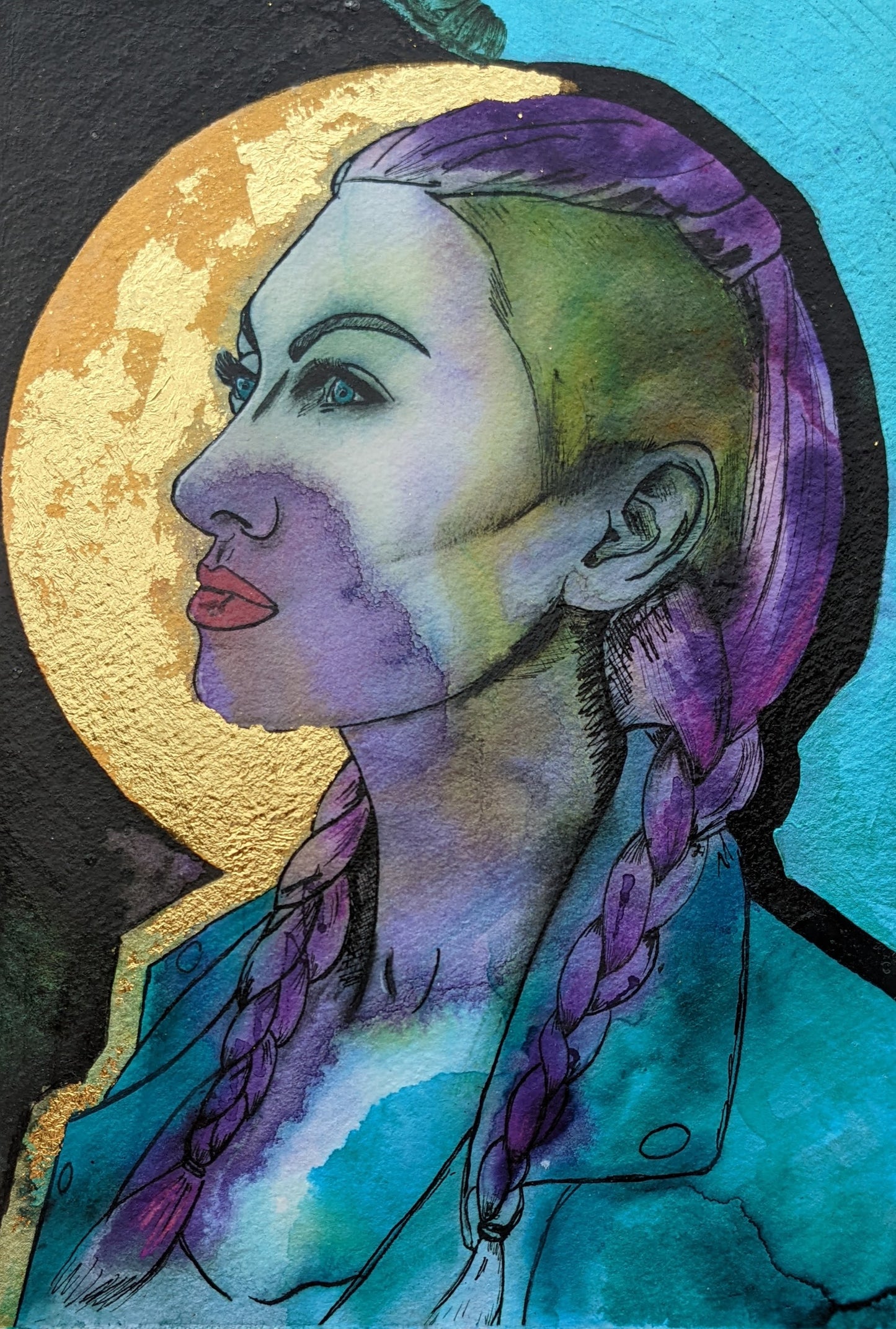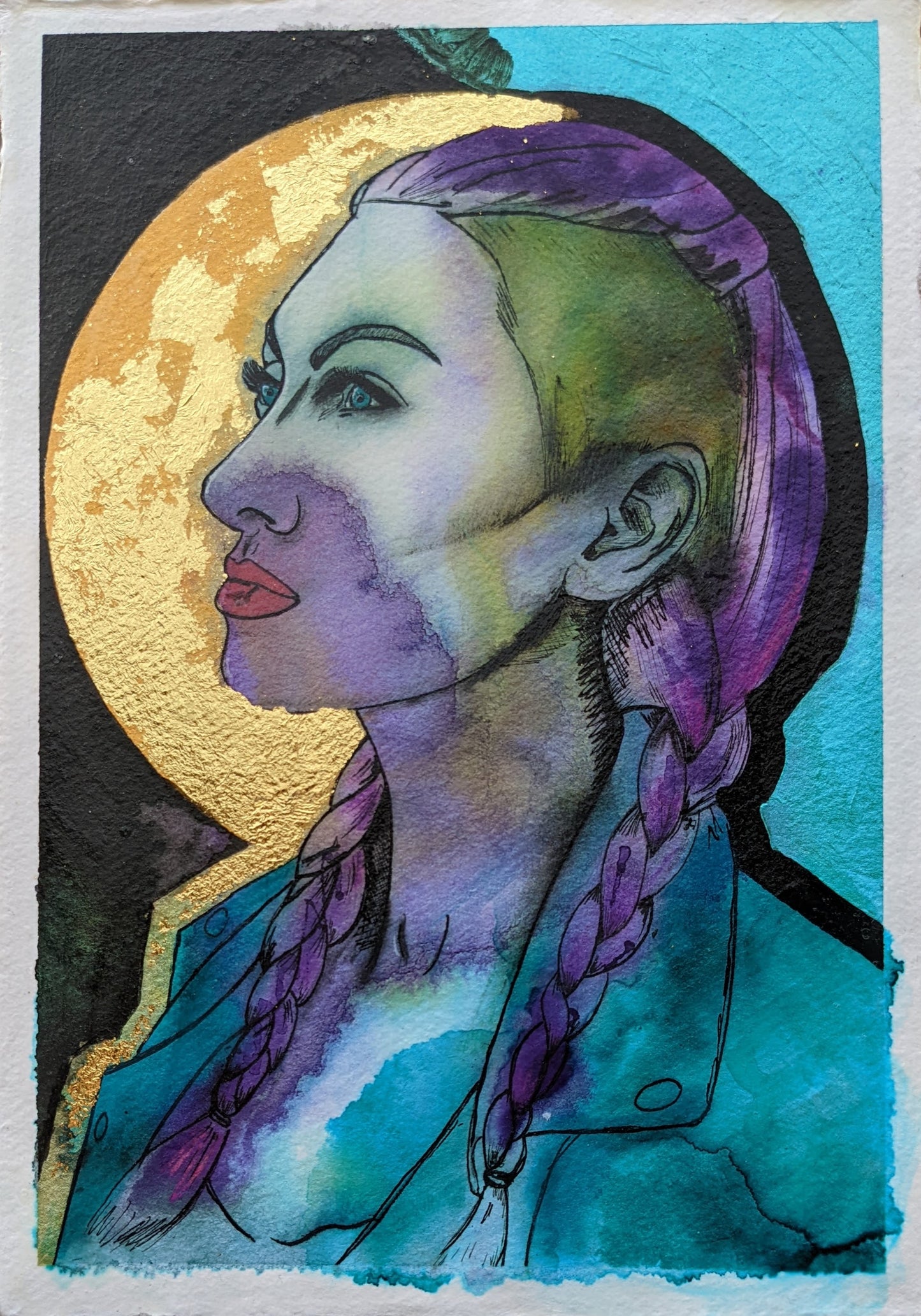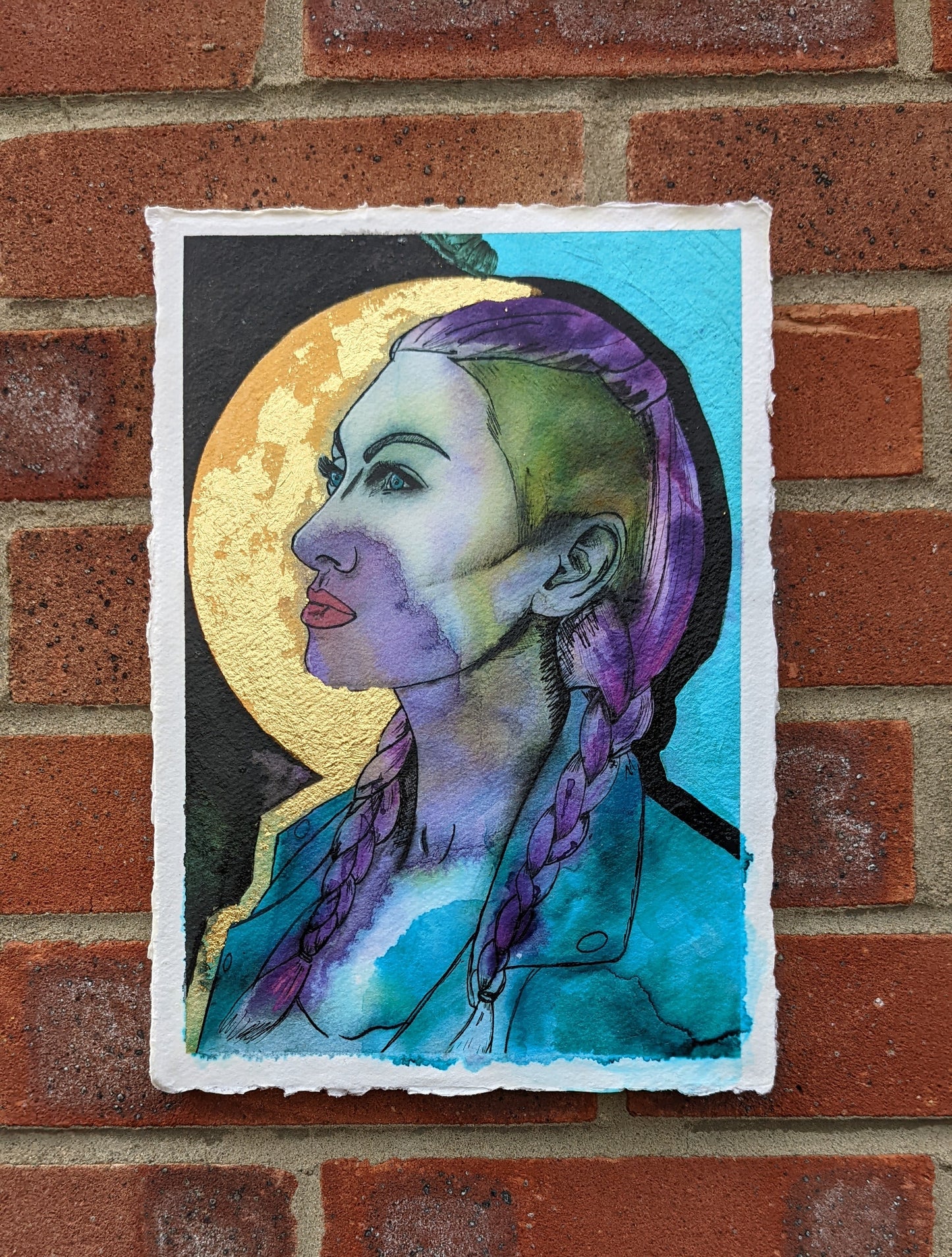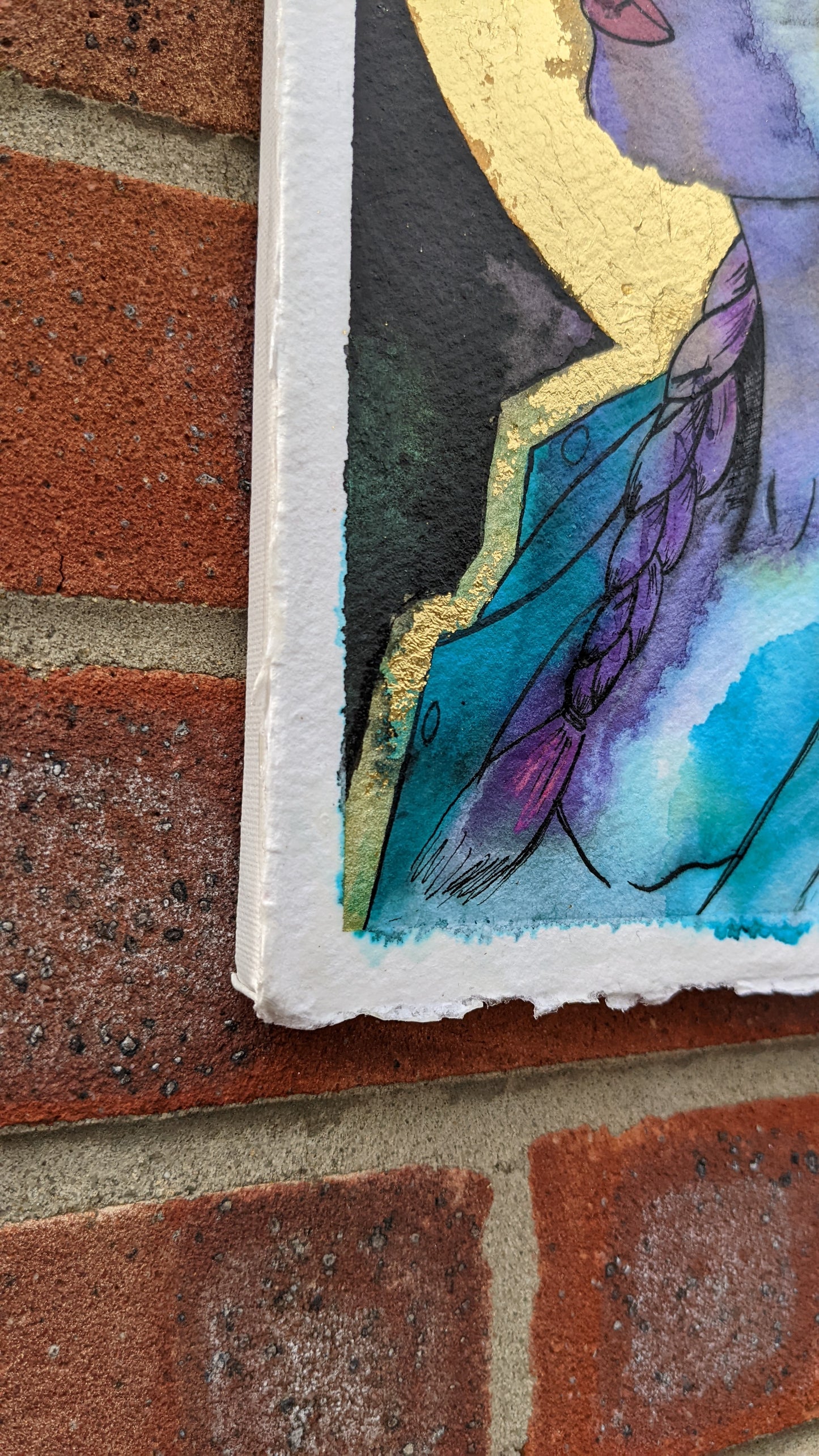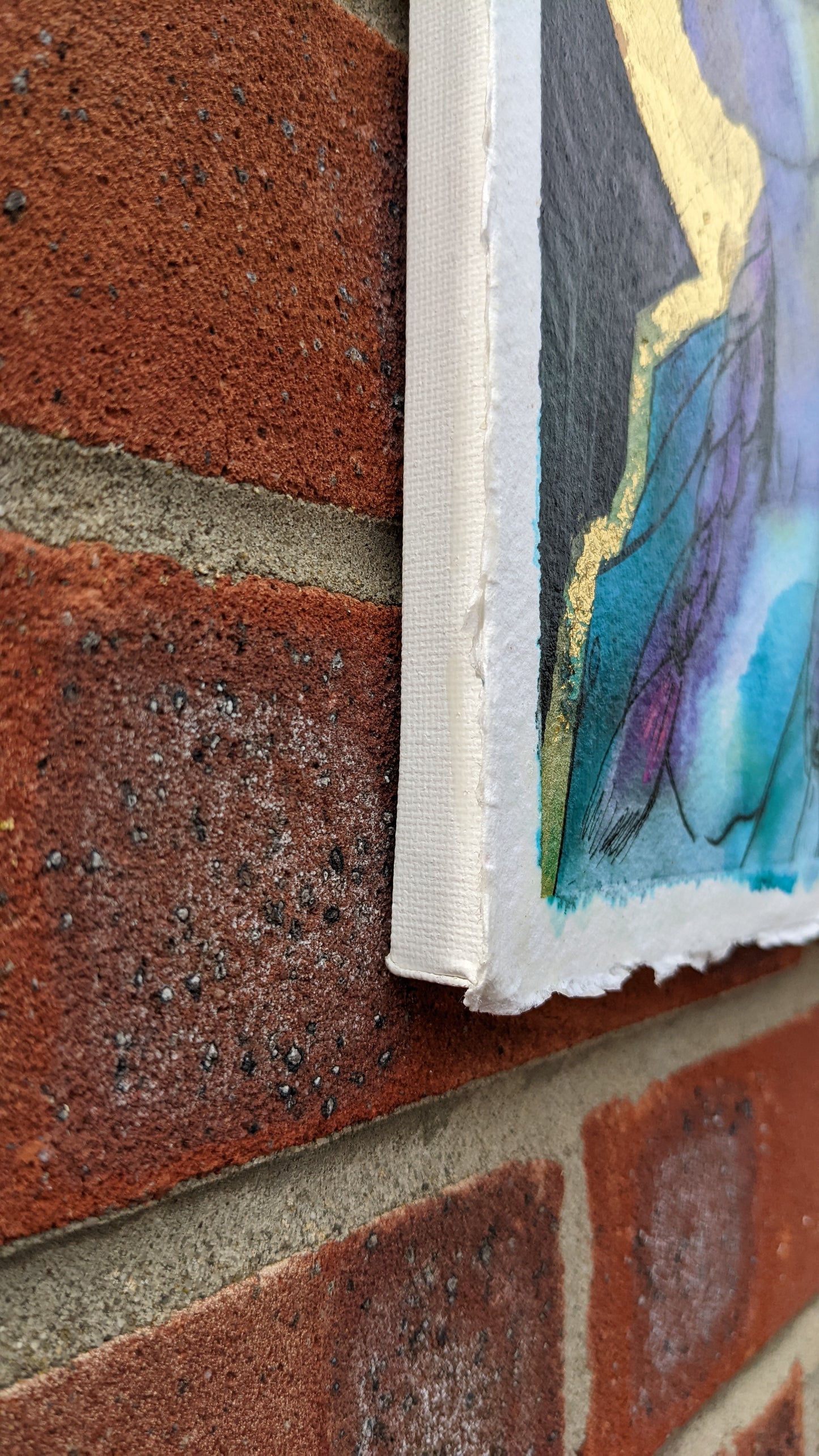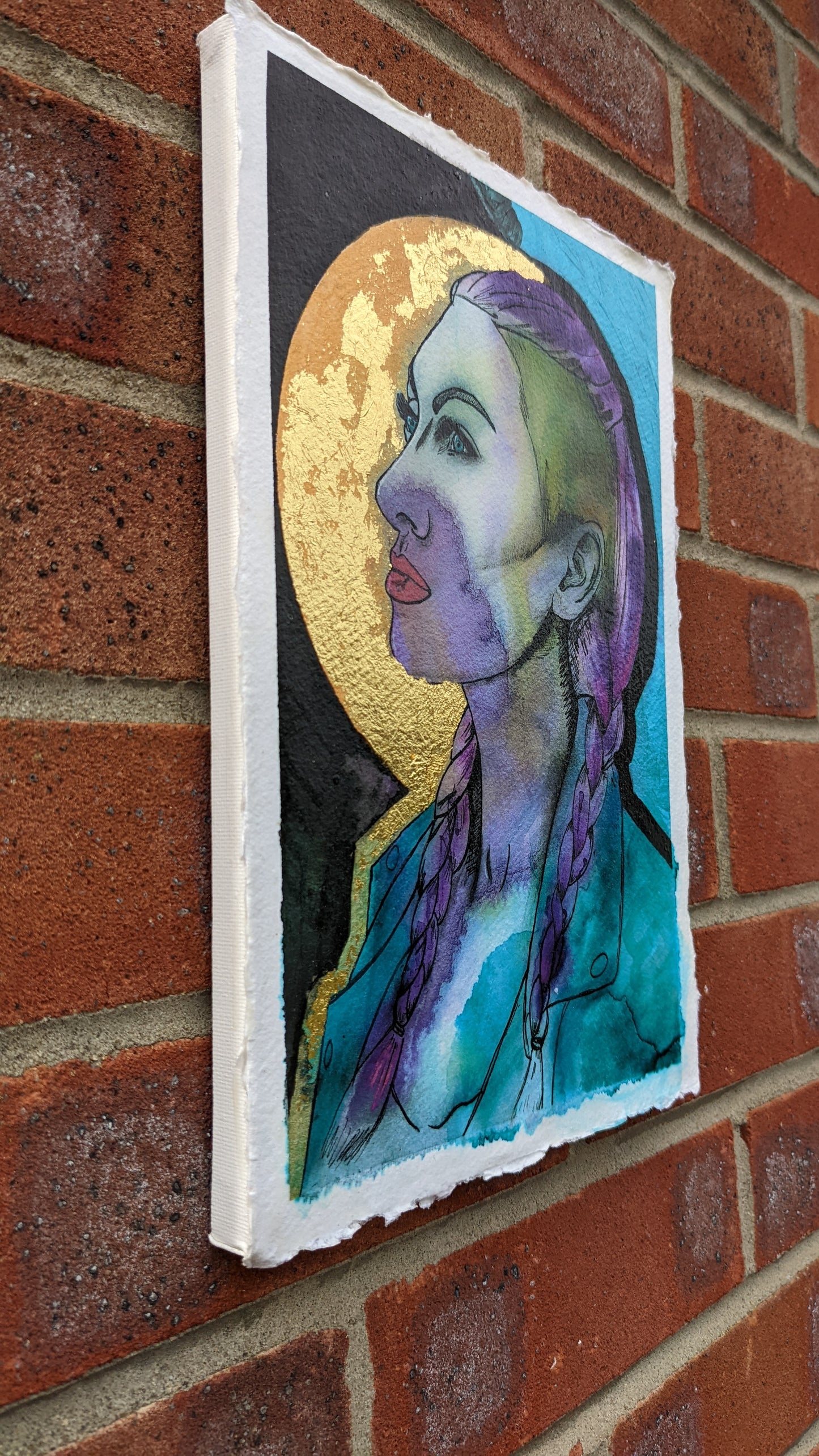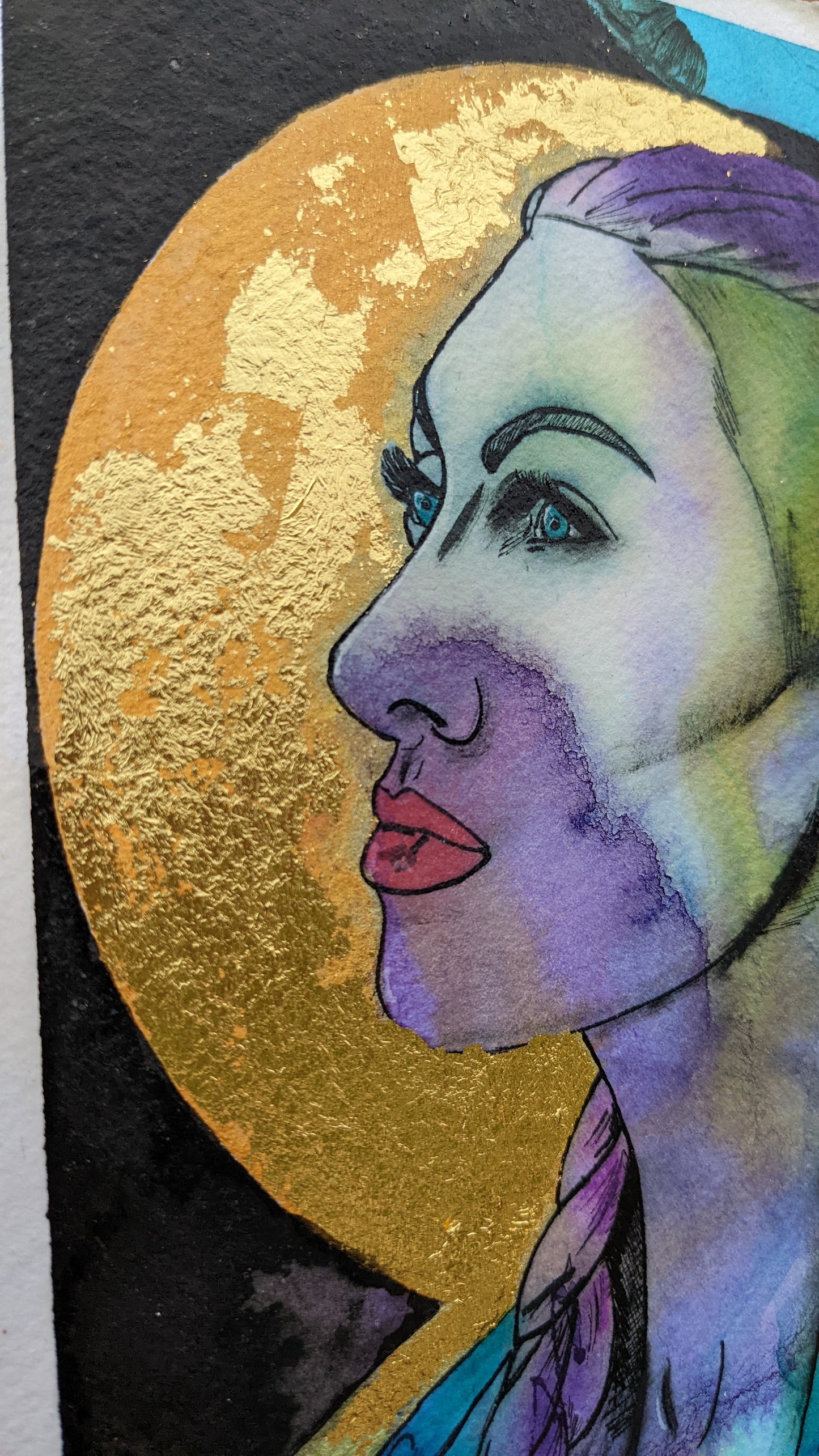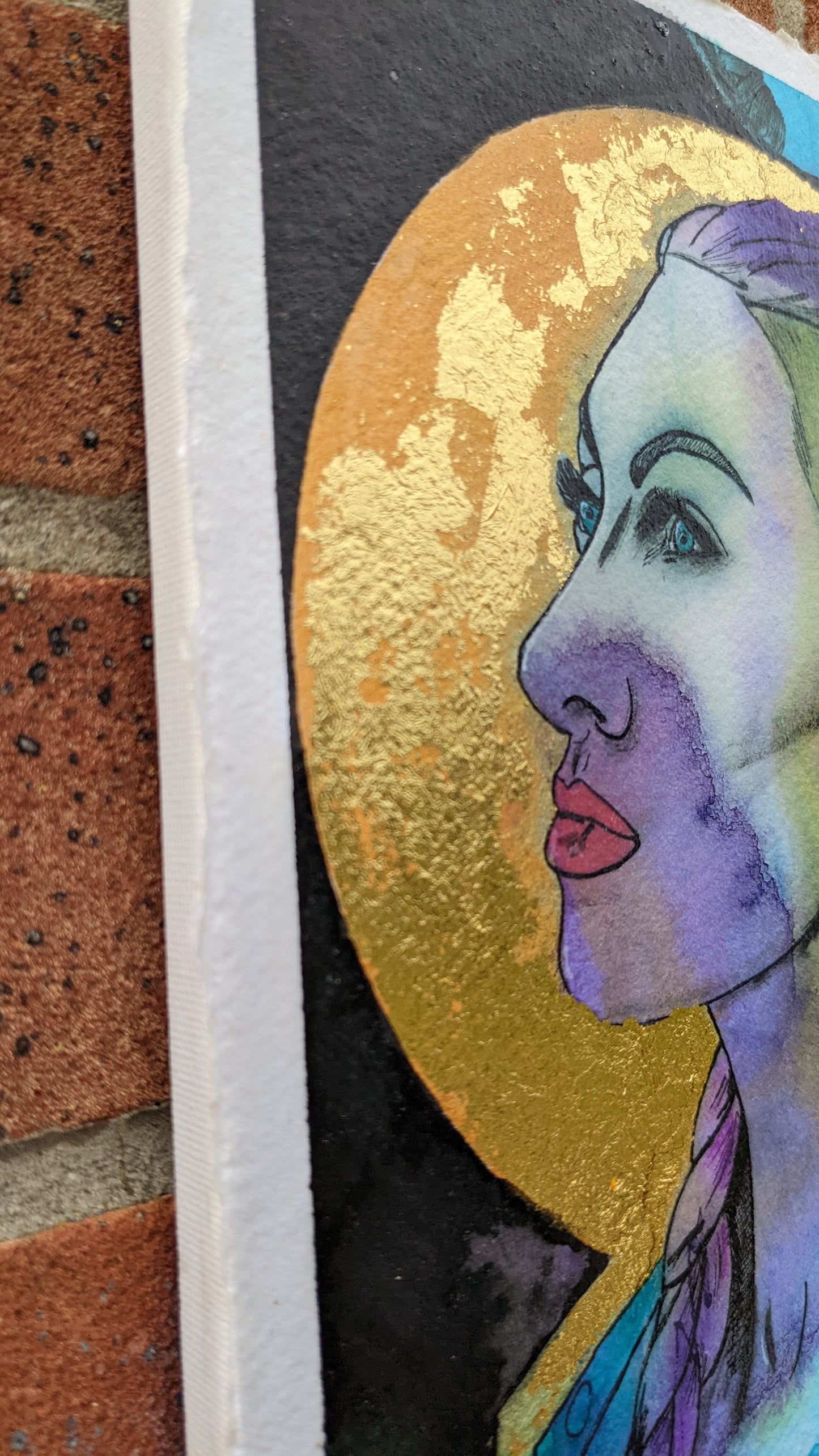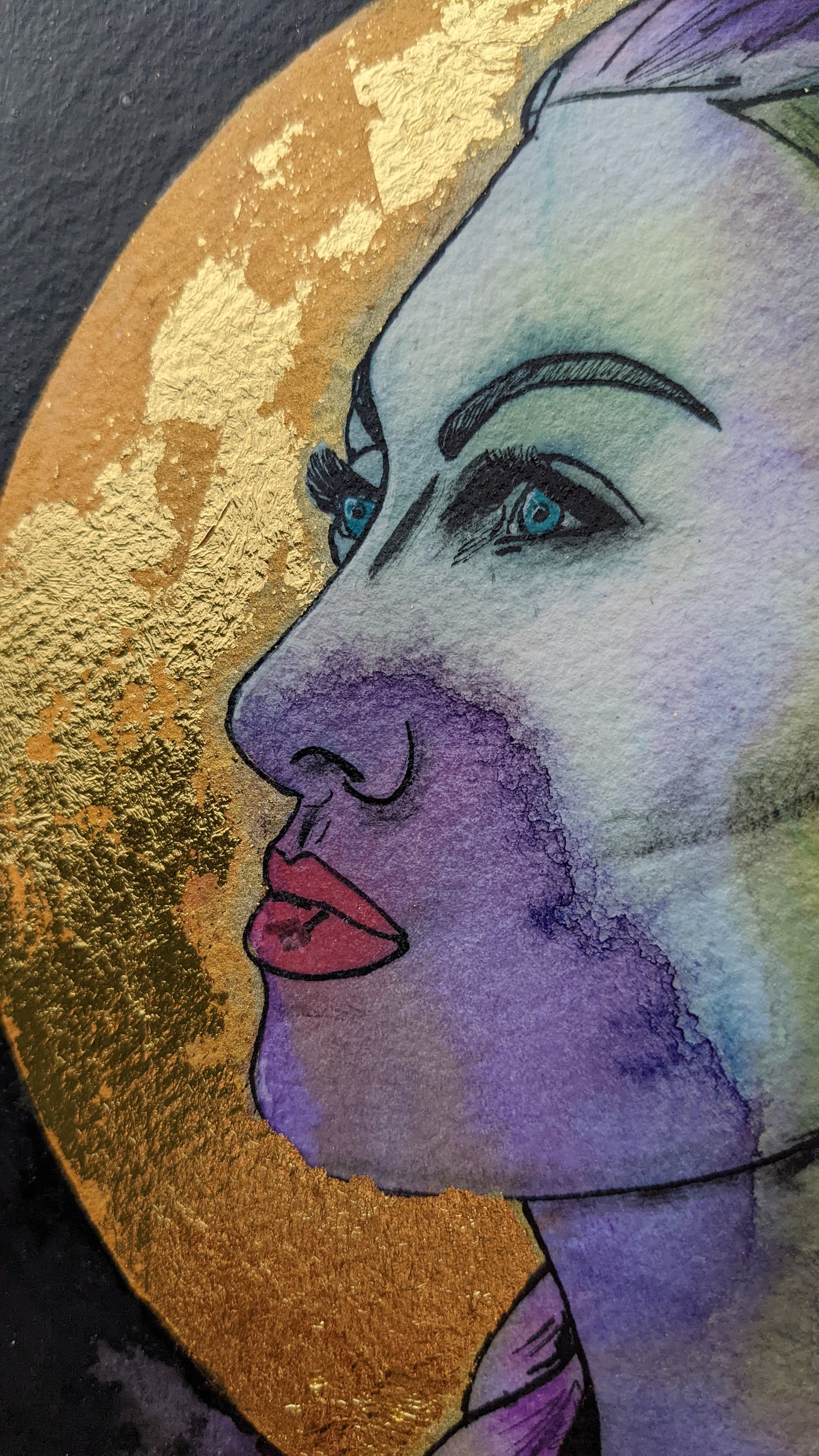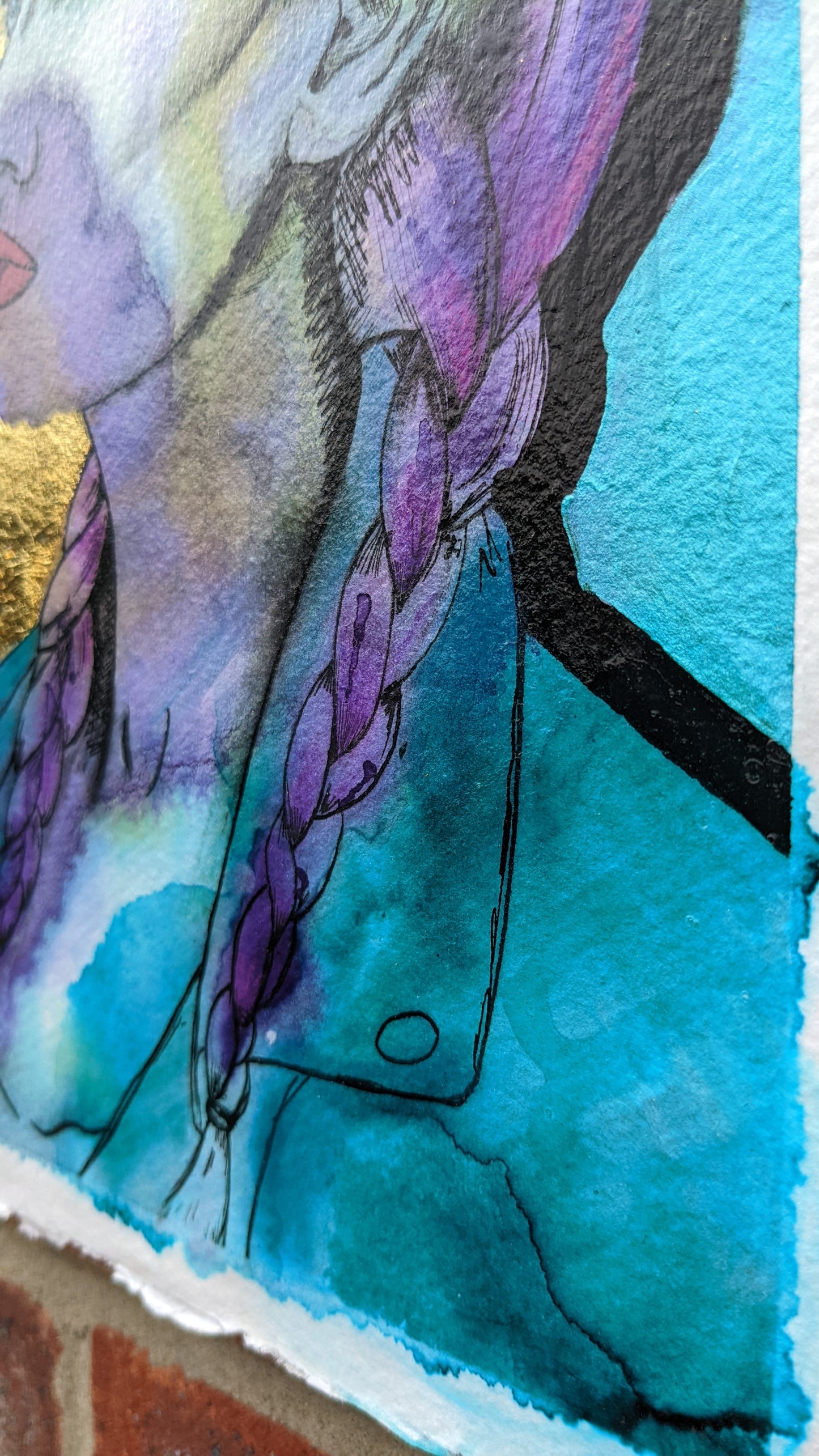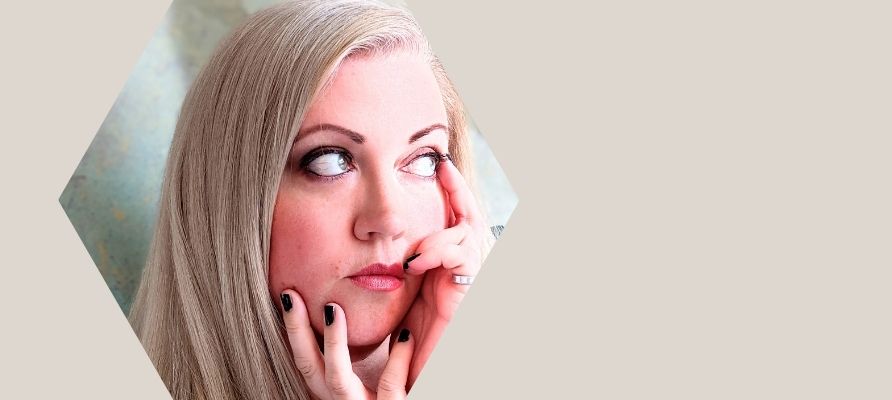 My work is ephemeral feminine expressionism, I am a painter, I work with all paints and mark making mediums, inks to oils. Currently exploring themes of Folklore and mythology, and inner beings.