Music of the waves
Regular price
$1,791.00 USD
Regular price
Sale price
$1,791.00 USD
Unit price
per
Sale
Sold out
Share
Music of the waves
A large painting, with texture and layers, this piece reveals more the more you look at it.
"'Why did we never get an immortal soul?' the little mermaid asked (her grandmother) sadly, 'I would give up all the three hundred years I have to live in just to be a human being for one day and then be part of the heavenly world!'
'You mustn't spend your time thinking of such things!' the old woman said, 'we have a much
happier and better life than the human beings up there!'
'So I am to die and float like foam on the sea, not hear the music of the waves, see the lovely
flowers and the red sun! Is there nothing I can do to gain an eternal soul!'"
This is a quote from the original, and very dark tale of The Little Mermaid, by Hans Christian Anderson, this inspired the painting and the title of this piece.
This stunning painting is 76cm x 50cm on deep edge gallery wrapped canvas. There are many, many layers of paint and ink and varnish, the texture is so luscious, with crackle effects and golds sitting in the layers pearly inks catch the light and the surface can almost look like water. The surface here becomes just as important as the image. Here I have played with imagery and abstract forms in the piece, imagine being swept away with the sea.
The piece was created as part of the Den Lille Harfrue Collection – the little mermaid. Created in lockdown to express my feelings about the restrictions, being unable to have social contact and also experiencing incredibly vivid and at some times quite scary dreams, a lot based underwater.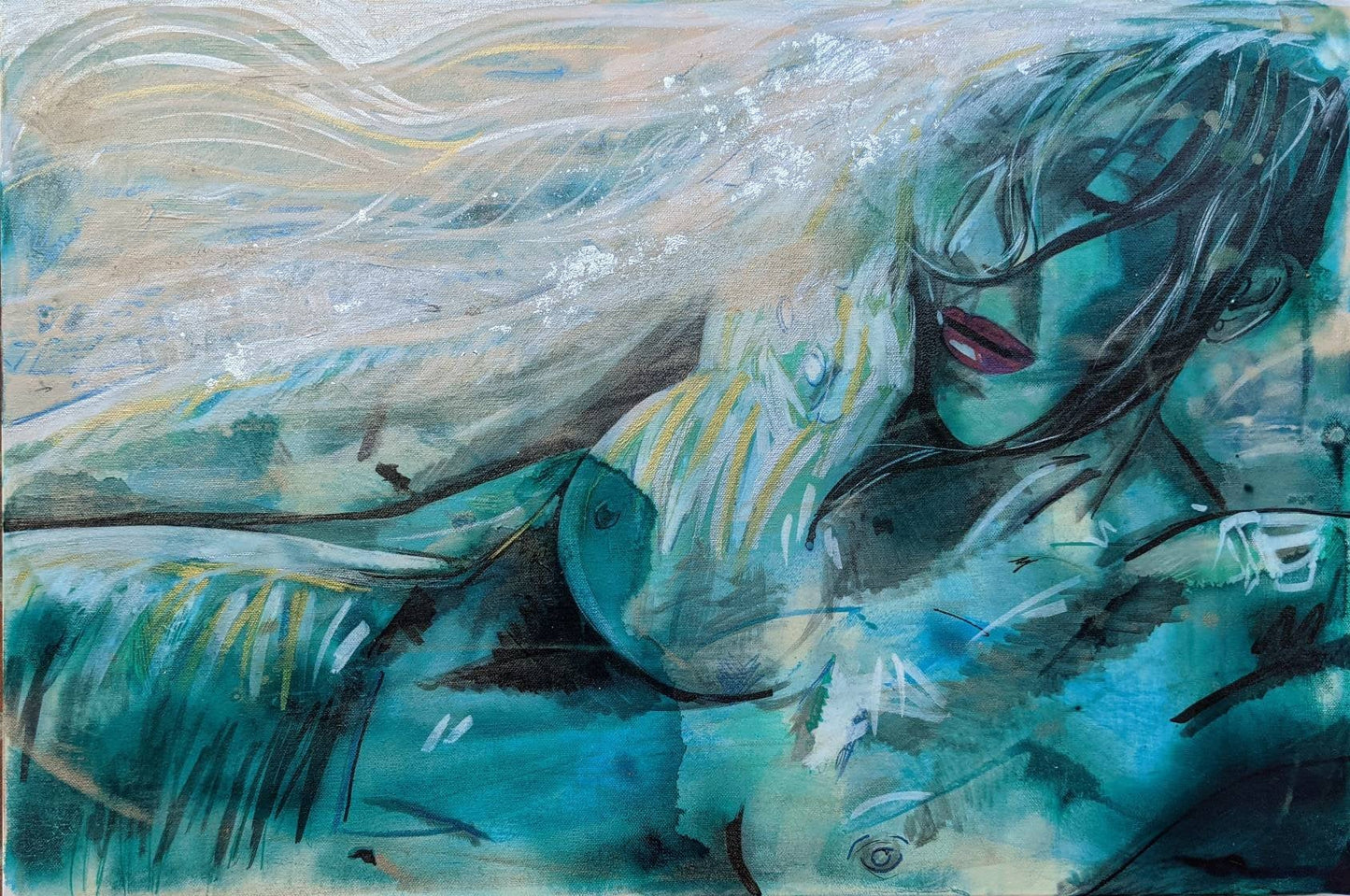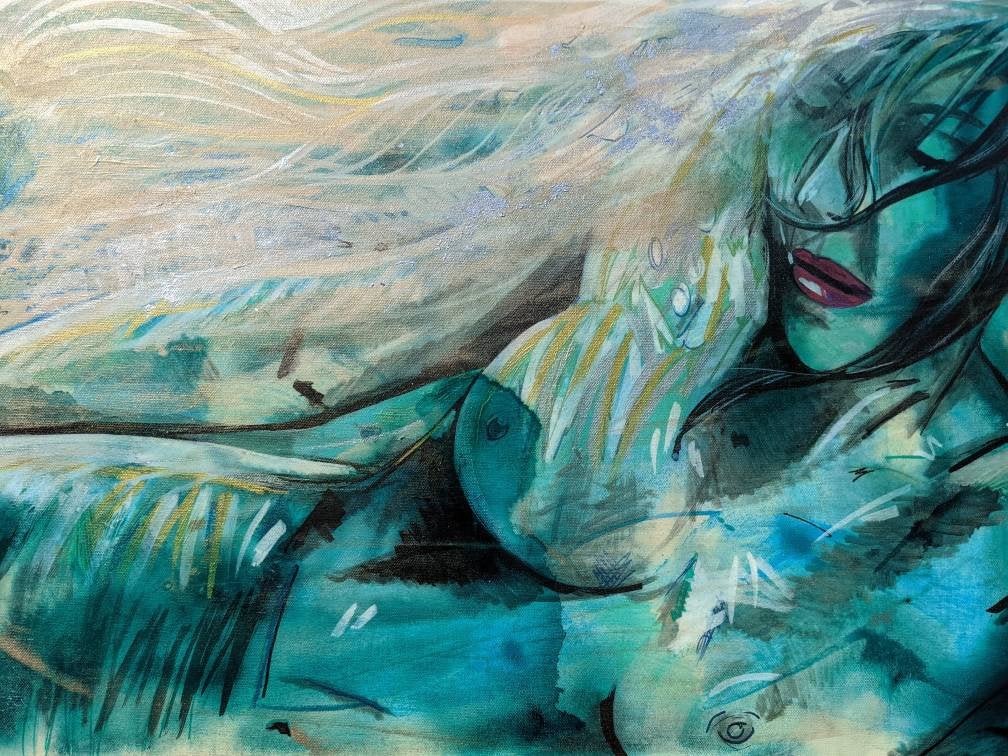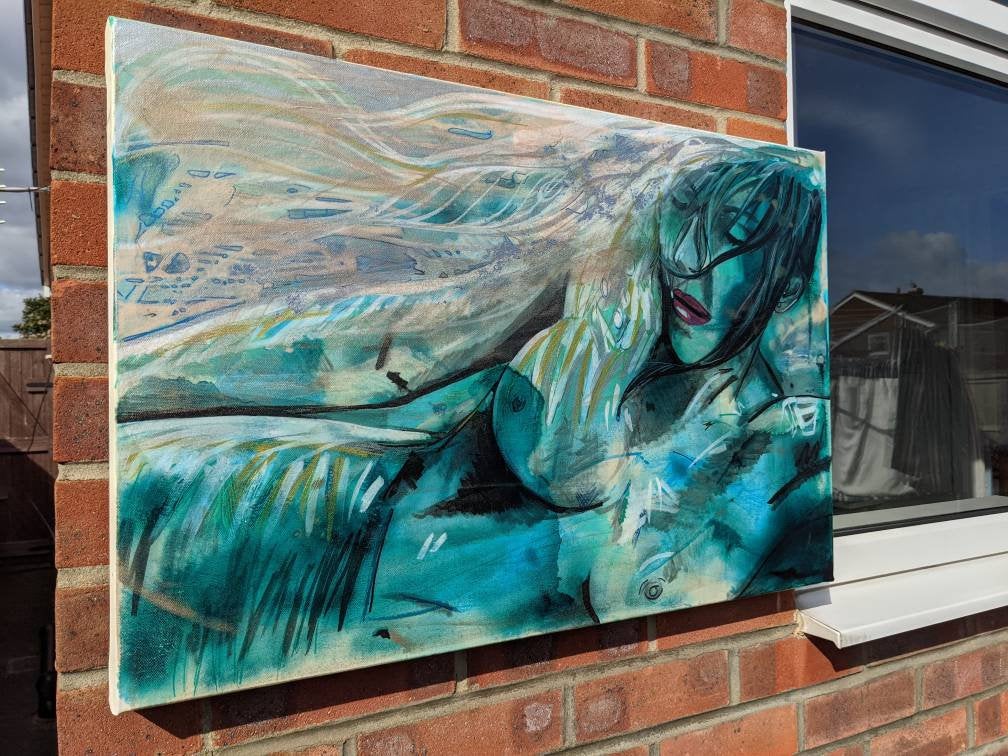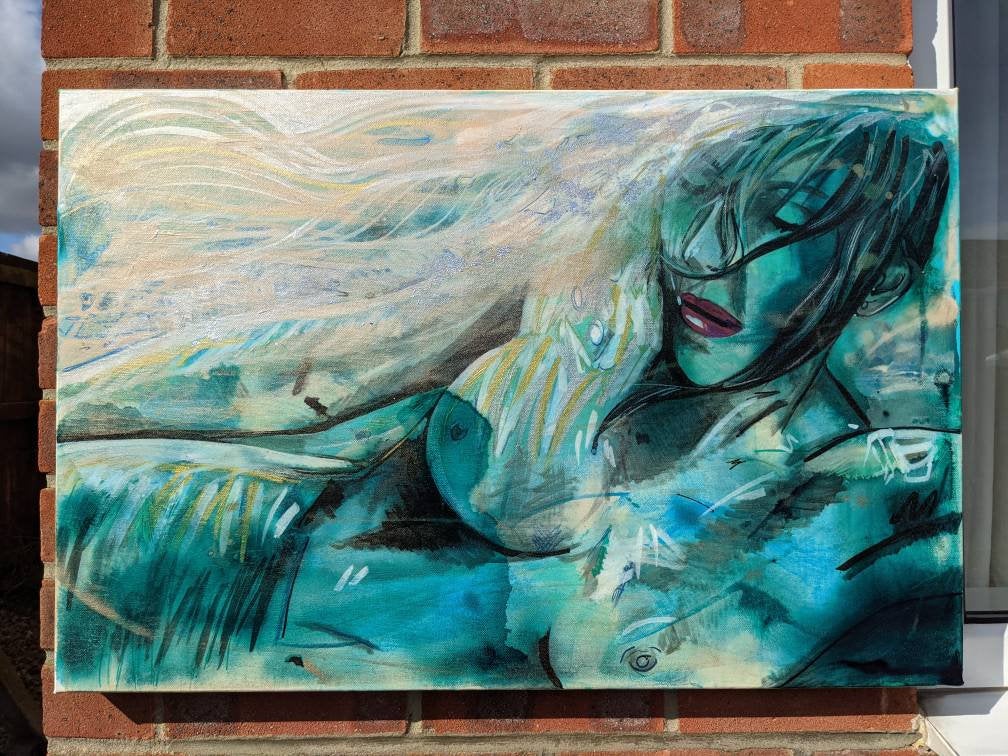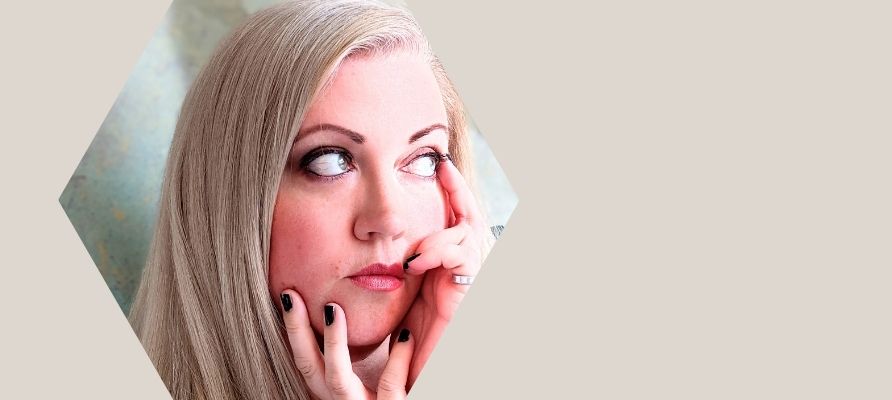 My work is ephemeral feminine expressionism, I am a painter, I work with all paints and mark making mediums, inks to oils. Currently exploring themes of Folklore and mythology, and inner beings.