Persephone
Regular price
$223.00 USD
Regular price
Sale price
$223.00 USD
Unit price
per
Sale
Sold out
Share
Persephone, an original painting by Middlesbrough artist Dianne Bowell. 
The inks and watercolours are worked into with water sprays and brushes, and overlaid with acrylic paint, the image is built up in layers.
This Original painting size is 21x29cm, created on handmade khadi paper. This comes to you unframed and unmounted. 
As always this original painting comes with a hand written, wax sealed parchment for authenticity.

Please message me if you have any questions about the piece.
One of a Kind, This artwork is sold unframed
While Persephone was picking flowers from a field, Hades burst through a crack in the earth in his chariot and snatched Persephone as she called for help. Her mother Demeter searched long for her with no success before being told that Hades had taken her to be his queen, with the approval of Zeus. Persephone was not allowed to return to the world above until Demeter prevented all plants from growing, causing a famine and forcing Zeus to demand that Hades let her go. Persephone, however, had consumed some pomegranate seeds while in the underworld, and having eaten food from Hades' realm she could not leave. Zeus settled the issue by decreeing that Persephone would spend some months in the underworld with her husband, and the rest of the year above with her mother.
The myth of her abduction, her sojourn in the underworld and her temporary return to the surface represents her functions as the embodiment of spring and the personification of vegetation, especially grain crops, which disappear into the earth when sown, sprout from the earth in spring, and are harvested when fully grown.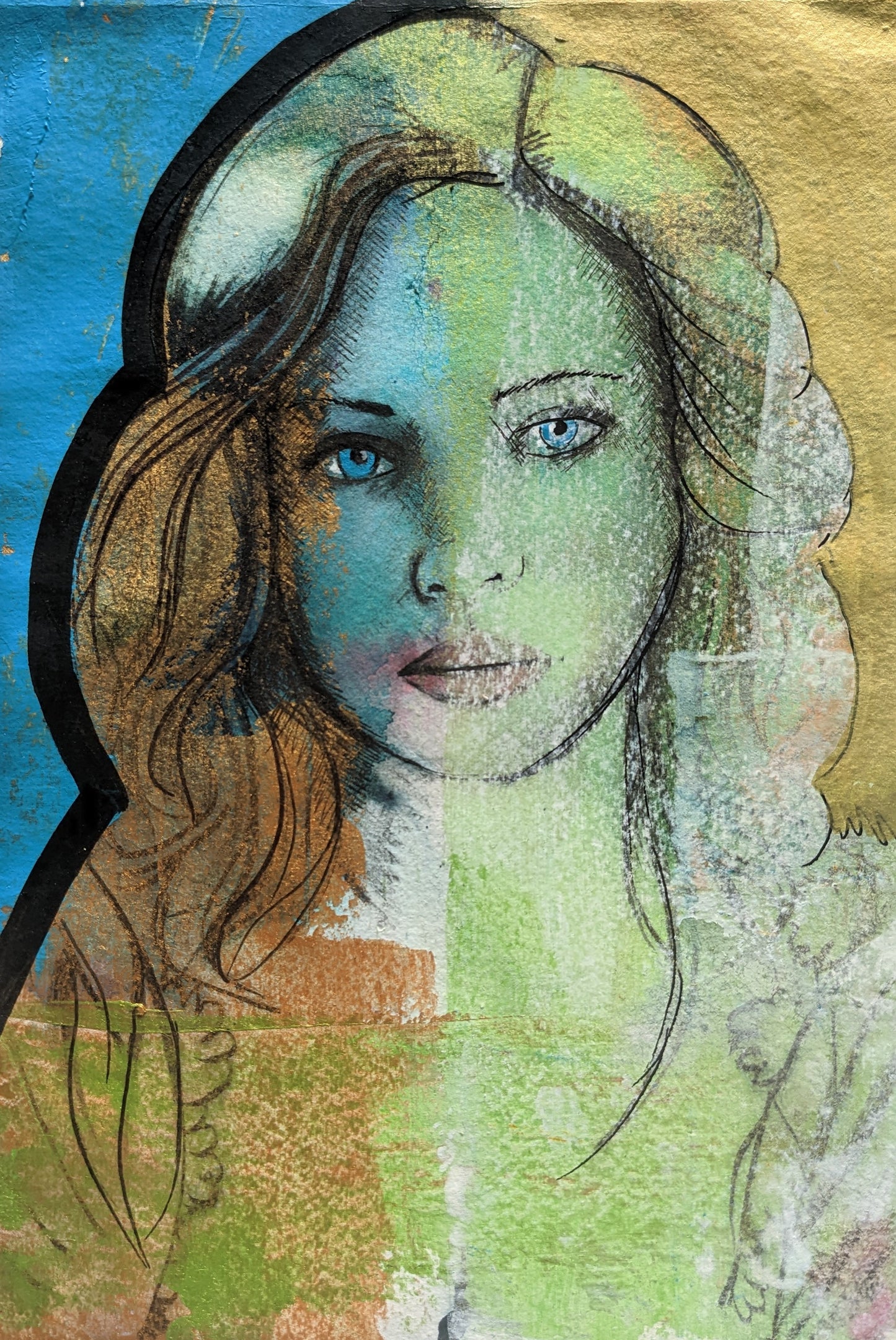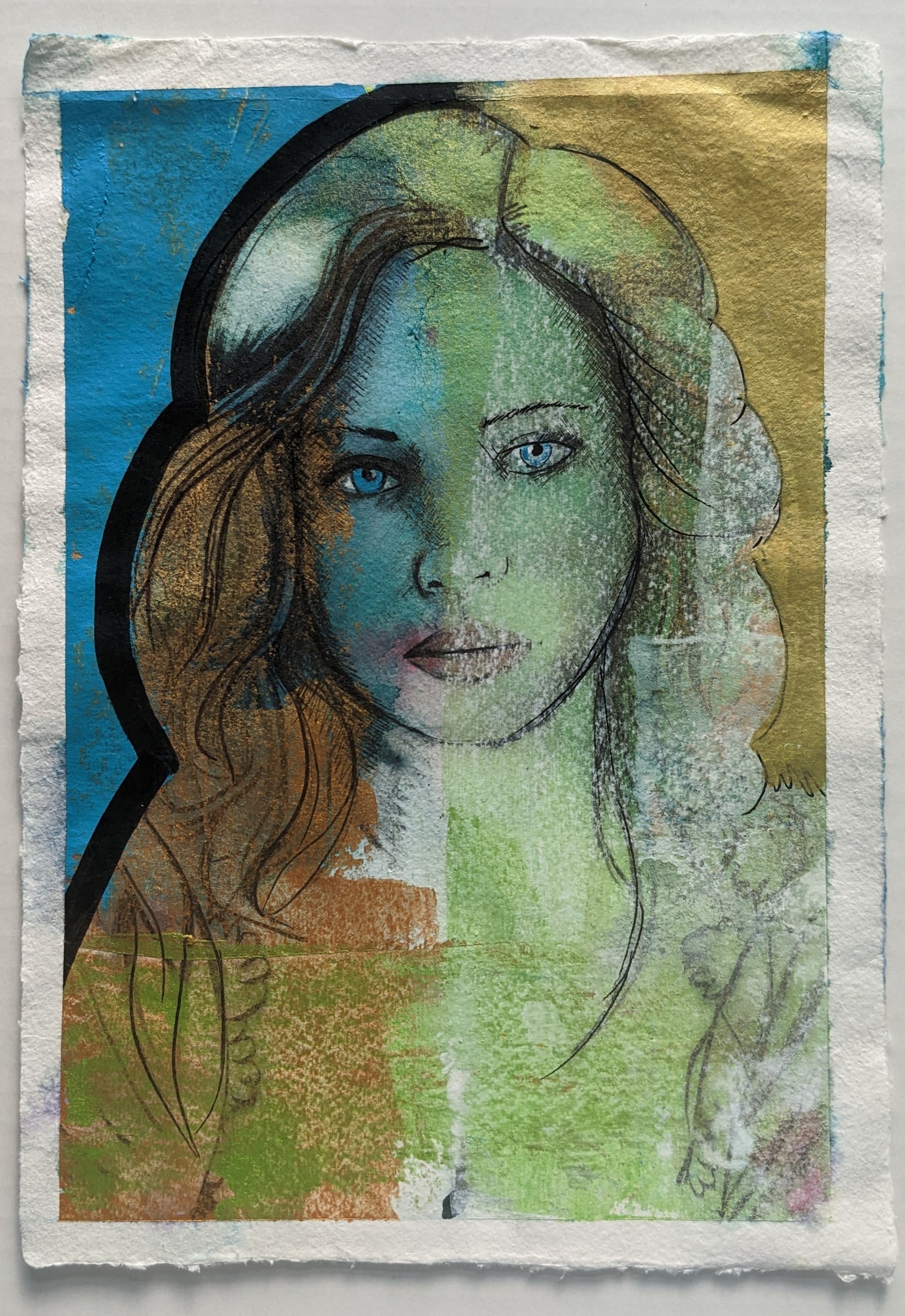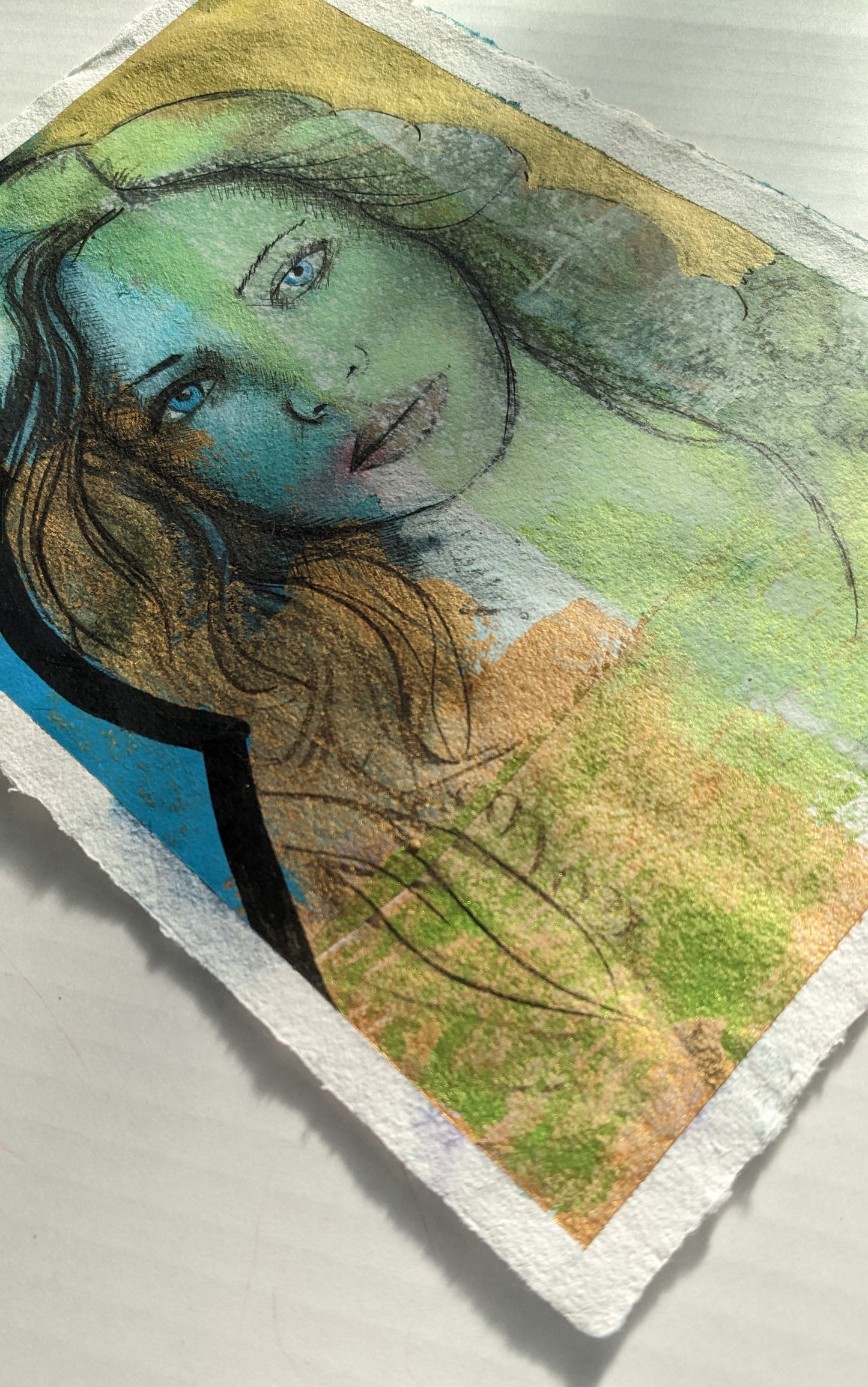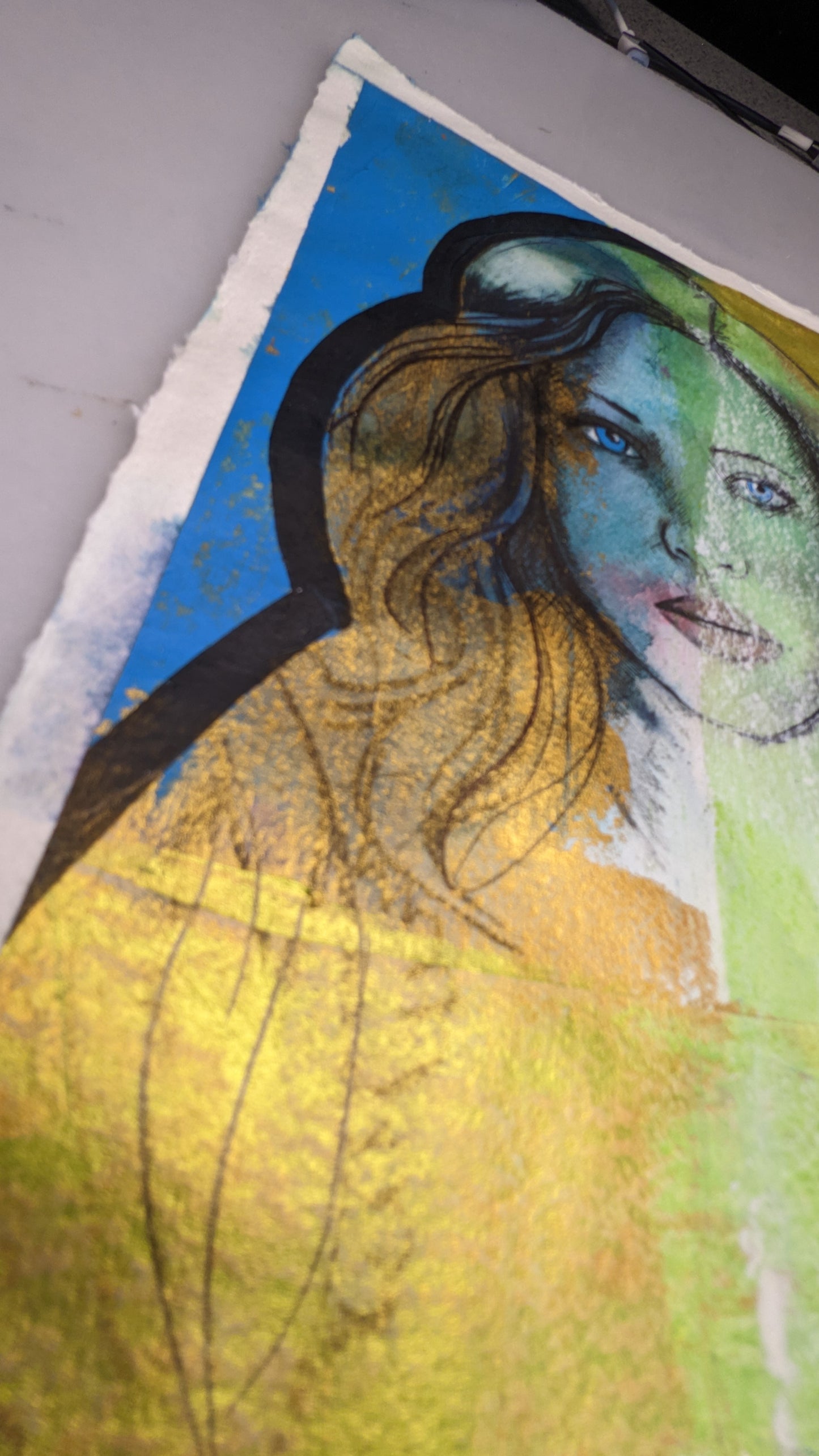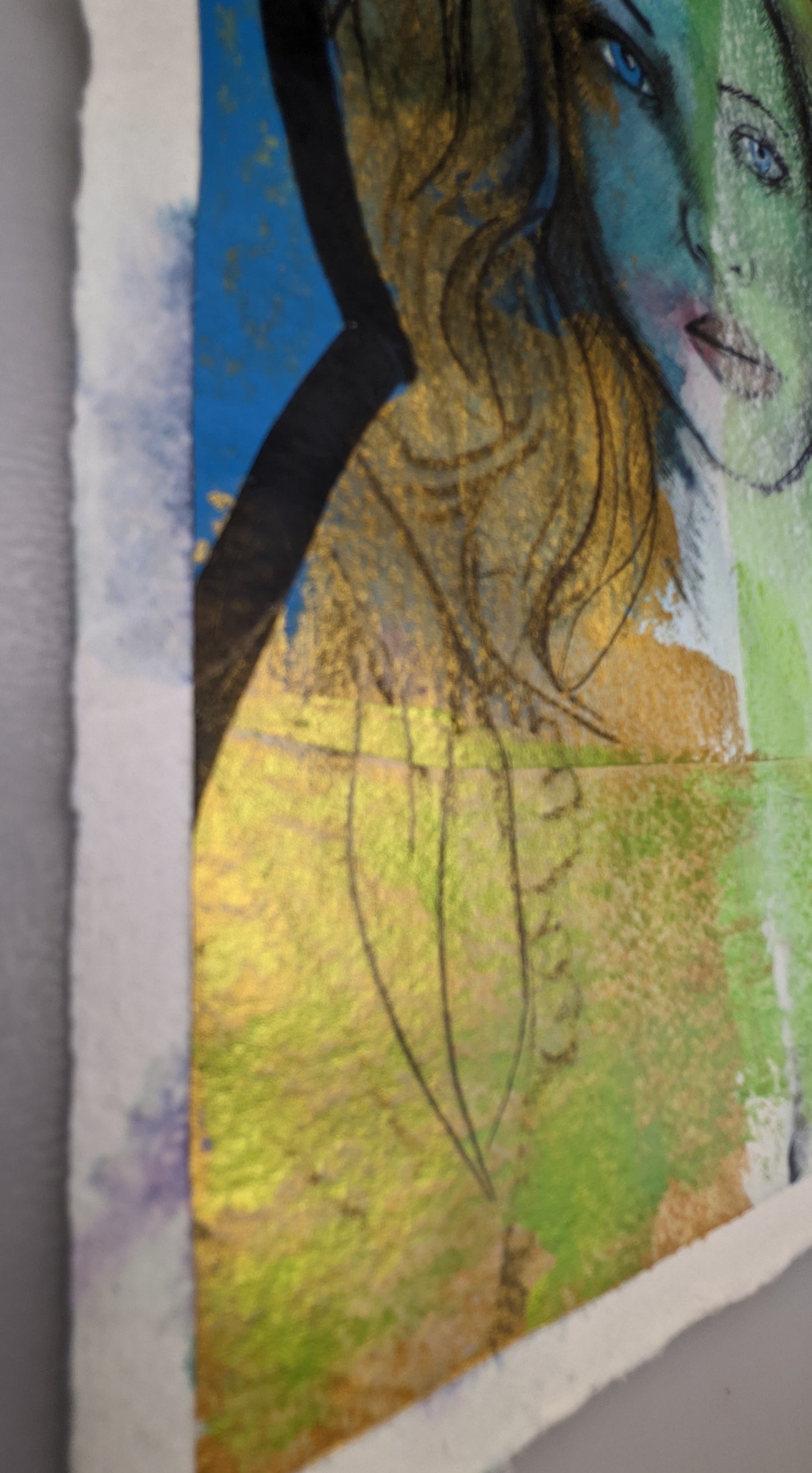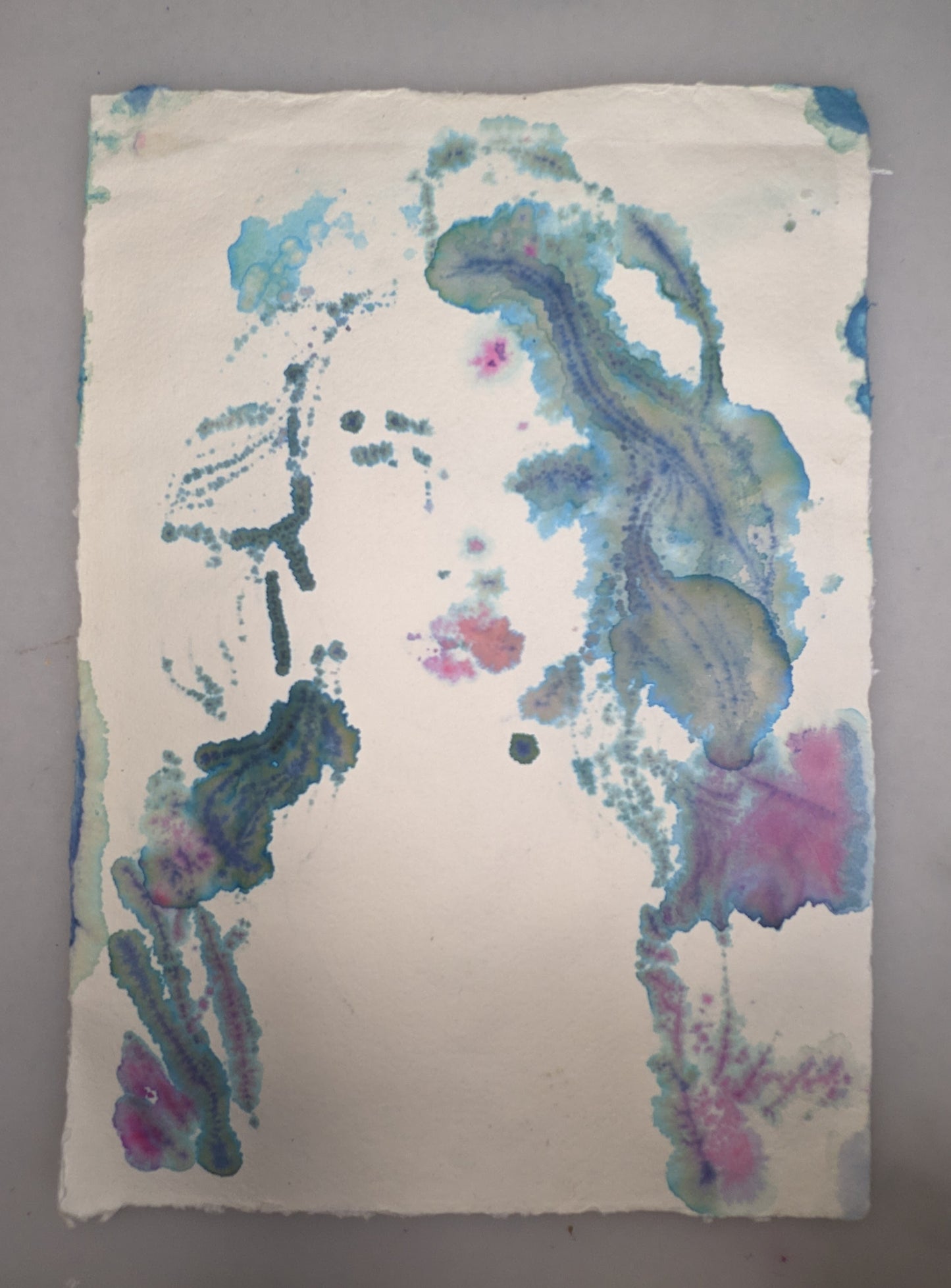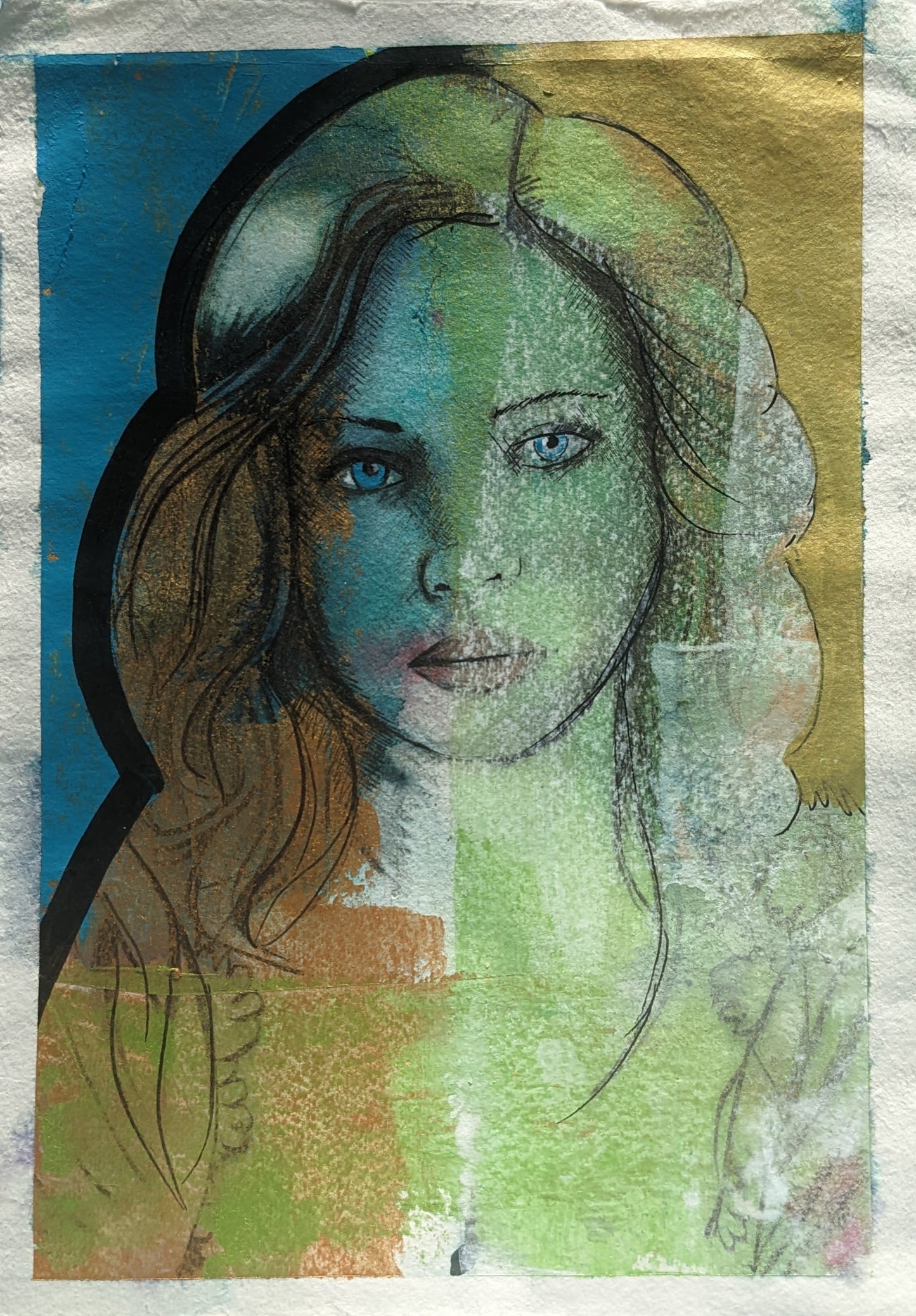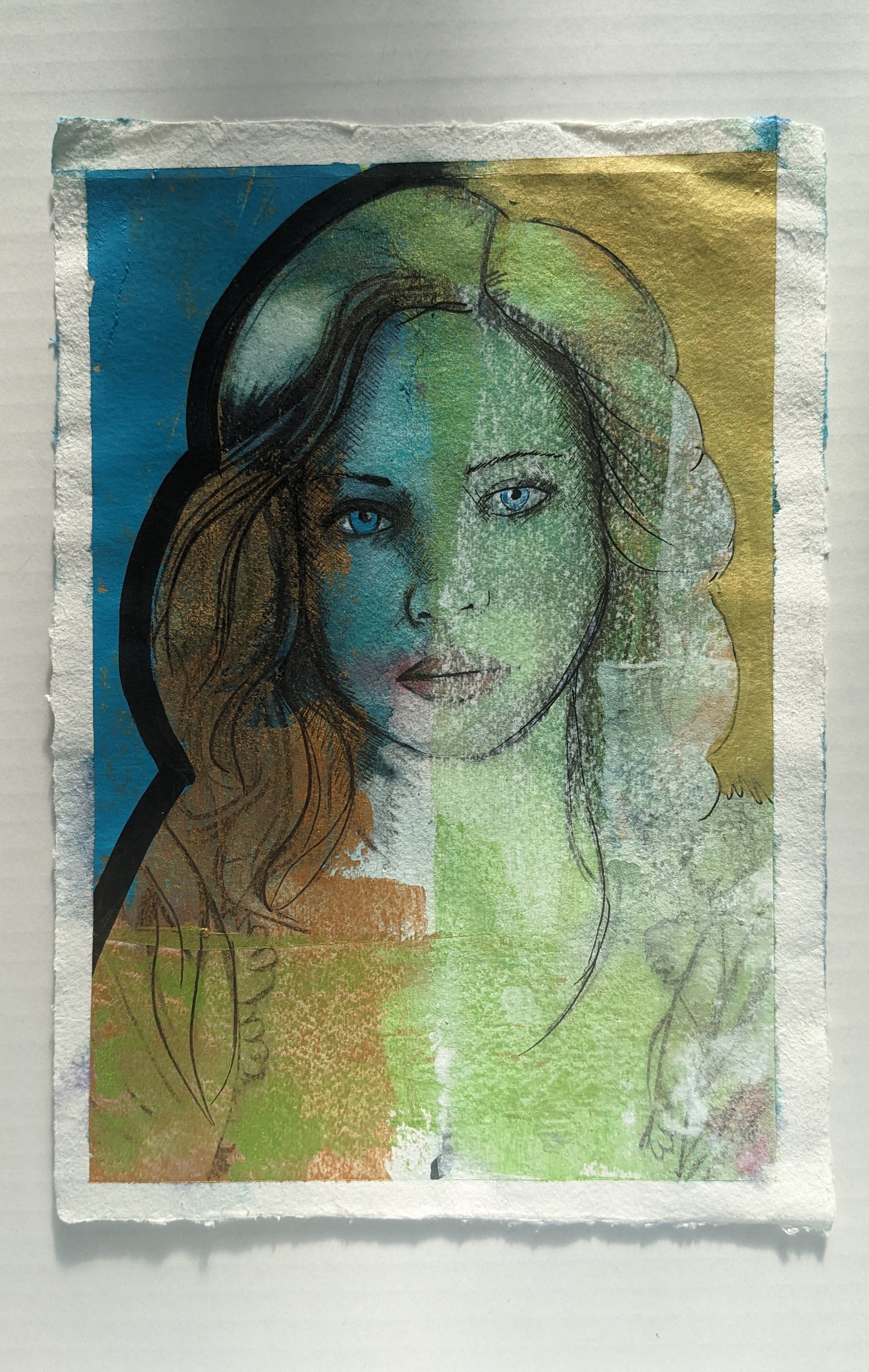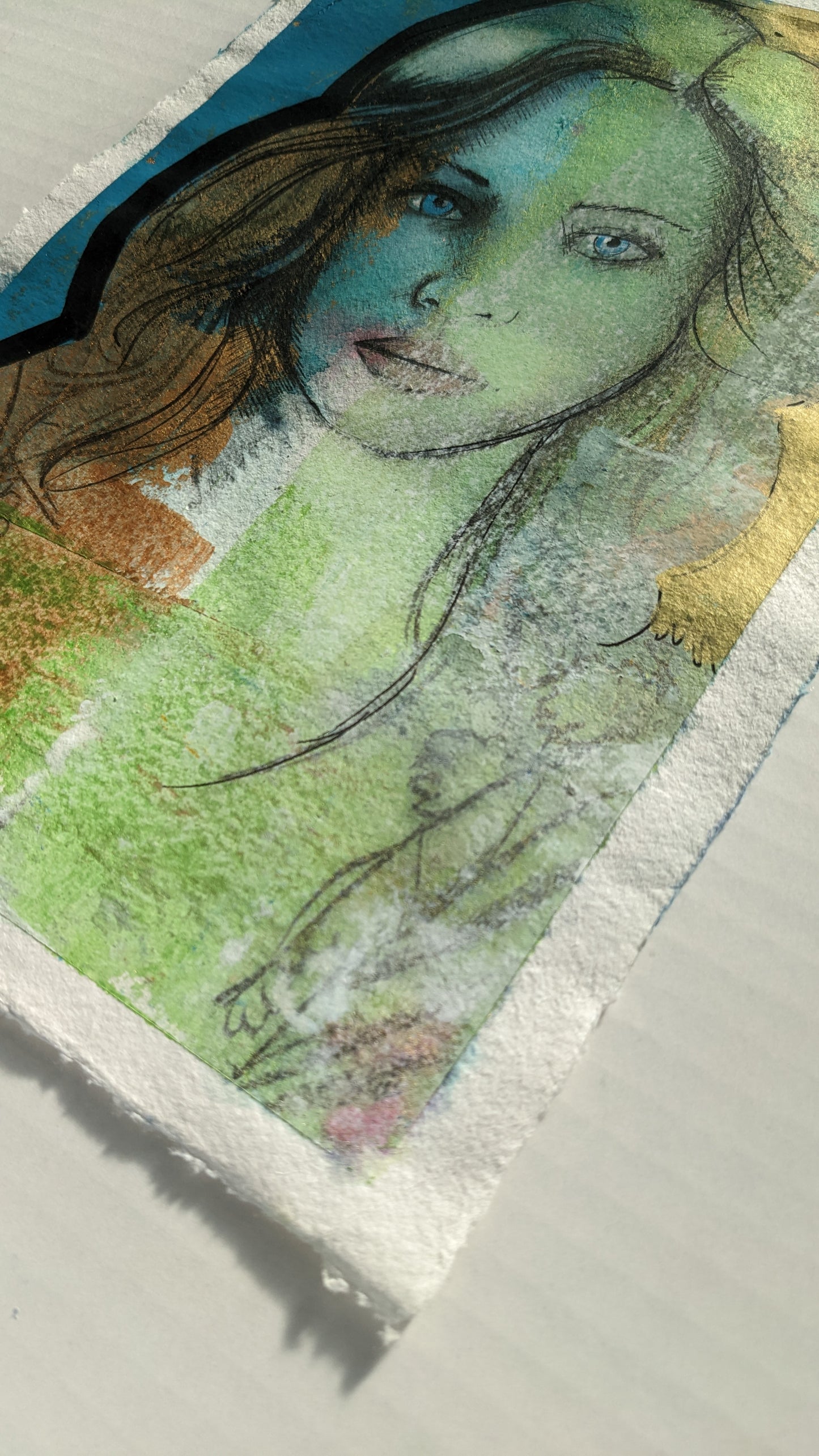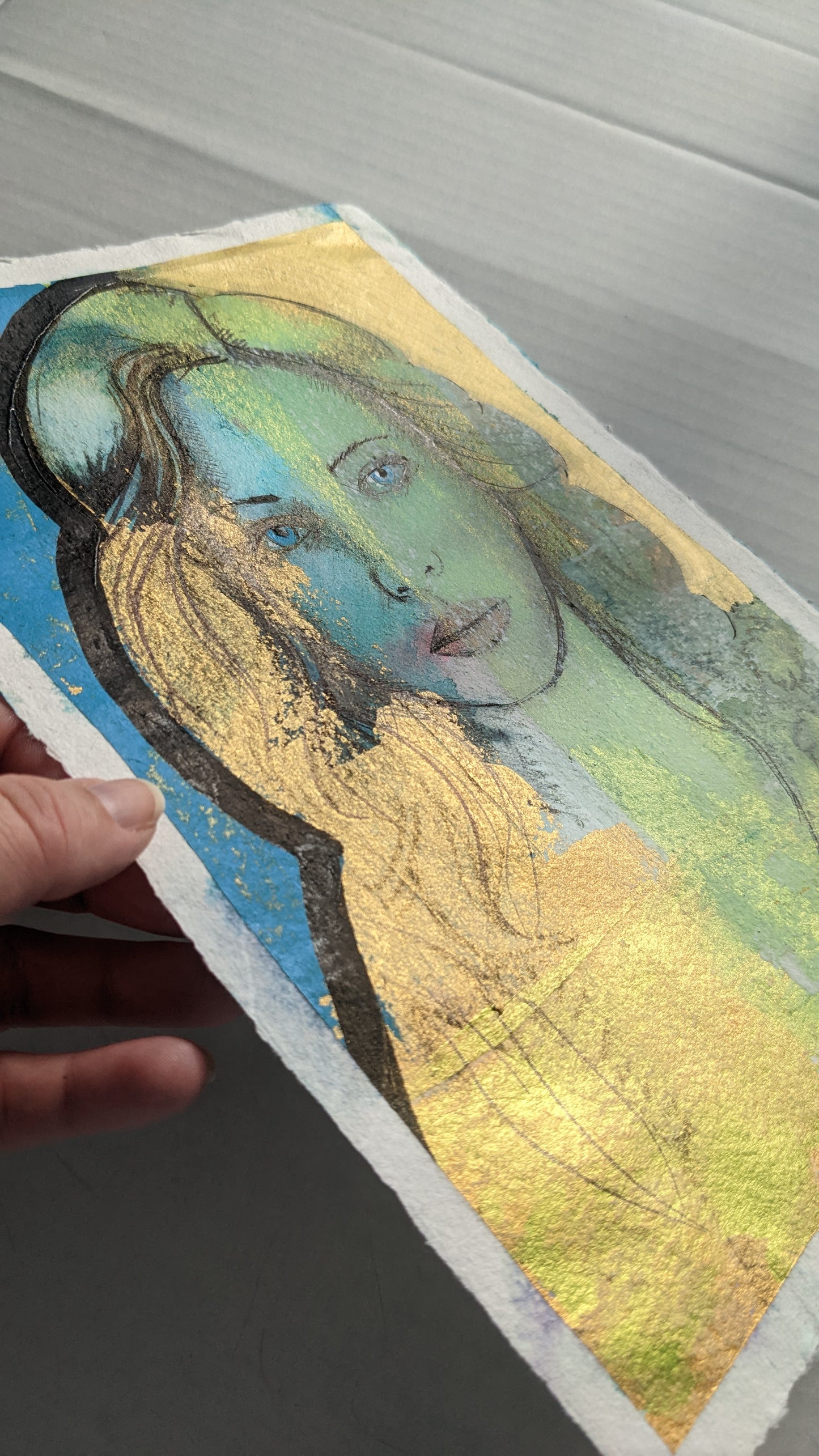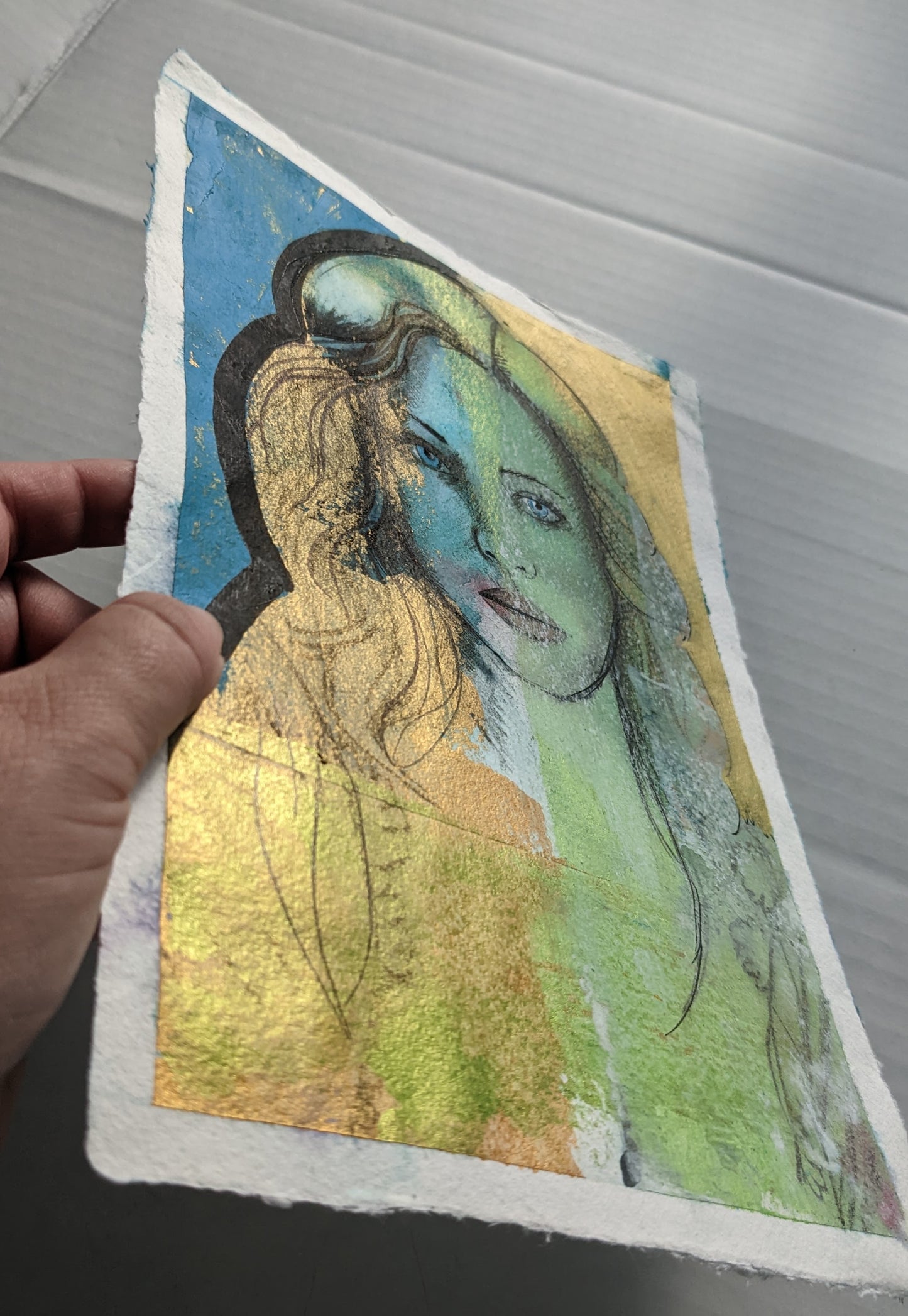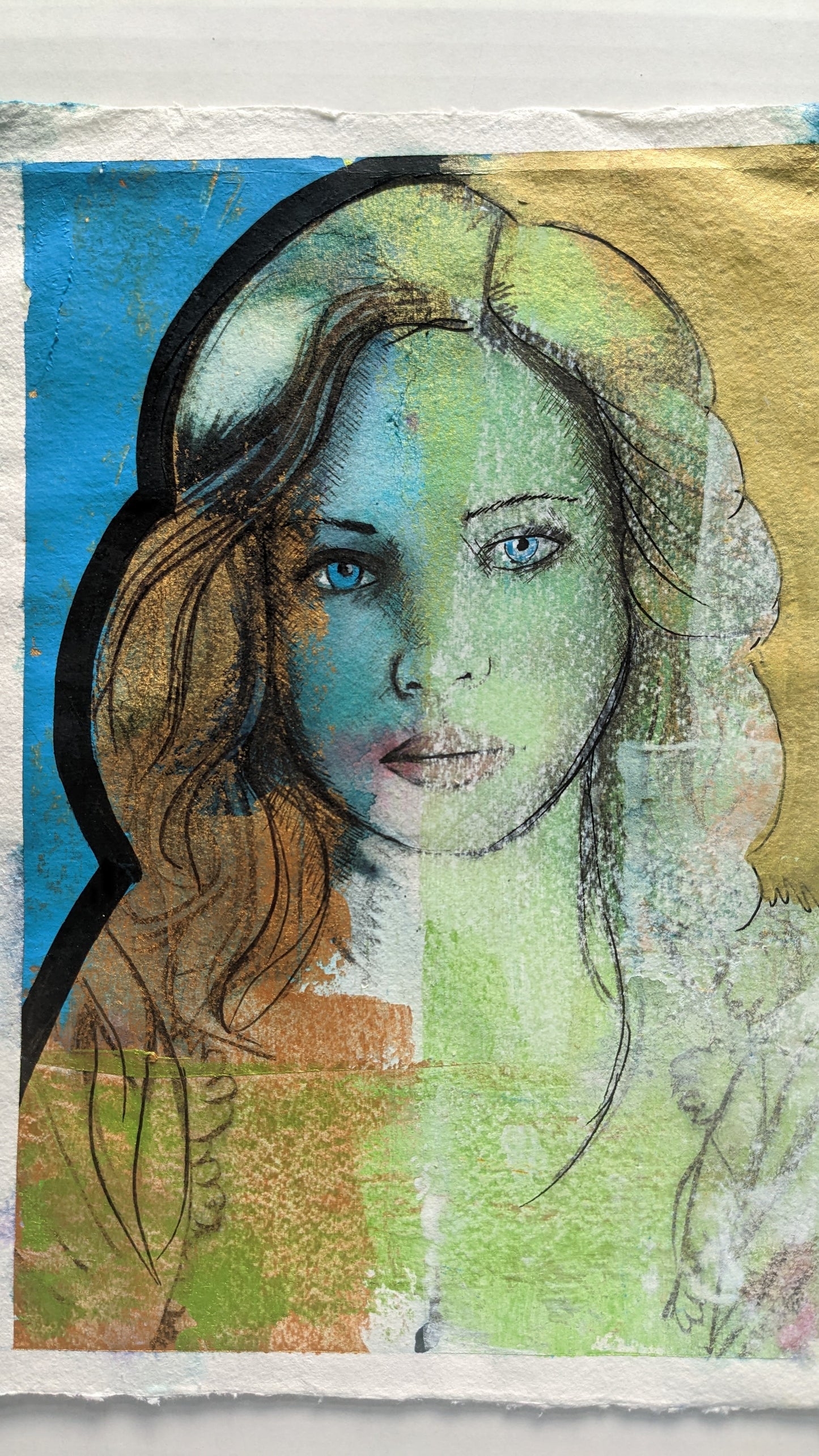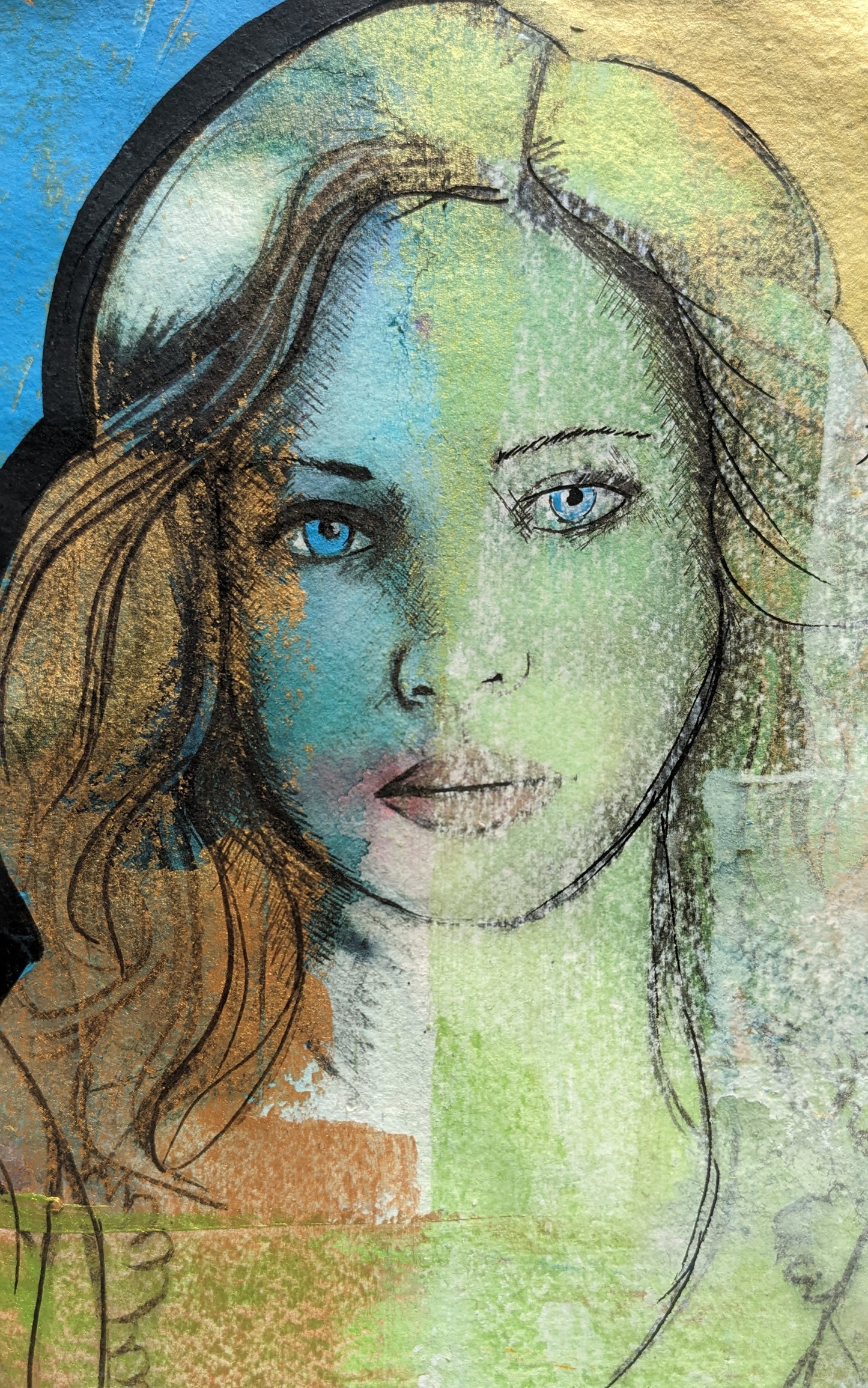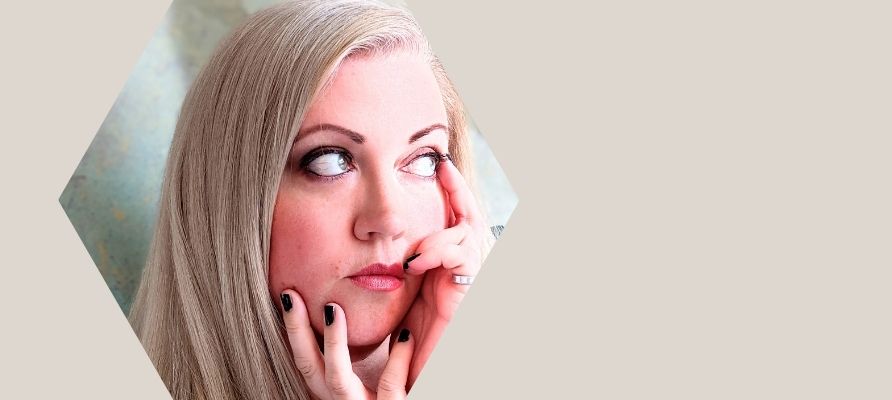 My work is ephemeral feminine expressionism, I am a painter, I work with all paints and mark making mediums, inks to oils. Currently exploring themes of Folklore and mythology, and inner beings.