Print of Longing for
Regular price
Sale price
$33.00 USD
Unit price
per
Sale
Sold out
Share
Giclee Prints of "Longing For"
Two sizes available; 
Small Mounted= image 14x14cm (5.5x5.5inches)
or
Large = 28x28cm (11x11inches)
High quality, signed Giclée print, on 270gsm White Velvet 25% cotton rag, 75% Cellulose White Matte Fine art paper.
"None was as full of longing as the youngest one, the very princess who had the longest time to wait and who was so quiet and thoughtful. Many a night she would stand at the open window and gaze up through the dark-blue water, where the fishes swished their fins and tails. She could see the moon and the stars, their gleam was admittedly somewhat pale, but through the water they looked much larger than they do to our eyes; if what looked like a black cloud passed beneath them, she knew that it was either a whale swimming above her, or possibly a ship with many people on board; they certainly didn't think there might be a lovely little mermaid standing below them stretching her white hands up towards the keel..." -The Little Mermaid, by Hans Christian Anderson.
The piece was created as part of the Den Lille Harfrue Collection – the little mermaid. Created in lockdown to express my feelings about the restrictions, being unable to have social contact and also experiencing incredibly vivid and at some times quite scary dreams, a lot based underwater.
Not only did I draw on my own vivid dreams as inspiration for this piece, and this whole collection, I also looked at one of my favourite Fairy Tales as a Child- The Little Mermaid, by Hans Christian Anderson, its original title in Danish "Den Lille Harfrue". The tale, far from the Disney version is a violent and very tragic tale of the Mermaid who gave up everything for a pair of horrifically painful legs, only to find her love unrequited.
 Watch a video of the surface of this piece; (27) "Longing for" painting part of the Little Mermaid collection - YouTube
This piece comes to you ready to hang, signed on the front, named and dated on the back, as always this piece comes with a certificate of authenticity and a hand written, wax sealed parchment letter.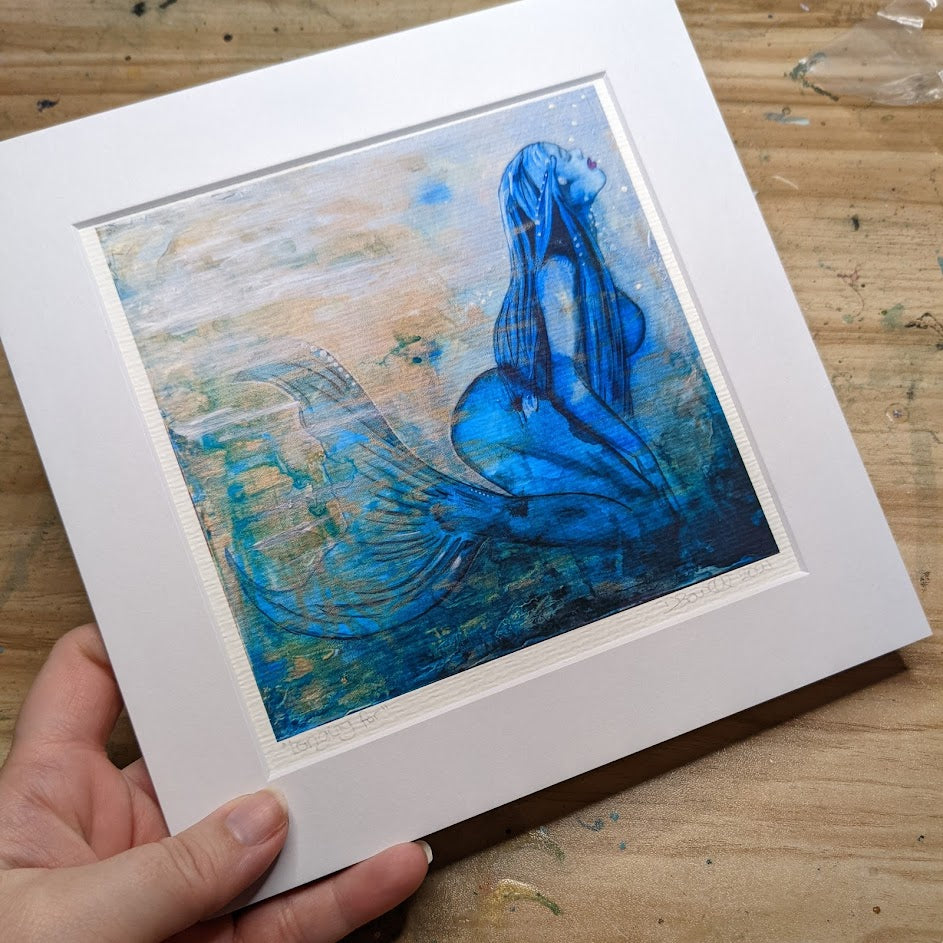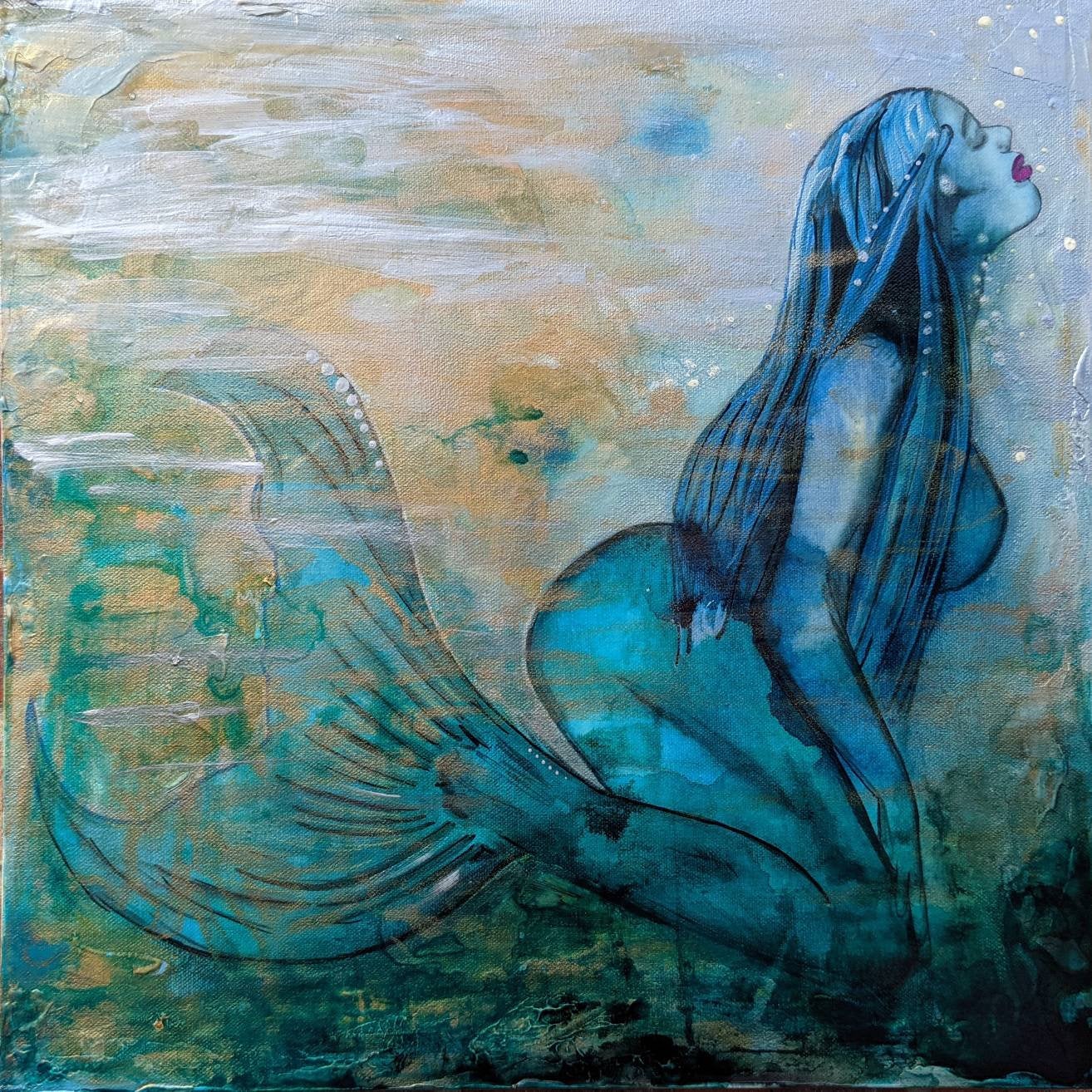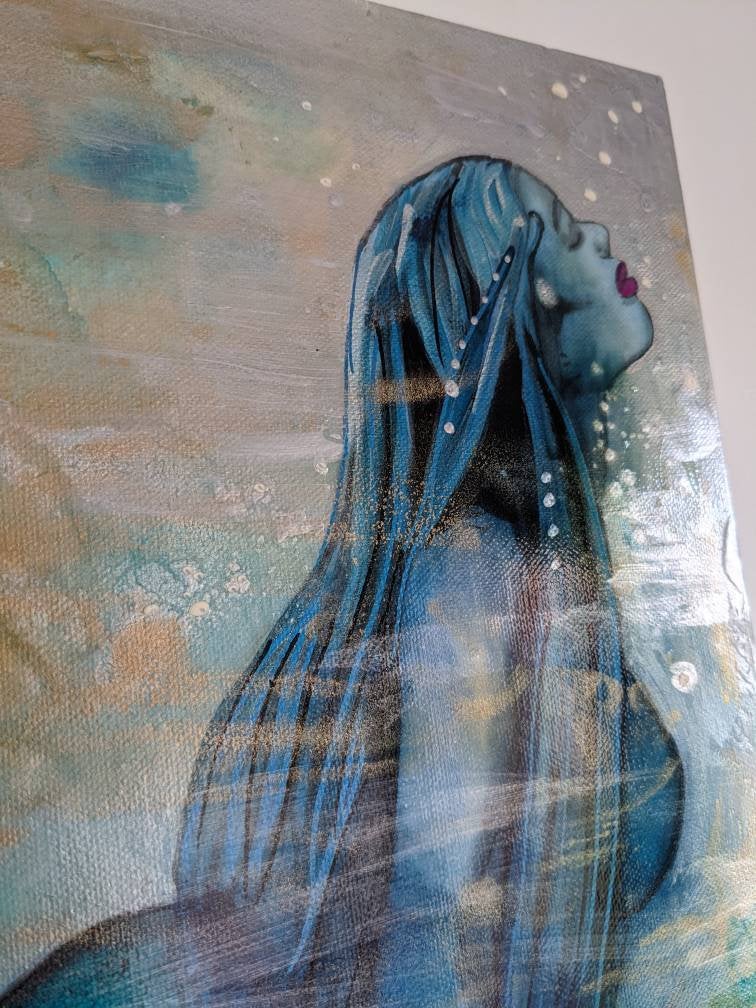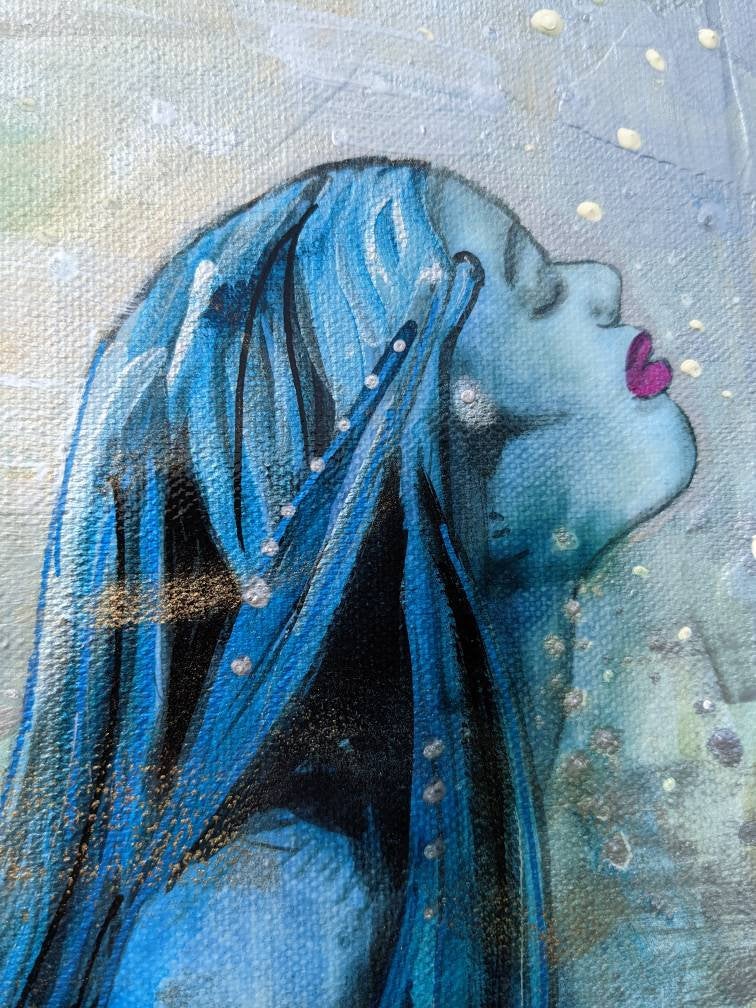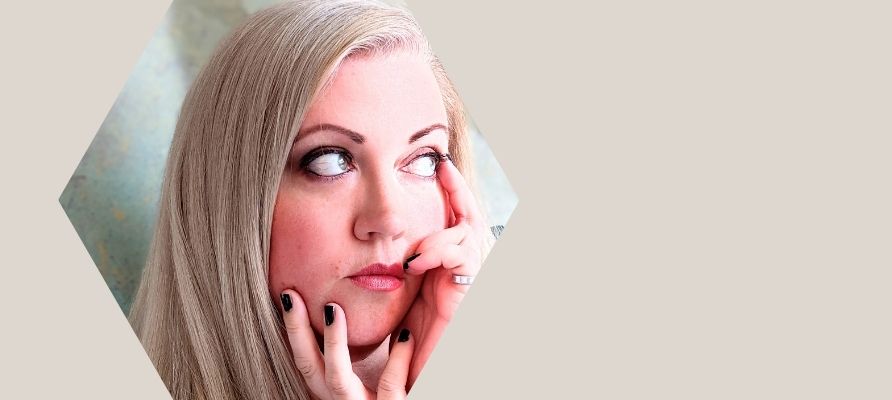 My work is ephemeral feminine expressionism, I am a painter, I work with all paints and mark making mediums, inks to oils. Currently exploring themes of Folklore and mythology, and inner beings.