Ritual
Regular price
$348.00 USD
Regular price
Sale price
$348.00 USD
Unit price
per
Sale
Sold out
Share
Ritual

"'When you complete your fifteenth year,' grandmother said, 'you will be allowed to rise up out of the sea, sit in the moonlight on the rocks and watch the big ships that sail past – you will see forests and cities!' During the following year one of the sisters turned fifteen, but the others, well, each one was a year younger than the other, so the youngest had no less than five years to wait before she would venture to come up from the sea-bed and see how things are in our world. But each one promised the other to relate what she had seen and found most delightful on that first day; for their grandmother did not tell them enough, there was so much they wanted to know about. As part of this years Folk Tale week on Instagram, I was inspired to use some of their prompts to express the feelings I was having during the odd times we have been going through and especially the odd and vivid underwater almost trapped feeling dreams I have been having."

This uplifting, vivid painting is 14.5cm x 21cm painted on wood panel, the surface is smooth, I have worked here are many, many layers of paint and ink and varnish it also includes old leaf, the texture is tactile, with crackle effects and smooth finishes, you want to run your hands and your eyes over it!
In the layers pearly inks catch the light and the surface can almost look like water.

Not only did I draw on my own vivid dreams as inspiration for this piece, and this whole collection, I also looked at one of my favourite Fairy Tales as a Child- The Little Mermaid, by Hans Christian Anderson, its original title in danish "Den Lille Harfrue". The tale, far from the Disney version is a violent and very tragic tale of the Mermaid who gave up everything for a pair of horrifically painful legs, only to find her love unrequited.
 HERE You will find a beautiful hand embellished with gold leaf A4 Giclee Print of this gorgeous painting.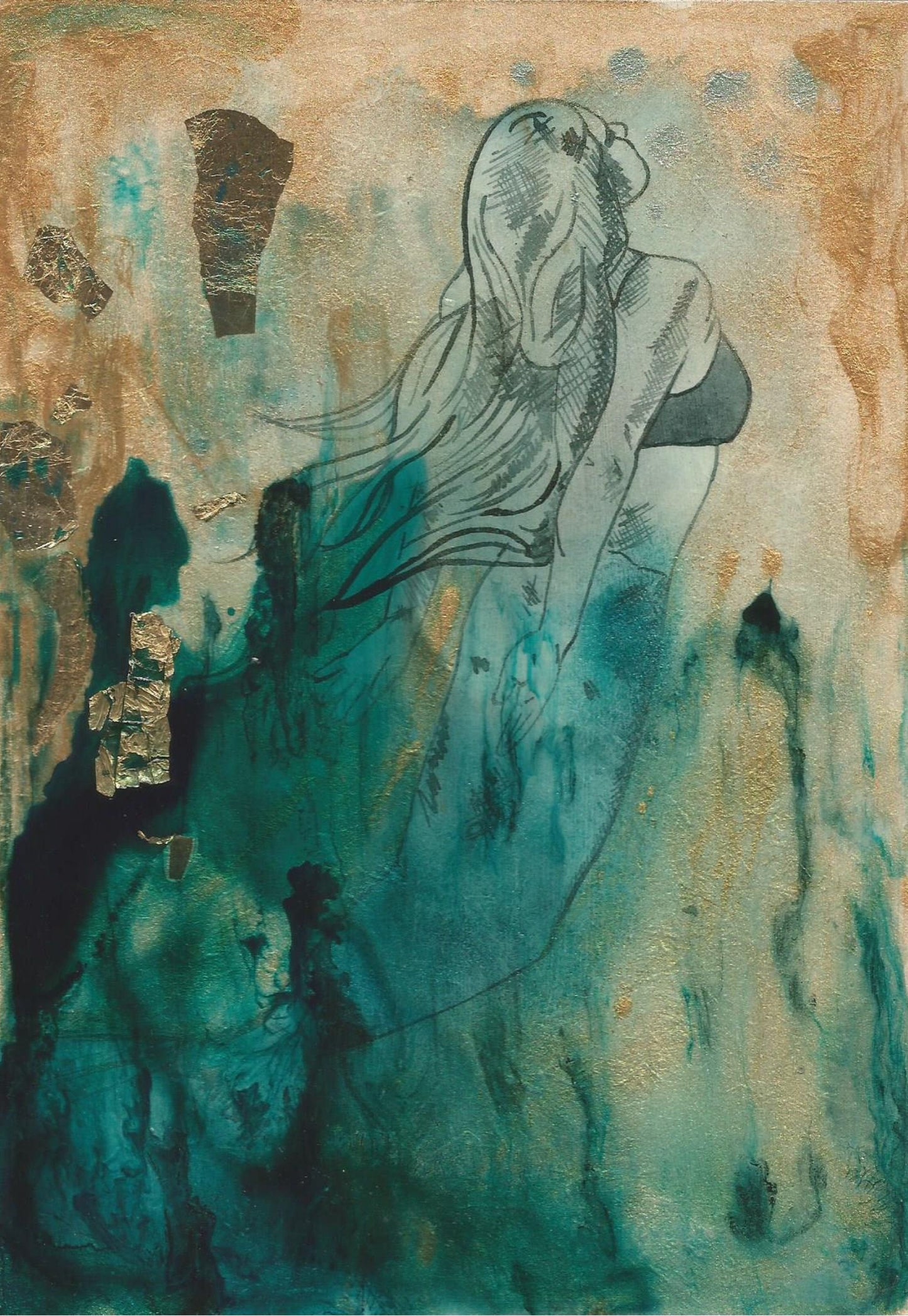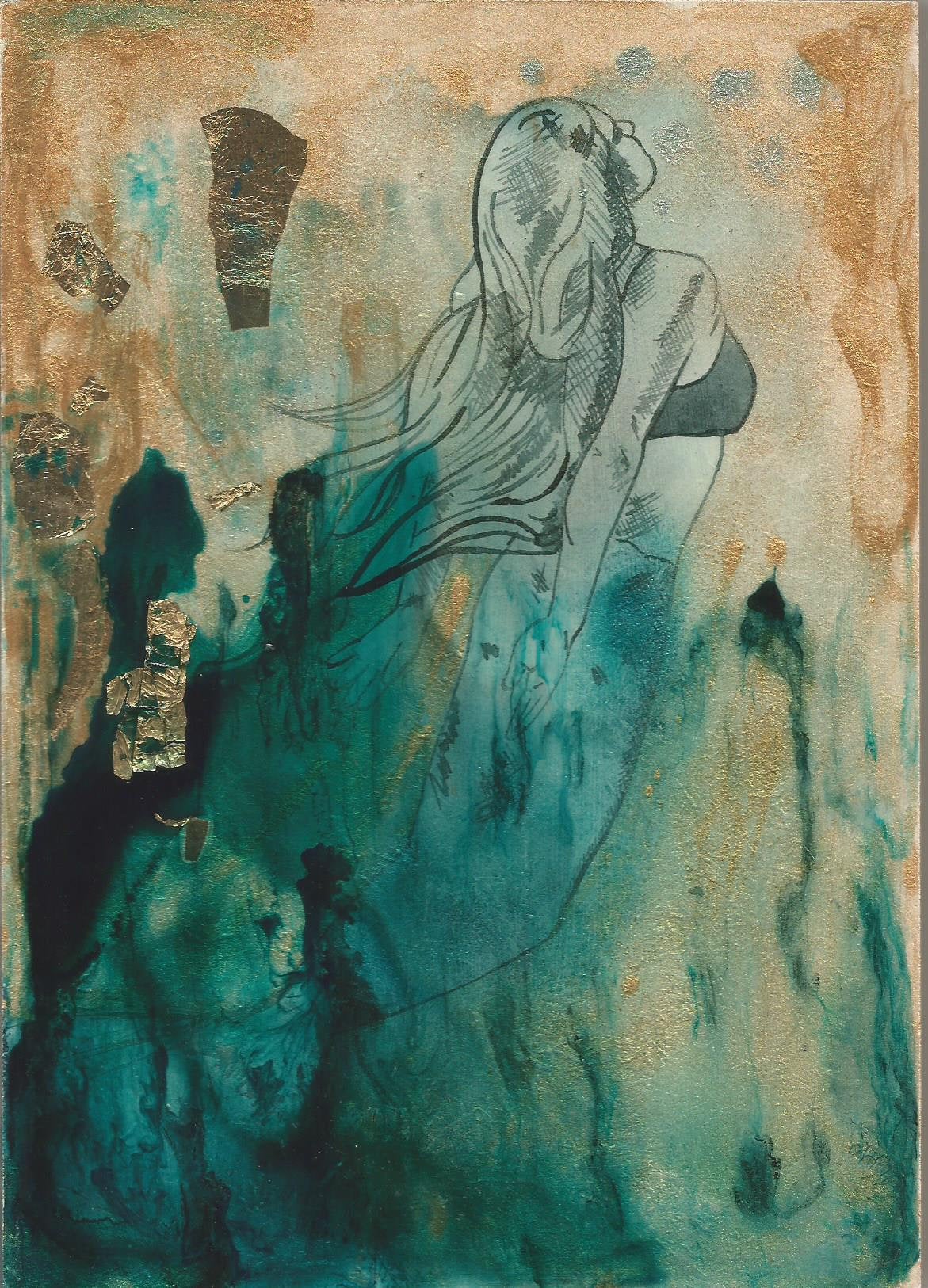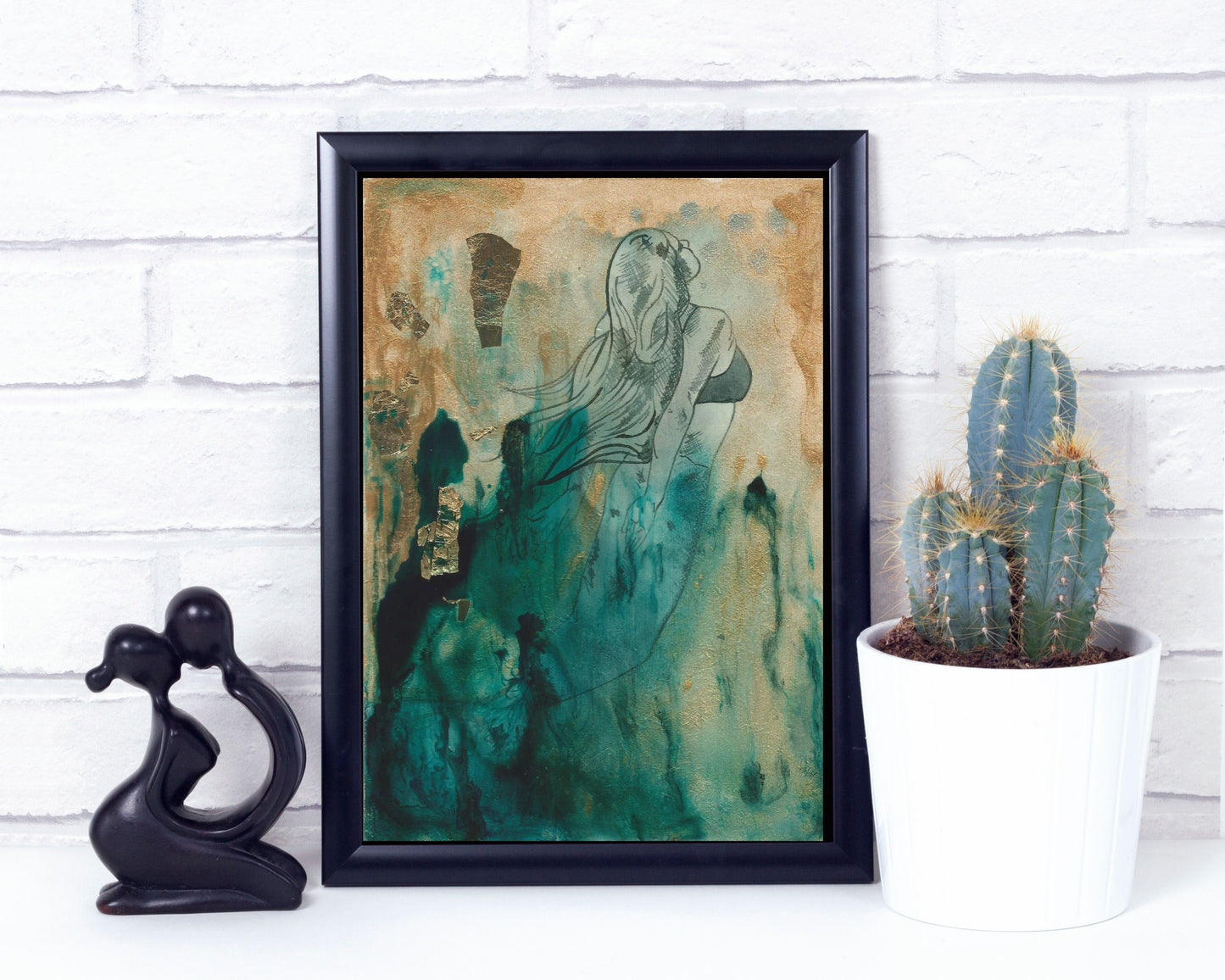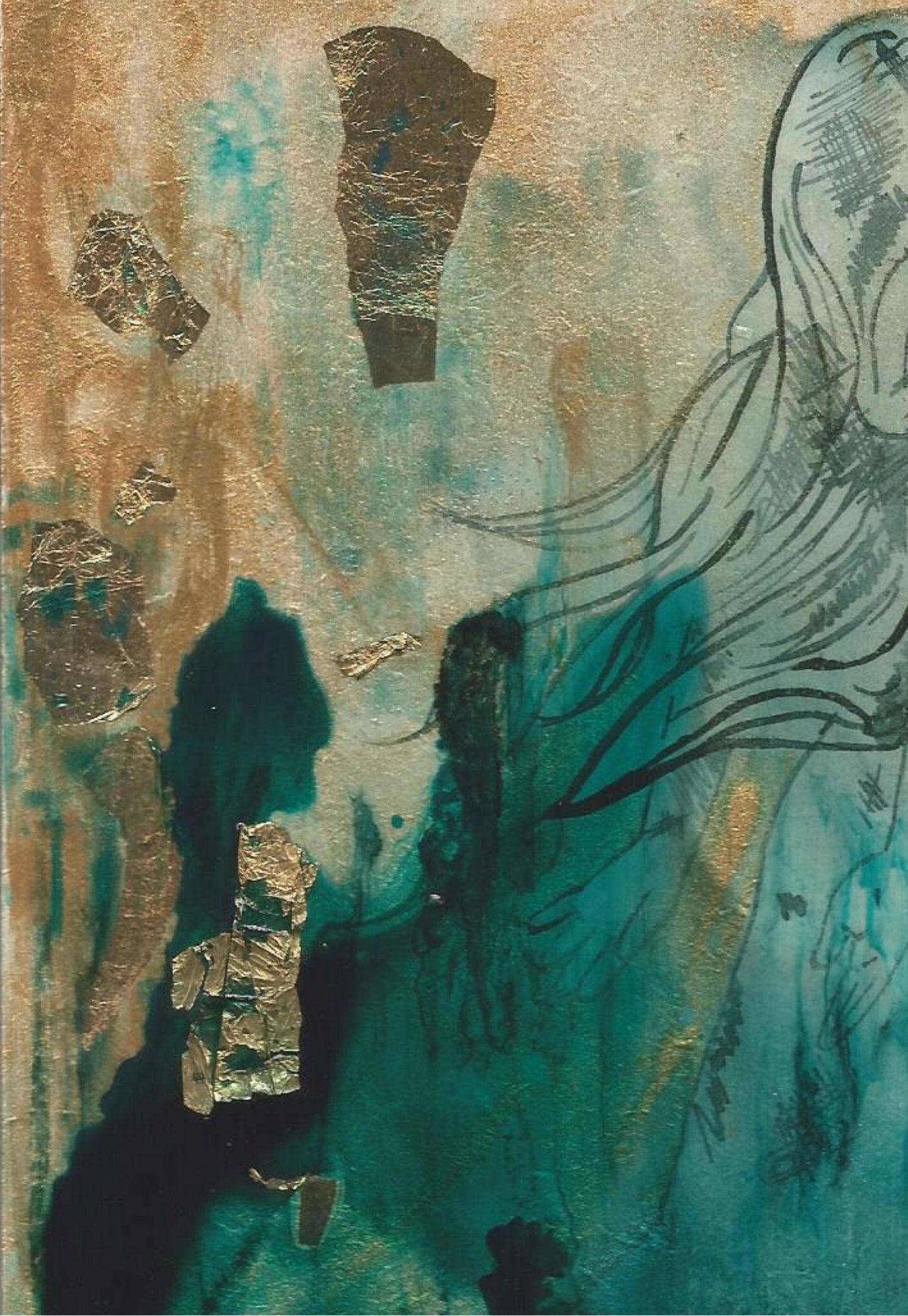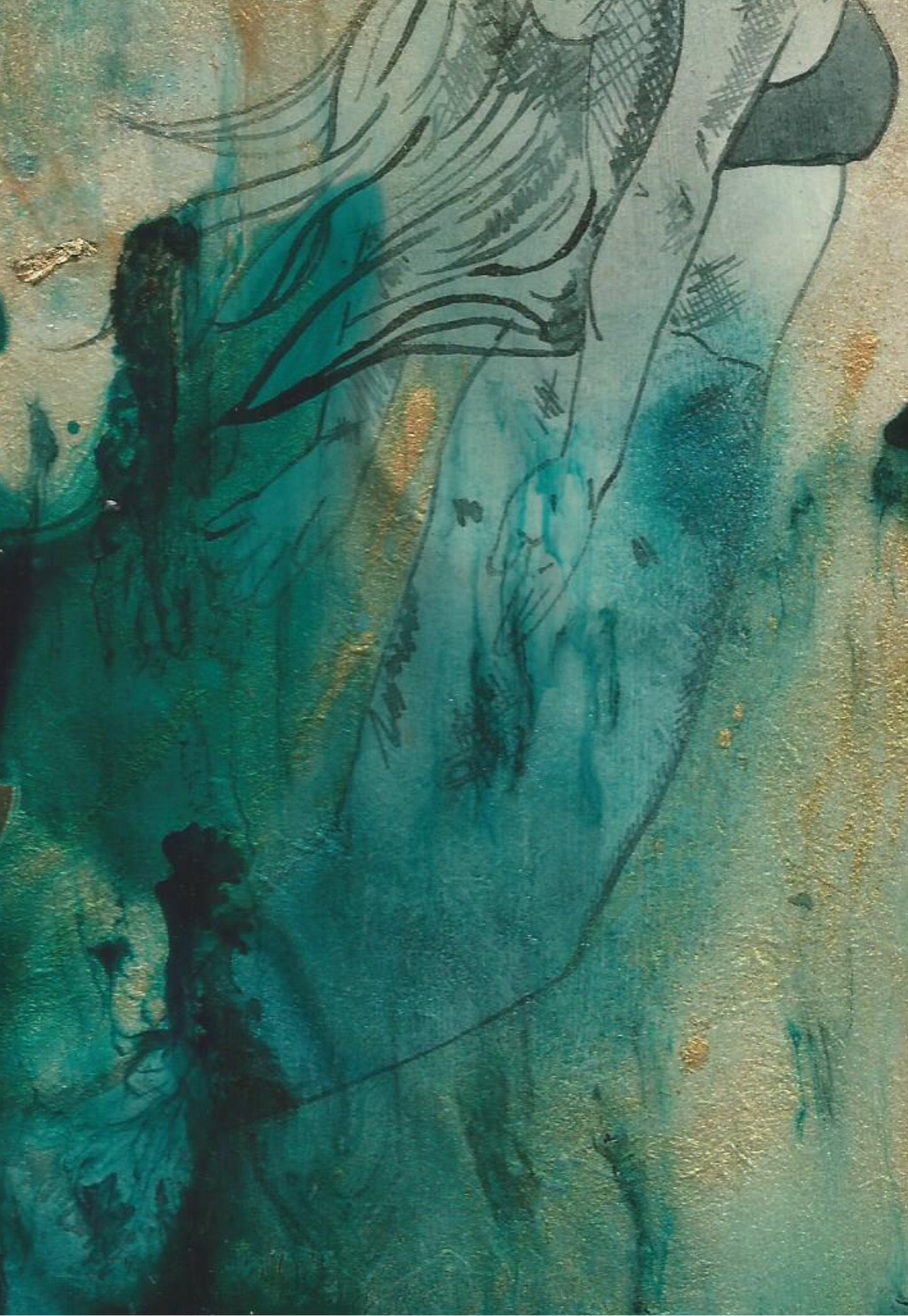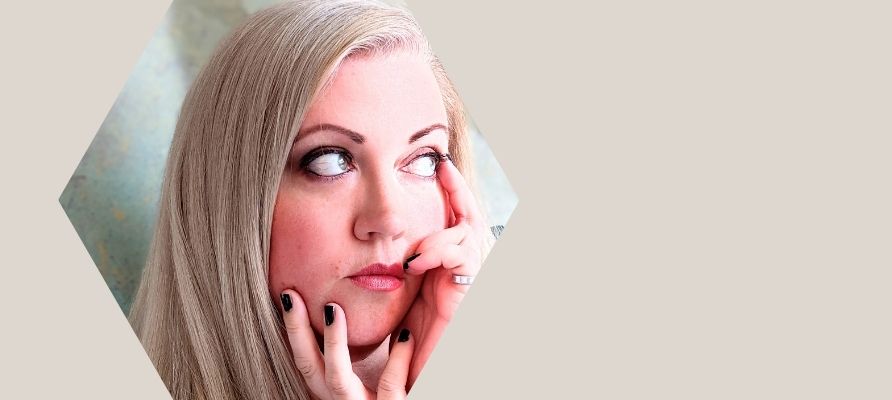 My work is ephemeral feminine expressionism, I am a painter, I work with all paints and mark making mediums, inks to oils. Currently exploring themes of Folklore and mythology, and inner beings.