Rose Petal
Regular price
$615.00 USD
Regular price
Sale price
$615.00 USD
Unit price
per
Sale
Sold out
Share
Rose Petal

"There were six lovely children, but the youngest one was the most beautiful of them all, her skin was as clear and delicate as a rose petal, her eyes as blue as the deepest sea, but like the rest of them she had no feet, her body ended in a fish's tail."
This is a quote from the original, and very dark tale of The Little Mermaid, by Hans Christian Anderson, this inspired the painting and the title of this piece.
This gorgeous painting is 30cm x 30cm on deep edge gallery wrap canvas. The edges are gold which just sets the whole painting alive. There are many, many layers of paint and ink and varnish, I'm afraid the photographs don't do the surface justice, but you can see a little more in the video, pearly inks catch the light and the surface can almost look like water as you change the angle you are looking at. The colours a vivid, its one of my favourites from this collection.
The piece was created as part of the Den Lille Harfrue Collection – the little mermaid. Created in lockdown to express my feelings about the restrictions, being unable to have social contact and also experiencing incredibly vivid and at some times quite scary dreams, a lot based underwater.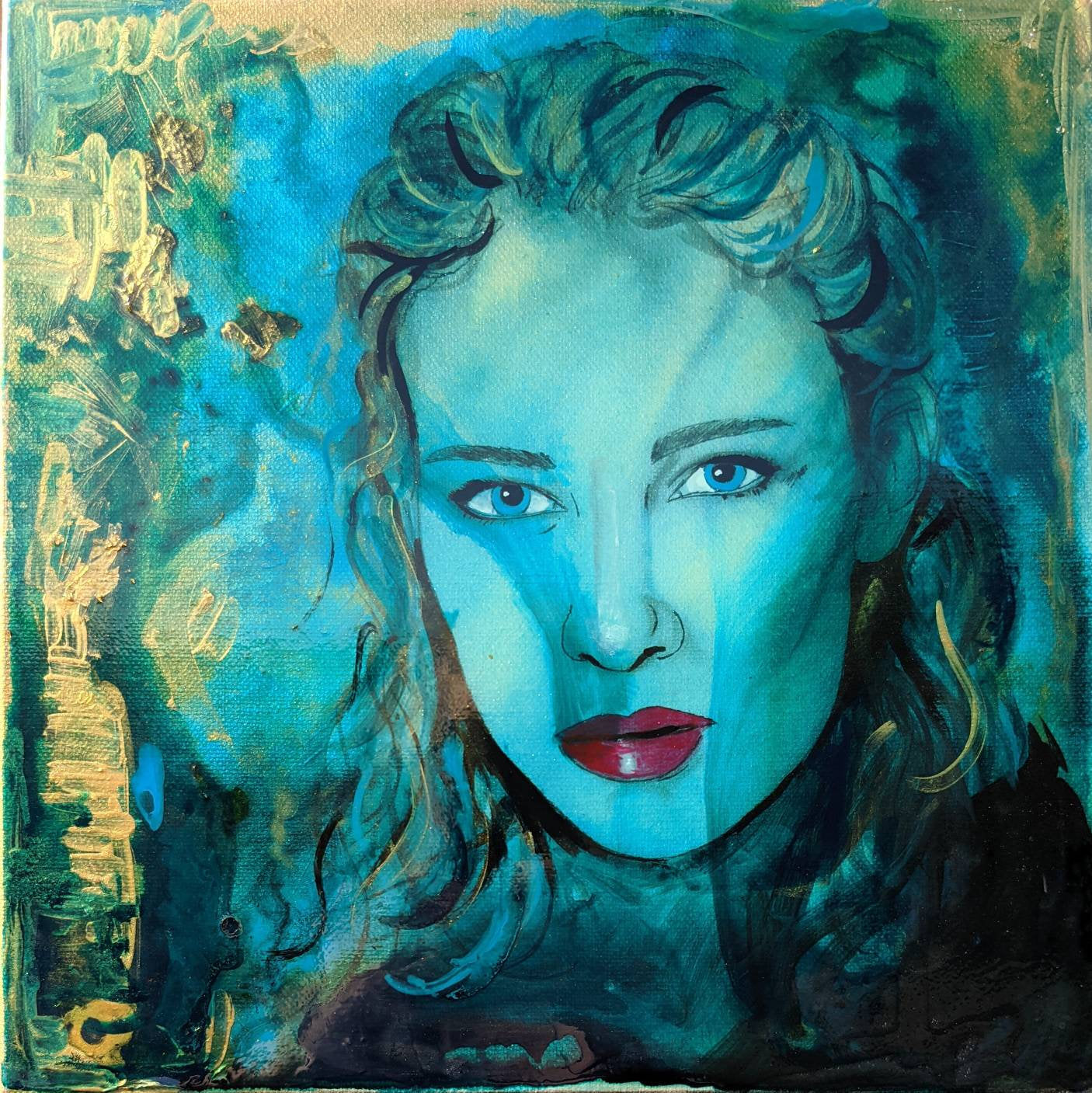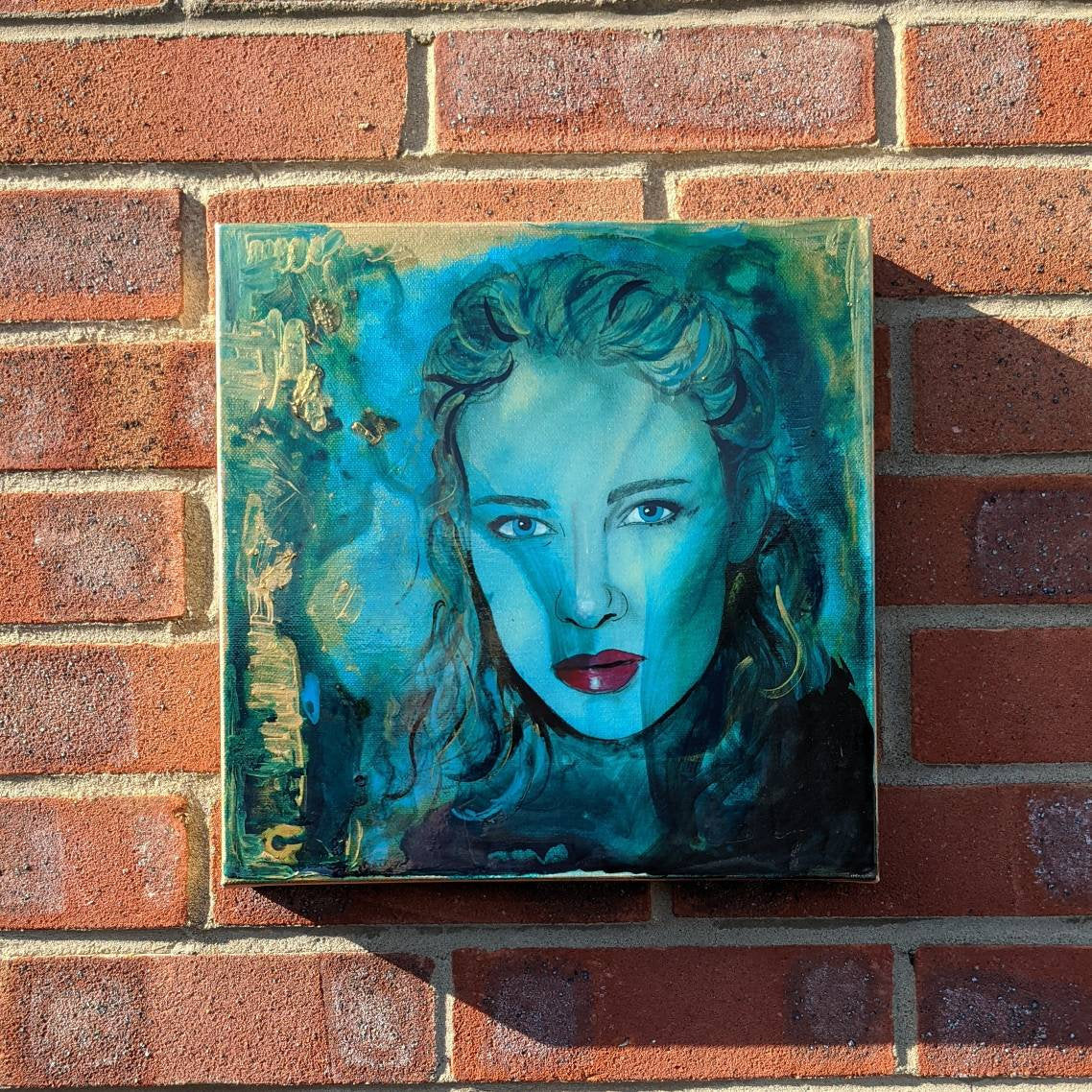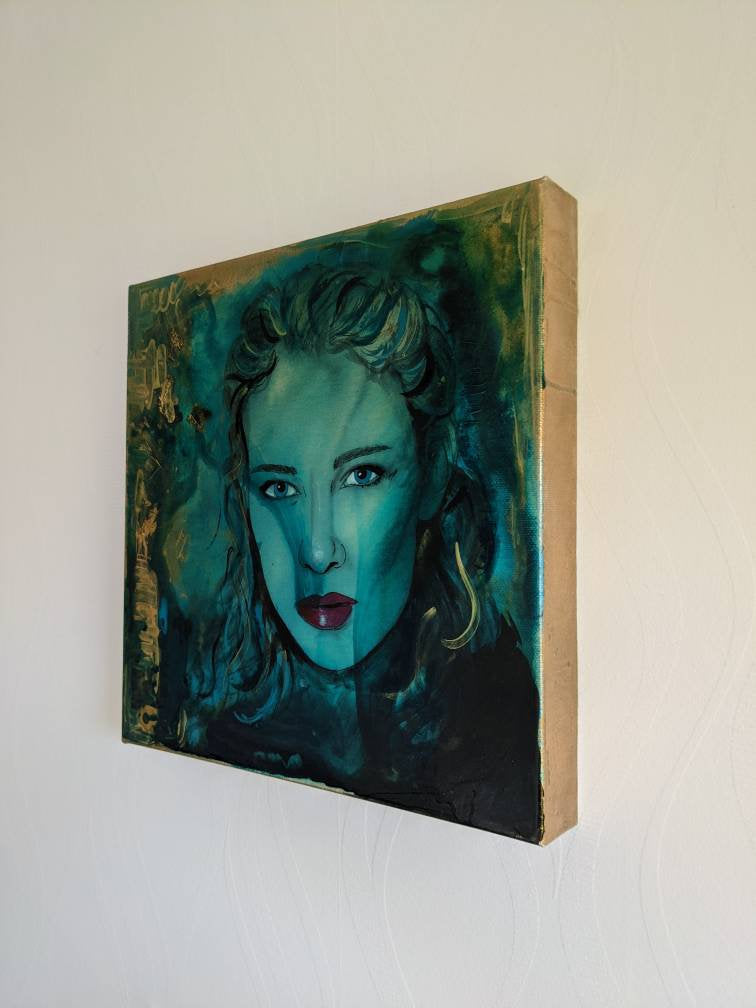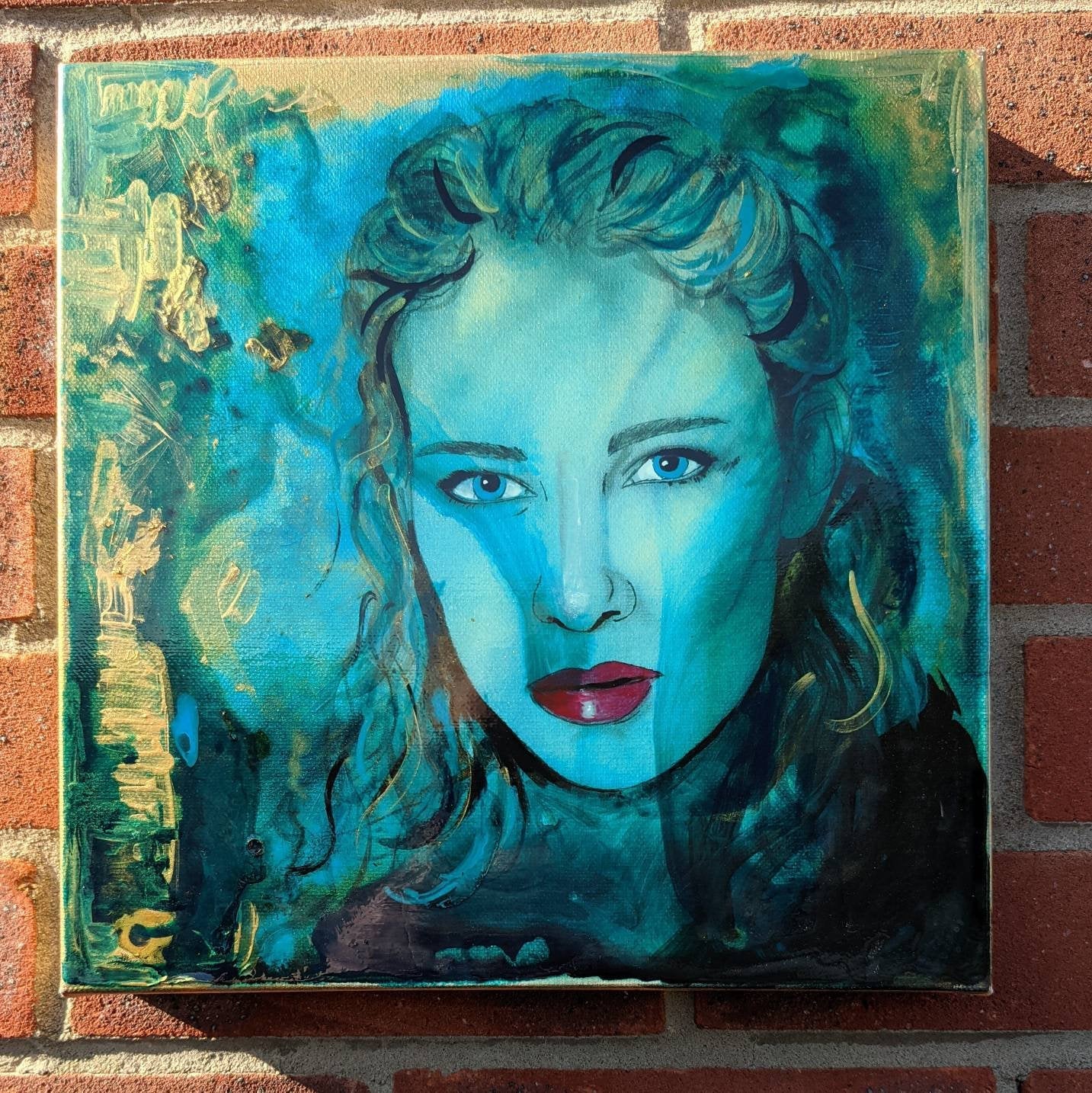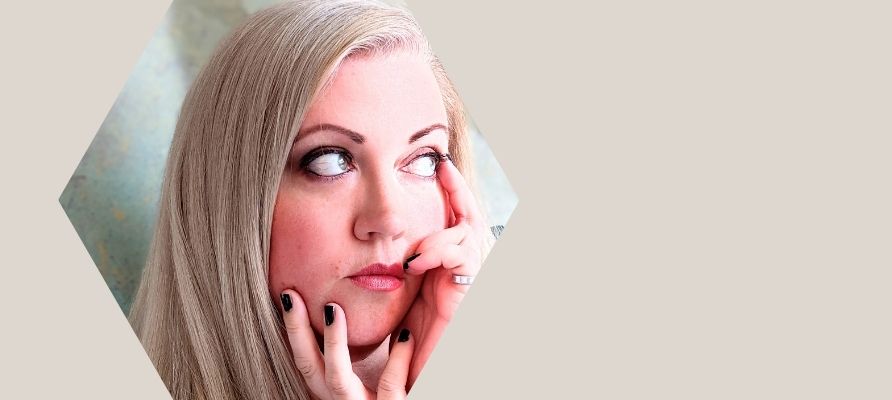 My work is ephemeral feminine expressionism, I am a painter, I work with all paints and mark making mediums, inks to oils. Currently exploring themes of Folklore and mythology, and inner beings.