She was a strange child
Regular price
$667.00 USD
Regular price
Sale price
$667.00 USD
Unit price
per
Sale
Sold out
Share
She was a strange child
"'She was strange child, quiet and thoughtful, and while the other sisters added the most
remarkable things they had taken from stranded ships as decoration, all she wanted to have, apart
from the rose-red flowers that resembled the sun high up above, was a beautiful marble statue, it
was of a fine-looking lad, carved out of clear white stone and left on the sea-bed after a ship had
foundered. At its base she planted a rose-red weeping willow, it grew splendidly and hung with its
fresh branches over the statue, down towards the blue sea-bed, where its shadow appeared to be
violet and in motion, just like the branches; it looked as if the tree-top and its roots pretended to be
kissing each other.."
This is a quote from the original, and very dark tale of The Little Mermaid, by Hans Christian Anderson, this inspired the painting and the title of this piece.
This painting is 30x40cm painted on mounted birch panel, the painting is worked up in layers pf inks, water colours, acrylic and varnish, using pearly pigments and gold leaf through the layers. There is incredible texture created with these techniques, inlcuding what looks like "cracks" in the paintwork, these are sealed and the painting is full durable and ready to hang.
Unfortunately the photographs do not do justice to the richness of the surface of this painting, each time you catch another glimpse you see something new within the surface, which is just as important as the figurative image.
The piece was created as part of the Den Lille Harfrue Collection – the little mermaid. Created in lockdown to express my feelings about the restrictions, being unable to have social contact and also experiencing incredibly vivid and at some times quite scary dreams, a lot based underwater.
Not only did I draw on my own vivid dreams as inspiration for this piece, and this whole collection, I also looked at one of my favourite Fairy Tales as a Child- The Little Mermaid, by Hans Christian.
Mermaid Painting, Mother and Child, small painting, teal art, cyan green, underwater,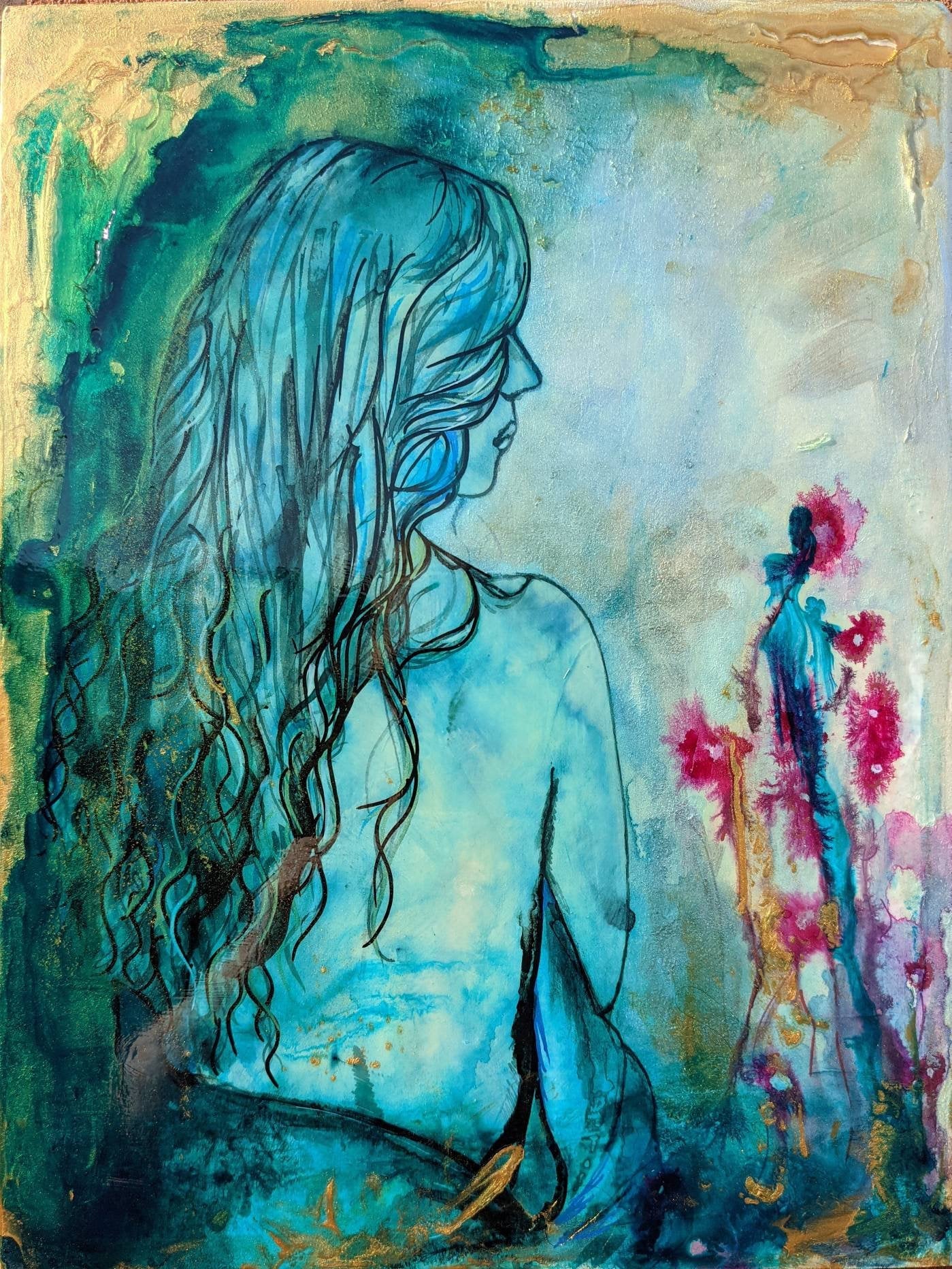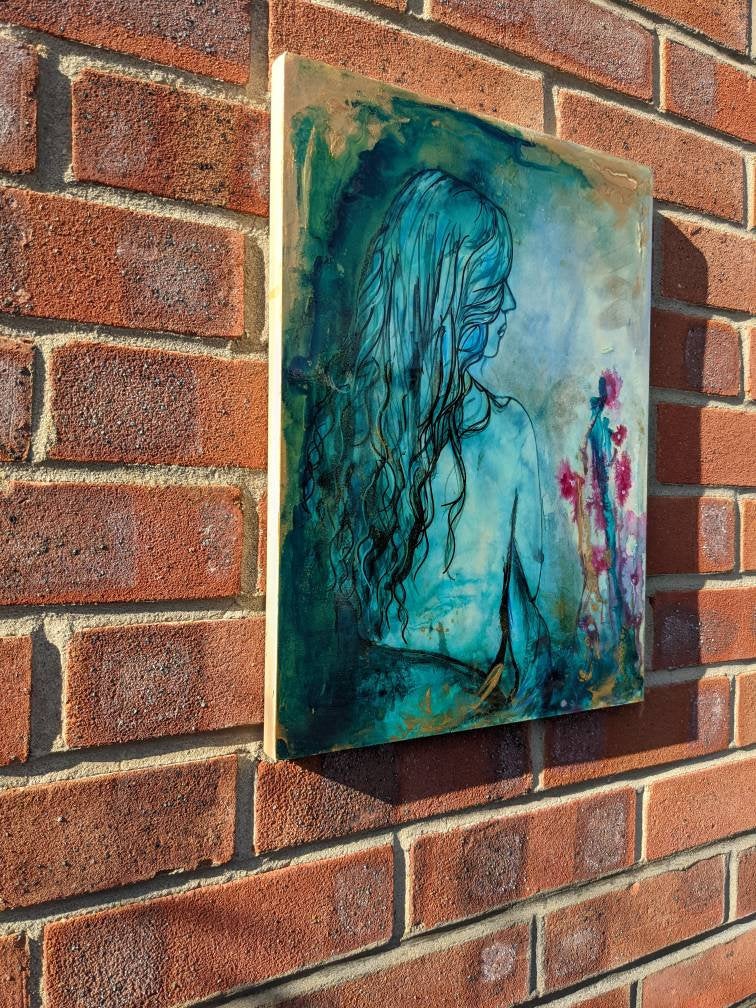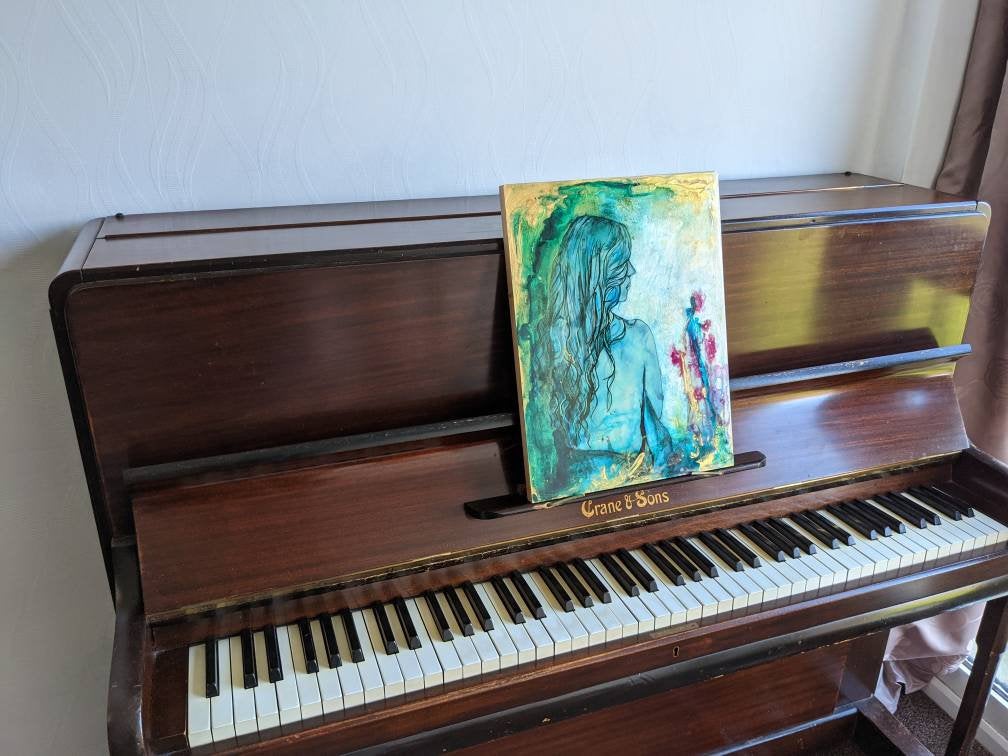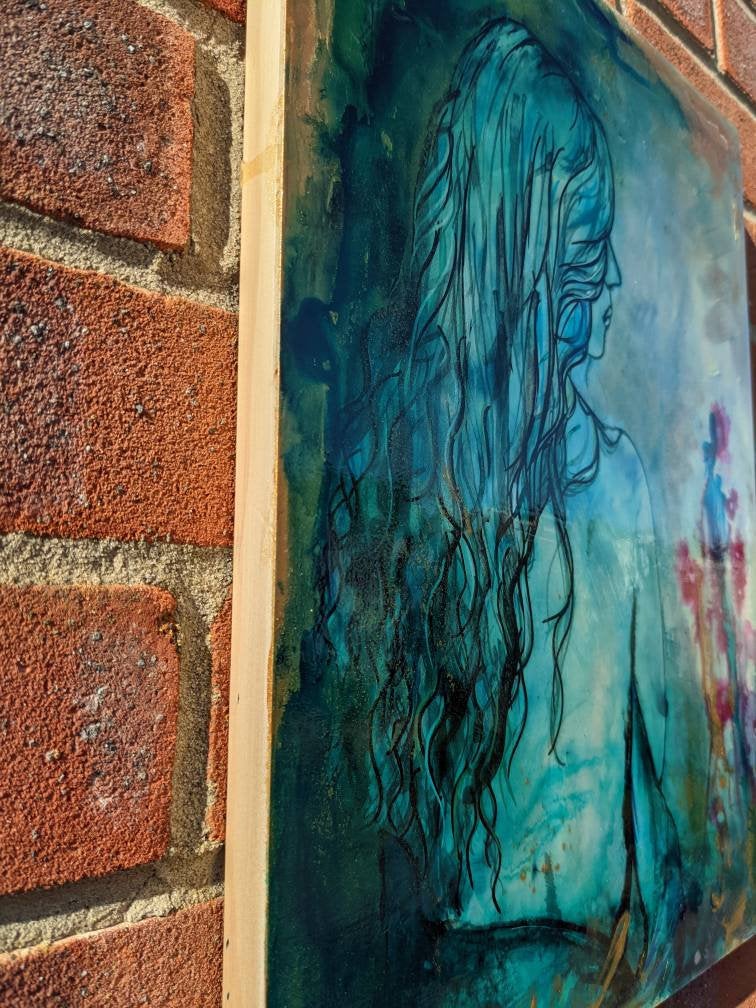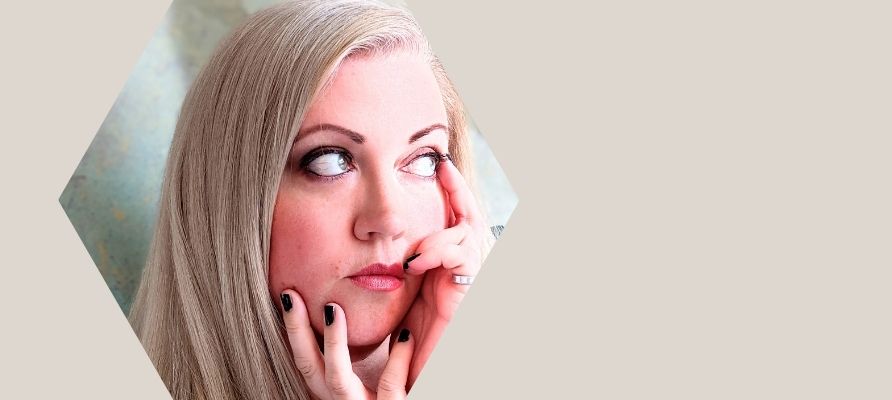 My work is ephemeral feminine expressionism, I am a painter, I work with all paints and mark making mediums, inks to oils. Currently exploring themes of Folklore and mythology, and inner beings.