There's Light
Regular price
$237.00 USD
Regular price
Sale price
$237.00 USD
Unit price
per
Sale
Sold out
Share
"There's light" is created with pencils, inks and acrylic paint on Hahnemule Hot Press 300gsm Water Colour paper. The inks are worked into with water sprays and brushes, and the acrylic pulled painted on the surface.
. Size is 22x30cm.
Sharing your light with the world isn't always easy. But hiding your light is even harder, often times we don't even realise new are masking because we have been doing it for so long.
2021 feels like the year that so many people are dropping their metaphorical mask.

This painting "There's light" is created with inks and acrylic paint.
This feminine portrait is breaking through the thin veil mask with her gaze.

If you connect with this piece and would like to give her a home go to the link in my bio and search for "There's light".
Or shoot me a message to talk about her.

As always this piece comes to you directly from my art studio and has a certificate of authenticity, the piece is signed and dated on the back.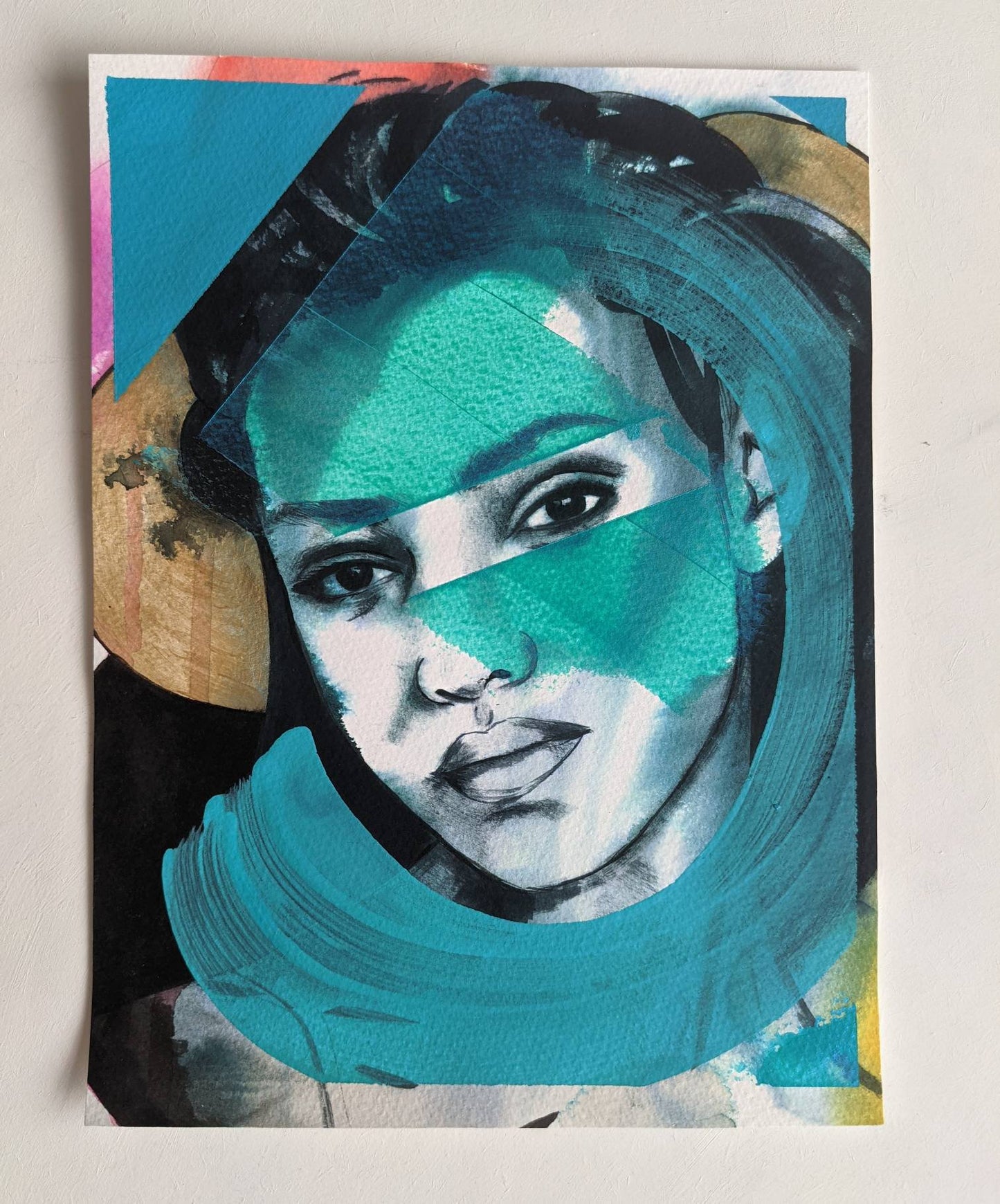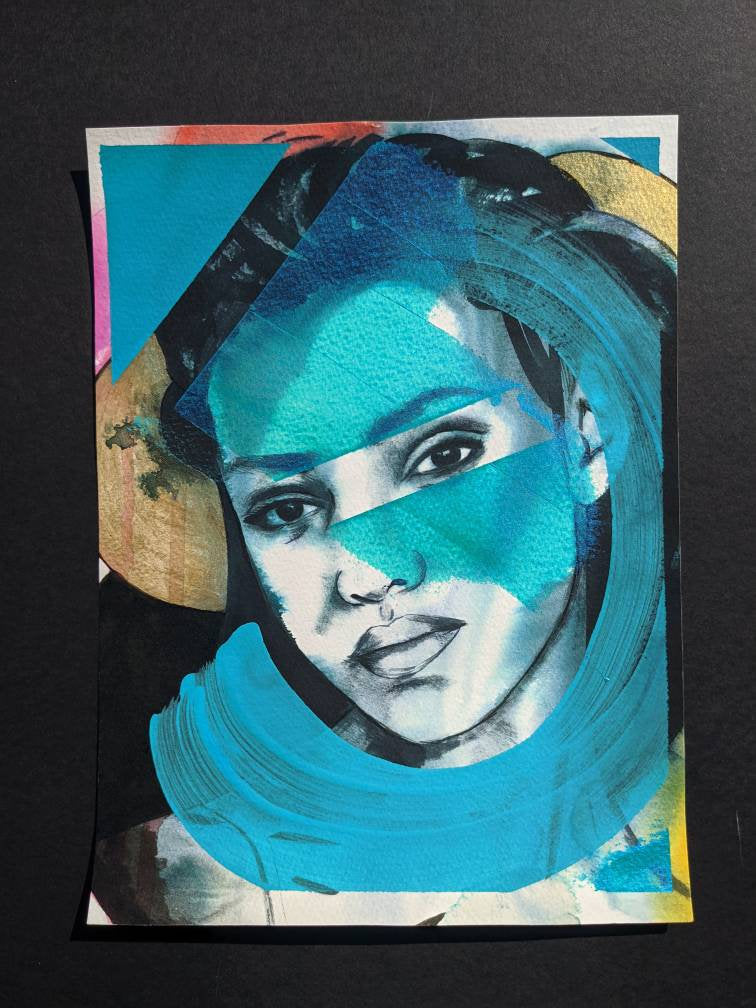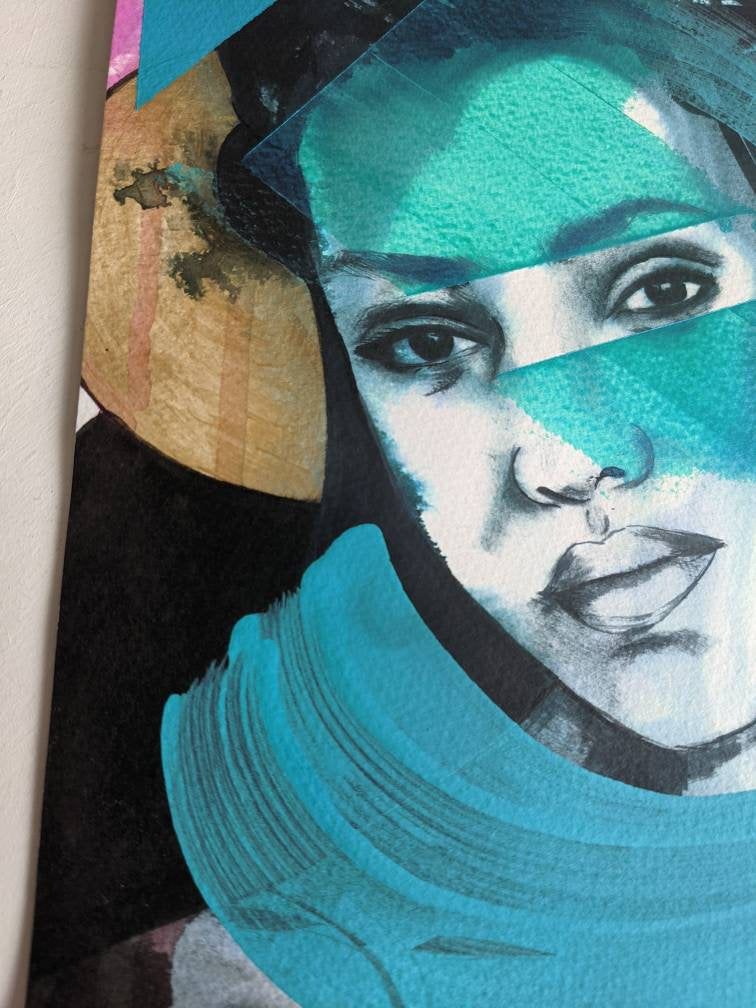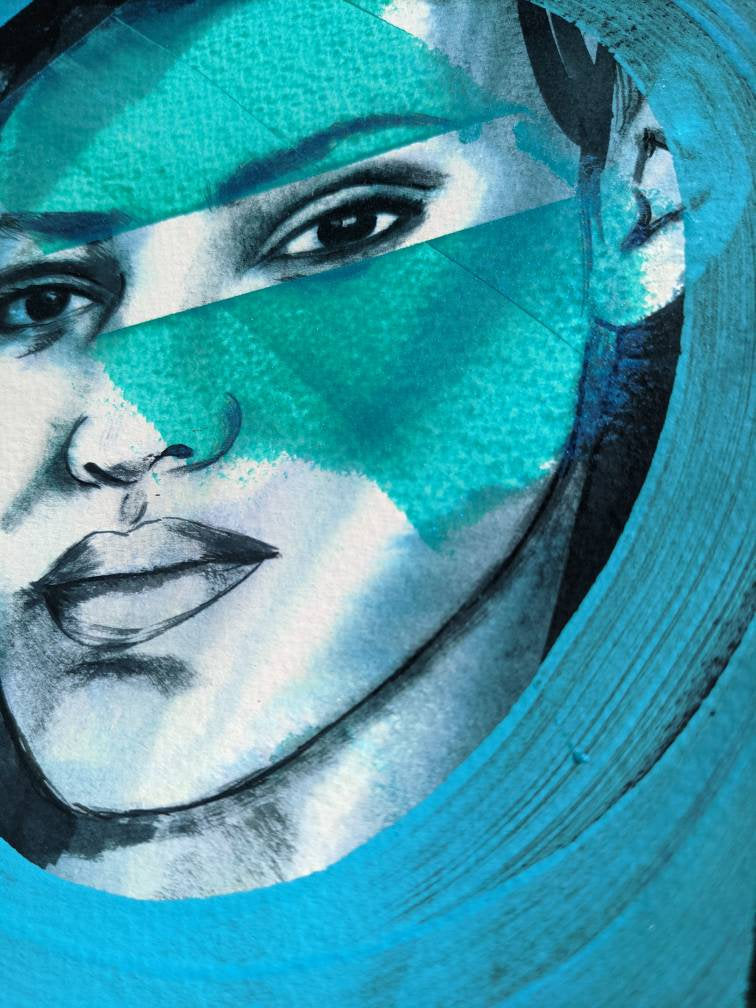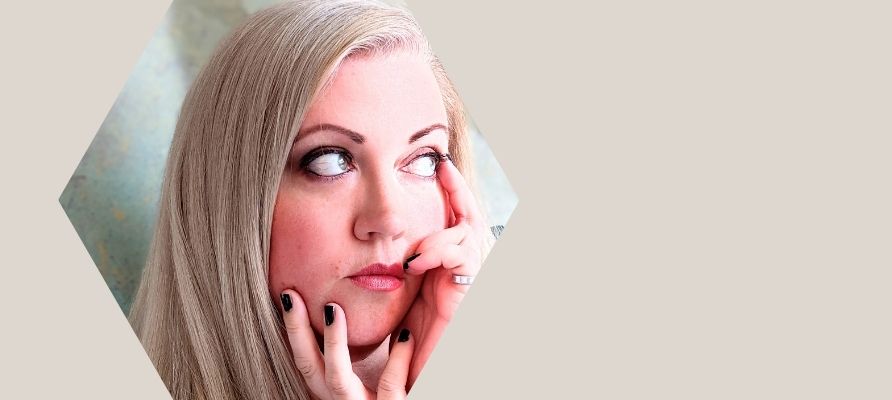 My work is ephemeral feminine expressionism, I am a painter, I work with all paints and mark making mediums, inks to oils. Currently exploring themes of Folklore and mythology, and inner beings.